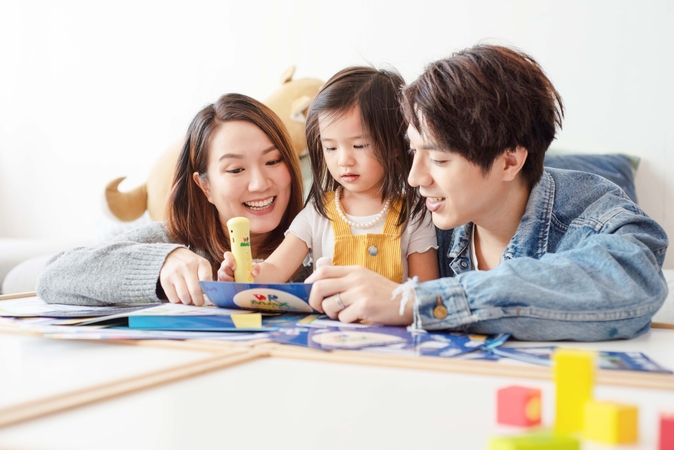 https://hkmb.hktdc.com/en/Njg4ODM5MDk0
Navigating Covid-19: A Home Learning Advocate
Traditional classroom education, with its face-to-face interaction between students and teachers, was preferred to home learning by both parents and teachers before Covid-19. The virus outbreak, however, has encouraged, if not forced, parents worldwide to see home learning through a different lens, given that two-thirds of the academic year has been lost on average due to school closures.
To understand how home learning during the lockdown has worked in practice, HKTDC Research interviewed Lo Ying-kit, Managing Director of DR-Max. This home learning advocate has managed to grow his company's user base and sales during the pandemic by revamping its marketing approach and investing in next-generation technologies to prepare for expansion. 
Upended School Life
Even since the initial outbreak of Covid-19, global governments have taken steps to suspend face-to-face classes and school activities to reduce the risk of transmission, especially for kindergartens and elementary schools where it is difficult to ensure that students comply strictly with the relevant hygiene and social-distancing requirements.
One year into the pandemic, some 800 million students, more than half the world's student population, still face significant disruptions to their education. Full school closures are in place in 31 countries, and reduced or part-time academic schedules are being implemented in another 48 countries. Globally, schools have been fully closed for an average of 22 weeks [1] since the onset of the pandemic – equivalent to two-thirds of an academic year.

Difficulties encountered in the process of performing learning tasks at home
(respondents could choose more than one item)



Kindergartens

Primary schools

Children's lack of concentration / interest

73.9%

70.7%

Interruption by other family members

50.1%

48.9%

Lack of resources / support

45.4%

40.9%

Lack of patience to teach on the parents' part

33.9%

32%

Lack of time on the parents' part

26.1%

24.8%

Lack of relevant knowledge on the parents' part

23.1%

33%

Insufficient space

18.5%

13.5%

Unclear instructions

13.3%

35.6%

Other

11.9%

20.7%

Difficulties encountered by Hong Kong children learning from home.
Source: EdUHK
Playing Defence or Offence?
The severe disruption of traditional schooling has prompted parents worldwide to look for home learning solutions and evaluate how these tools can be best used to bridge the divide between schools and homes at a time when everybody is struggling to survive the isolation of the Covid-19 pandemic and deal with uncertain finances.
After careful assessment, DR-Max, a home-grown children's education publisher, decided to take the offensive against the pandemic. It was decided to take a proactive approach to sales and marketing, enhancing the company's loyalty programmes and converting free memberships into sales. "This is in fact a very bold, costly step, in stark contrast with the usual cost-saving approach during an economic downturn, when banks tighten the money supply and suppliers require advance payment", Lo remarked.

Despite the risks, the strategy has proved successful. For his part, Lo has earned a strong reputation in educational publishing since the debut of DR-Max in 2004. It was one of the first of its kind in the Hong Kong market, offering a wide array of products from English to mathematics and general studies. These fundamentals have enabled Lo and his team of publishing professionals to capitalise on the current market dynamics.

Covid-driven Transformation
Prior to the pandemic, direct promotion accounted for the lion's share of DR-Max's marketing outlay, largely because parents tend to be more receptive when they can see their children's response to different home learning aids or solutions with their own eyes. "This is of the utmost importance when it comes to big-ticket items which can cost HK$90,000-plus", Lo said. As the coronavirus has essentially interrupted every offline channel from trade fairs to pop-up stores, Lo and his marketing team have shifted their sales and marketing activities online. They now plan to maintain a high level of child and parent engagement in the sales and marketing process, while delivering the necessary customer service.
One of the key marketing campaigns since the onset of the virus outbreak has been an enhanced loyalty programme, which offers a chance to get complimentary home learning aids. Active digital promotions across a wide range of parent-focused e-magazines and social media platforms led to more than 10,000 new members joining in the first three weeks following the launch of the campaign in February 2020.
The marketing campaign successfully engaged prospective children and parents through an online-to-offline (O2O) model offering a face-to-face consultation session at DR-Max's showroom, parenting advice, and regular communications with regard to the latest activities and promotional offers. "Our experienced sales and marketing colleagues also stay in contact with their customers old and new through online and offline channels, collecting their feedback on our products," Lo said. 
In order to persuade customers to open their wallets during times of economic hardship, Lo decided against an across-the-board price cut that would impact on its pricing strategy. Instead, he chose to offer a range of flexible payment options, including a 48-month interest-free instalment plan in partnership with a credit card company. At the same time, the complimentary gift selection was upgraded from a free English language assessment to laptop computers – indispensable equipment for digital education.
With the success of various marketing campaigns and the timely adoption of an O2O business model, Lo and his team have not only seen new accounts opened, but also dormant accounts reactivated. In 2020, the publisher saw its user base expand by 20% to more than 250,000 members, translating into a sales growth of 30% compared to the previous year.
The Way Forward
Since the onset of the pandemic, such technological innovations as artificial intelligence (AI)-powered home learning solutions have become more important for many companies. A prominent example of this is the Hong Kong-based New World Development Group, which developed and launched D Mind & the Prince in 2020. In June 2020, DR-Max joined hands with Hung Hing Printing Group and D Mind Education (a start-up subsidiary of New World Development) to take on overall responsibility for the sales / marketing and ongoing development of this brand-new, AI-powered home-learning solution in the Asia-Pacific market.
The AI-powered home learning kit comprises more than 160 creative components that can be used to transform each home into a close-to-native English immersive environment for each child. In addition, an interactive AI pen collects and records data relating to an individual child's usage of the various components, helping parents understand their child's physical, cognitive and language development through the proprietary app.
Clearly optimistic about the partnership, Lo says: "With its blend of state-of-the-art AI technology and quality content created by a strong team of education professionals, D Mind & the Prince can be a game changer for home learning. The initial results for the first six months from launch are very encouraging in the local market. It gives us a glimmer of hope that we could hit another sales record in the coming year with strengthened sales and marketing inputs"
Another new direction Lo and his team are pursuing is a tailored learning system in which AI technologies can be used to identify the strengths and weaknesses of each learner. eProgrammes can then be adjusted automatically to best suit their unique learning paths. DR-Max has been in partnership with a number of local AI start-ups to develop a prototype, which is expected to come to fruition by end-2021.
​​​​​​​
With the advent of state-of-the-art home learning solutions, Lo hopes to expand across the border – in particular to the Greater Bay Area (GBA). "Prior to Covid, we saw that at least 5% of our consumers were mainlanders travelling to Hong Kong. These consumers have almost vanished during the Covid-triggered border closures, but we've been working closely with a number of prominent mainland partners to promote our home learning aids and solutions during the pandemic. And we are planning to do more." Lo said.
Looking ahead, Lo has high hopes that next-generation technologies – in particular artificial intelligence (AI) – will revolutionise the home learning industry. Expanding upon this, he said: "AI-powered, home learning solutions can offer parents and children real-time, in-depth analyses of the whole learning and development process to enable a more tailored pathway for everybody." In other words, AI technologies offer the potential for home learning solutions to transcend their limitations and become a learning solution on a par with, if not exceeding, traditional classroom schooling. Outlining his view of the likely changes to the sector, he said: "If hybrid education is the future of education, AI-powered home learning solutions will be the tool to bridge the gap from traditional schooling to the virtual classroom."
---
[1] Source: United Nations Educational, Scientific and Cultural Organization (UNESCO)