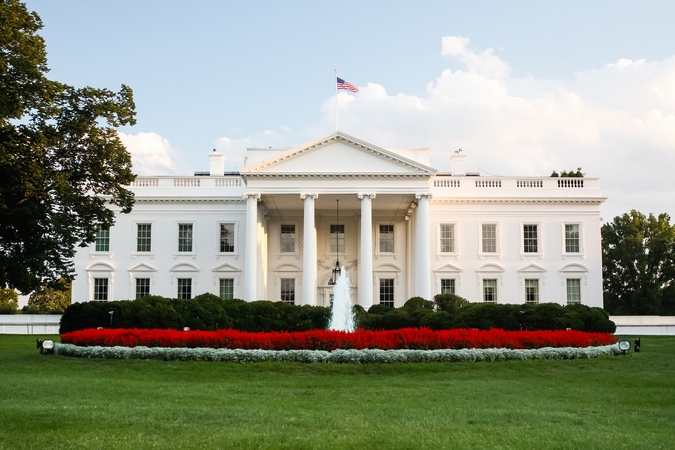 https://hkmb.hktdc.com/en/Njg4NzMwOTQ3
U.S. Trade Agenda Takes Aim at Mainland China
The first trade policy agenda released by the Biden administration includes a continued emphasis on combating unfair mainland Chinese trade practices and enforcing existing trade agreements. However, it also incorporates a stronger focus on labour and environmental issues and envisions closer partnerships with allies.
Mainland China. The agenda recognises that mainland China's "coercive and unfair trade practices harm American workers, threaten our technological edge, weaken our supply chain resiliency, and undermine our national interests." To address these issues, the administration intends to develop a "comprehensive strategy and more systematic approach than the piecemeal approach of the recent past" (a wide-ranging review of U.S. trade policy towards the mainland is currently on-going). 
The United States "is committed to using all available tools to take on the range of China's unfair trade practices that continue to harm U.S. workers and businesses," the agenda states. This statement underscores that existing Section 301, Section 232 and other tariffs could remain in place for the foreseeable future. The United States will also make it a "top priority" to address the "widespread human rights abuses" of the mainland Chinese government's forced labour programme that targets the Uyghurs and other ethnic and religious minorities in the Xinjiang Uyghur Autonomous Region and elsewhere in the country, the agenda adds, setting the stage for the possibility of additional withhold release orders on imports from mainland China.
The administration also pledged to ensure that mainland China "lives up to its existing trade obligations," such as purchase targets and reform measures set forth in the Phase 1 trade agreement concluded in 2020, and to "collaborate with allies to address global market distortions created by industrial overcapacity," including with respect to steel, aluminium, fiber optics, solar and other sectors.
Enforcement. The agenda includes "comprehensive enforcement of trade agreements, including their labor and environmental standards." The administration will also "consider new ways to address the suppression of wages and workers' rights in other countries to the detriment of U.S. workers." The agenda notes that uni-lateral action (e.g., tariffs or trade restrictions) may be necessary in some instances but that the United States "will prioritize working on trade enforcement with friends and allies and pursue meaningful change for U.S. workers and businesses in the global trading landscape."
In addition, the administration will defend U.S. farmers, ranchers, fishers and food manufacturers by enforcing global agricultural trade rules, expanding global market opportunities and pursuing smarter trade policies that are inclusive.
Collaboration. The agenda states that through bi-lateral and multi-lateral engagement the United States will seek to build consensus on how trade policies may address climate change, bolster sustainable renewable energy supply chains, end unfair trade practices, discourage regulatory arbitrage, and foster innovation and creativity. It pledges collaboration with "like-minded trading partners" on reforming the World Trade Organisation's substantive rules and procedures to address the challenges facing the global trading system, including growing inequality, digital transformation and impediments to small business trade. The administration will also work with allies to "establish high-standard global rules to govern the digital economy, in line with our shared democratic values."
Labour. The Biden administration "will review past trade policies for the impacts on, and unintended consequences for, workers," who will "have a seat at the table" to help develop "new trade policies that promote equitable economic growth by including strong, enforceable labor standards in trade agreements that protest workers' rights and increase economic security." The administration is committed to self-initiating and advancing petitions under the rapid response mechanism in the U.S.-Mexico-Canada Agreement to ensure workers receive relief from USMCA violations.
The United States will also "engage allies to secure commitments to fight forced labor and exploitative labor conditions and increase transparency and accountability in global supply chains." The White House "is prepared to use the full range of trade tools at its disposal" to prohibit imports of goods made with forced or exploitative labour and "fight back against other unfair labor practices." Moreover, as part of a review of existing trade programmes to evaluate their contribution to labour issues, the administration will seek to incorporate corporate accountability and sustainability into trade policies.
Environment. The agenda includes "the negotiation and implementation of strong environmental standards that are critical to a sustainable climate pathway." This approach may entail "leveraging our strong bilateral and multilateral trade relationships to raise global climate ambition." The agenda will also support the goal of "reducing greenhouse gas emissions and achieving net-zero global emissions by 2050 or before" by fostering U.S. innovation and production of climate-related technology and promoting resilient renewable energy supply chains. The United States may also consider carbon border adjustments, that is, taxes on imports of goods that exceed specified emissions-related criteria.
Other. Other trade priorities include developing and reinforcing resilient manufacturing supply chains to ensure the United States is better prepared to confront future public health crises, preparing for potential future disruptions to the global trading system, advancing racial equity and supporting underserved communities, and promoting equitable economic growth around the world to increase global demand for U.S. exports.
North America
USA
North America
USA
North America
Mainland China
USA
North America
Mainland China
USA
North America
Mainland China
USA
North America
Mainland China
USA