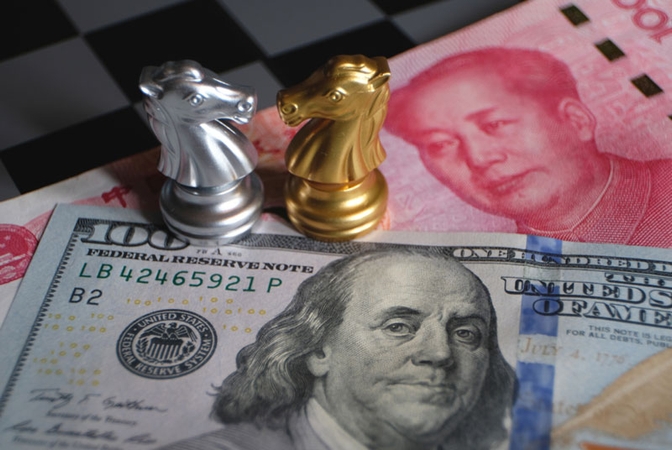 https://hkmb.hktdc.com/en/Njg4NzA2Mjg4
Biden Administration Defends Trump's Ban on U.S. Securities Transactions by Mainland Chinese Entities
The U.S. Department of Justice on 1 March objected to Xiaomi Corp.'s motion for an injunction against actions authorised by Executive Order 13959, signed by President Trump on 12 November 2020. The DOJ filed this motion in the U.S. District Court for the District of Columbia in response to Xiaomi's filing of 29 January.
EO 13959 established a ban on securities transactions in the United States by companies deemed to have ties to the mainland Chinese government or military. Xiaomi was not included in the original Annex to EO 13959, nor on a later list, but it was ultimately added on 14 January 2021 (less than a week before President Biden's inauguration). As a result, U.S. investors will no longer be able to purchase publicly-traded Xiaomi securities or derivatives as of 15 March 2021 and must divest their holdings by 14 January 2022. 
Xiaomi insisted on 29 January that the process leading to its listing was "arbitrary and capricious" and did not follow appropriate administrative procedures. The company criticised the lack of any warning of the designation before publication on 14 January and argued that this denial of due process would cause significant harm, stating that "the public association of Xiaomi with the Chinese military will significantly impair the company's standing with business partners and consumers, causing reputational harms that cannot be readily quantified or easily repaired." Xiaomi expressed concern that the designation would impede its ability to retain U.S. citizen employees, who could not receive any compensation in the form of securities. The forced sale of Xiaomi's outstanding shares in a compressed time period by U.S. investors – owners of a significant portion of Xiaomi's shares – would reduce the value of the company and its ability to raise equity and debt capital worldwide.
Xiaomi argued in its legal brief that: "It is not owned or controlled by, or otherwise affiliated with the Chinese government or military, or owned or controlled by any entity affiliated with the Chinese defense industrial base. Nor does the Chinese government or military, or any entity affiliated with the defense industrial base, possess the ability to exert control over the management or affairs of the company."
The DOJ argued that granting an injunction would require evidence of significant damage to the plaintiff. Acting Assistant Attorney General Brian Boynton wrote that "Xiaomi had a market capitalization of $96 billion as of February 21, 2021, one month after its listing; Xiaomi is now the third-largest smartphone manufacturer in the world." Far from being strangled by the action, "Xiaomi appears to be a rapidly expanding business with vast assets, not one whose existence is being threatened in a manner that would warrant a preliminary injunction while the company pursues this lawsuit", Boynton added.
The DOJ further contended that the U.S. government "has long expressed significant concerns over the national security threat posed by the interrelationship between Chinese technology companies and the Chinese state" and noted that these concerns "animate current bipartisan policy" in Congress, including language included in the recently enacted National Defense Authorization Act for Fiscal Year 2021.
The DOJ filing attached a memo illustrating how Xiaomi was determined to be subject to the EO. A Department of Defense document states that the company qualifies as an entity owned, controlled or affiliated with the PLA, mainland China's government ministries or mainland China's defence industrial base because (i) Lei Jun, the founder and CEO of Xiaomi, was awarded the title of "Outstanding Builders of Socialism with Chinese Characteristics" by the Ministry of Industry and Information Technology, described as an organisation "that helps manage military-civil fusion for the state"; and (ii) Xiaomi plans to invest ¥50 billion over the next five years into combining 5G telecommunications capabilities, artificial intelligence and the internet of things, as strategy known as SG+AloT or the next generation super internet. The DoD document adds that this strategy is designed to ensure Xiaomi's "absolute dominance" over these emerging markets as well as first-mover advantage in their combination.
The DoD's industrial capabilities report for 2019 listed both 5G and artificial intelligence as critical technologies essential to modern military operations. The Biden administration has shown no intention of changing the approach to firms engaged in these sectors that are headquartered in mainland China. 
Finance & Investment
Finance & Investment
Finance & Investment
Finance & Investment
Finance & Investment
North America
Mainland China
USA
North America
Mainland China
USA
North America
Mainland China
USA
North America
Mainland China
USA
North America
Mainland China
USA