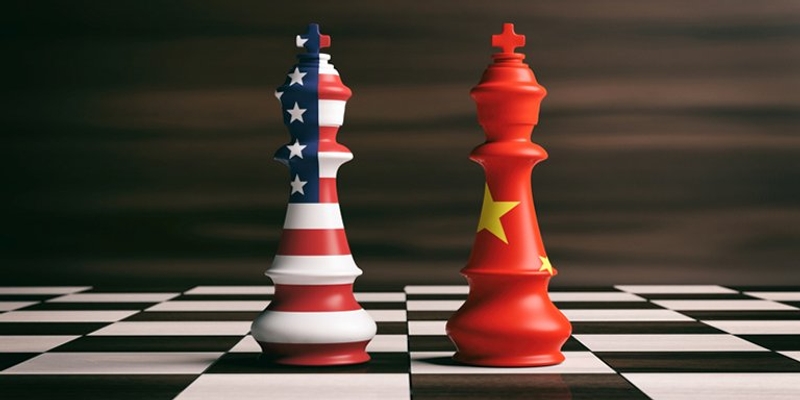 https://hkmb.hktdc.com/en/Njg2MTI4Nzkx
USTR Nominee Expresses Views on Mainland China at Senate Confirmation Hearing
The Senate Finance Committee on 3 March unanimously approved the nomination of Katherine Tai to serve as U.S. trade representative in the Biden administration. Her nomination will now be considered by the full Senate, which is expected to approve it.
Tai's selection highlights the importance that mainland China will play in the Biden administration's trade policy. Tai's parents were born in mainland China and Tai herself is fluent in Mandarin and previously served at USTR as chief counsel for mainland China trade enforcement, part of a seven-year stint at the agency before she moved to Capitol Hill. At her nomination hearing on 25 February, she spoke of the immediate need for jobs for Americans who are unemployed as a result of the pandemic. Over the longer term, Tai emphasised that "we must pursue trade policies that advance the interests of all Americans – policies that recognise that people are workers and wage earners, not just consumers; policies that promote broad, equitable growth here at home; policies that support American innovation and enhance our competitive edge."
Tai expressed support for rebuilding U.S. international alliances and partnerships and re-engaging with international institutions, while noting that the United States' "duty of leadership" is challenged by actions taken by the mainland Chinese government. She highlighted her role as "America's chief enforcer" against Beijing's unfair trade practices when she served as USTR's chief counsel for mainland China trade enforcement during 2011-2014. She emphasised the critical importance of having a "strategic and coherent plan" for holding mainland China "accountable to its promises and effectively competing with its model of state-directed economics." Interestingly, Tai described mainland China as "simultaneously a rival, a trade partner, and an outsized player whose co-operation we'll also need to address certain global challenges."
In the question-and-answer part of her confirmation hearing, Tai called for improvements to World Trade Organisation rules to eliminate "grey areas" that hurt the competitiveness of U.S. production and exports and expressed her determination to end a "race to the bottom" that hurts workers and the environment. According to Tai, the United States needs to "revisit how we conduct our economic activity, our co-operation and our trade policies" while remembering to "be true to ourselves and our traditions, and be more strategic, knowing the quantity and the strategy and ambition that we are up against."
Tai described the Section 301 tariffs as "a very important part of our fair-trade remedies toolbox" and, in response to a question by Chairman Ron Wyden (Democrat-Oregon) on the Section 232 tariffs on steel and aluminium, she noted that there needs to be a global approach to overcapacity in those products, with overcapacity being especially – but not exclusively – in mainland China. While no senator asked Tai to recommend the removal of the Section 301 tariffs in place on a broad range of mainland Chinese products, Sen. James Lankford (Republican-Oklahoma) did request that the current Section 301 tariff exclusion process be improved. Tai said that, if confirmed, an improved exclusion process would be "very high on my radar."
In response to a separate question on the Section 201 tariffs on solar panels, Tai indicated that "we find ourselves really challenged to figure out how to thread the needle in a situation where an industry is trying to stay afloat" in the face of mainland China "cornering the market on solar panels." The Section 201 tariffs were instituted following a U.S. International Trade Commission finding of injury from imports, but Tai said that "USTR does have a role to play with respect to the Section 201 process" and indicated that she would engage in that process "in good faith."
Sen. Rob Portman (Republican-Ohio), who himself served as USTR under President George W. Bush, urged Tai to carry out an agency-level review of the overall U.S. trade relationship with mainland China, and Tai replied that this would be "an excellent idea." In response to a question about the Trans-Pacific Partnership Agreement, Tai did not commit to any specific approach, instead noting that the world "is very different in important ways" from conditions during the Obama administration.
Former committee chairman Chuck Grassley (Republican-Iowa) expressed disappointment that mainland Chinese purchases under the Sino-U.S. phase one economic and trade agreement remain below agreed levels, but noted that he is also interested in seeing structural changes in line with WTO rules. Tai responded that mainland China has to deliver on the various promises it has made and welcomed any structural changes in the mainland "to have our economies be more compatible." 
North America
Mainland China
USA
North America
Mainland China
USA
North America
Mainland China
USA
North America
Mainland China
USA
North America
Mainland China
USA
North America
Mainland China
USA