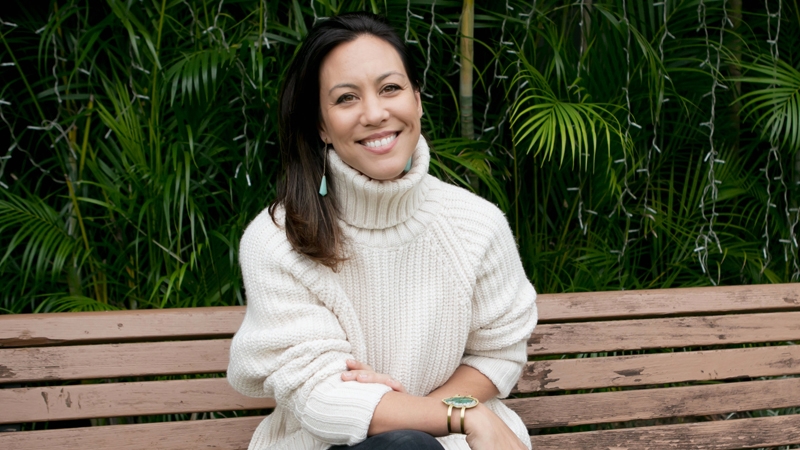 https://hkmb.hktdc.com/en/NjczMzIxMTU5
Navigating Covid-19: An Eco-jewellery Designer
The Covid-19 pandemic has been a wake-up call for global fashion manufacturers, brands and traders, leading many to re-consider their supply chain strategy. The growing awareness of social and environmental impacts has prompted many businesses to embrace the concept of sustainability in their business plans, helping to create a fresh start for the fashion industry in the post-pandemic era.
In view of what appears to be an irreversible trend towards sustainable fashion, HKTDC conducted an interview with Jeanine Hsu, a Hong Kong-based jewellery designer, and discussed the future of eco-jewellery – from masterpieces that can pass down in a family through generations to sustainable sourcing and green manufacturing. As a green fashion activist, Hsu shared her enlightening experiences in ethical and sustainable jewellery-making, which is increasingly becoming a new must-have in every jeweller's post-pandemic business plan.
Eco-Friendly Jewellery
Hsu graduated from the world-renowned arts and design college Central Saint Martins. When she started working in the fashion industry, she soon realised that the industry's huge waste problems – from carbon emissions and water pollution to deadstock and unsold inventory – clashed with her personal environmentalist beliefs. That led Hsu to think of ways to upcycle jewellery items. Pointing out that it is not unworkable to make jewellery sustainably, she said: "For jewellery, you can easily recycle the metal. You can melt a golden ring down and use the gold to design and make something new. However, for fashion fabrics, it can require many more steps to do it. But in reality, putting sustainability into practice is easier said than done, especially when it was far from the industry norm until Covid."
Hsu founded her eco-friendly jewellery brand niin in 2005, combining her passions for creativity and sustainability. Hsu designs and creates made-to-order jewellery which allows the buyer to not only look good when wearing them, but feel good as they pass them down to future generations. The positivity the designer hopes to spread is also reflected in the name of the marque. It has a double meaning, being both Hsu's nickname and a strengthening adverb in the Finnish language. Explaining the thinking behind this, Hsu said: "My jewellery is meant to give my customers a lot of positive energy to do good and feel good about themselves and about others."
One of the core elements in niin's sustainability philosophy is ethical and sustainable sourcing. Hsu believes that a brand should keep reflecting on what it means to be sustainable and how it should engage and work with different parties along the value chain. During the past 15 years, niin has evolved by adopting innovative sustainable sourcing practices, upcycling leftovers of materials from different trades. Since its first upcycling experiment, reusing abalone shells collected from seafood restaurants to make its Signature Shell edition, the eco-friendly jeweller has collected brass, leather and even wood offcuts from an Asian furniture company to upcycle them into jewellery pieces.
A technological breakthrough has also enabled Hsu to pursue a new direction for sustainable sourcing. She had long held serious reservations about the negative impacts of diamond mining, but after discovering that diamonds grown in laboratories were indistinguishable to the naked eye from natural ones, Hsu began working with ethically-sourced and lab-grown diamonds and other mineral alternatives. With lab-grown diamonds now being increasingly promoted, mainstream acceptance of them is growing. This is fuelling widespread change across the industry, and has given niin and other sustainable jewellery designers a wider choice of materials with which to appeal to the upscale market.
Hsu has also been supporting the local communities in markets where her jewellery collection is produced. To ensure her designs are sustainably and ethically produced, Hsu pays regular visits to artisanal businesses that the brand works with in South-east Asian countries such as the Philippines, Thailand and Indonesia. niin is also helping one of its manufacturing partners set up a jewellery school to educate the local community about sustainability and craftsmanship.
The Coronavirus Awakening
Sustainable jewellery brands like niin have long been a minority in the industry, with the goal of efficiency dominating the global manufacturing landscape. That, Hsu reckons, has begun to change since the advent of Covid-19. Explaining how the pandemic has encouraged people to live their lives at a slower pace and become more attuned to nature, she said: "Everyone in Hong Kong now likes to hike. They go to the countryside, pick up leaves and stones and teach their children about conservation. I think this will change the world for good."
She believes that feeling closer to nature will lead to people becoming more aware of what is needed to be done to fight global challenges such as climate change, saying: "Covid-19 is really a game-changer, forcing people to reflect on nature and what it creates for you."
This echoes with McKinsey's findings in its April 2020 Post COVID-19 Consumer Survey, in which two-thirds of the respondents agreed that sustainability had become a more important priority in the fight against climate change in the wake of the pandemic.
The practice of ethical sourcing is likely to become equally important in the post-pandemic era. The loss of livelihoods in emerging markets during the Covid-19 pandemic has aroused global consumer awareness. The McKinsey survey found that more than 80% of the consumers agreed that workers in less well-off countries are in dire need of support during the global health crisis, while in another fashion-related survey, 45% of respondents said they appreciate brands that have made meaningful contributions towards resolving social and medical problems caused by the pandemic. To this end, Hsu hopes that what niin is doing to support its partners will help preserve craftsmanship and nurture cultural legacy.
Looking forward, Hsu is optimistic about the future of sustainable fashion. She says increasing numbers of consumers want more than just "good-looking" items in their jewellery selection. She adds that they are asking brands about their sustainable policies before they make a purchase, which is likely to promote meaningful changes along the global supply chain. This is especially likely to be the case at a time when many shoppers are starting to tighten their belts in response to the economic gloom, and fashion brands have to find new sales drivers in addition to offering sale discounts and promotional perks.
Explaining why she sees sustainable fashion as an important trend in the current market, Hsu said: "Everyone will be asking: How can I feel better in such trying times? How can I buy something without knowing where it comes from and what it's made of? People are asking these questions now. If you can't answer these questions, you are out of the game. This is why I think that, in the end, the circular economy is what everyone is moving towards and what businesses have to try to develop. The Covid-19 outbreak is likely to accelerate that trend, and in fact I believe that it has already done so."
Fashion brands such as niin which have over the years put in place transparent sustainability policies and maintained a good compliance record are likely to benefit from this widening base of conscious consumers in a post-pandemic future, as consumers shift towards higher quality fashion and develop a deeper interest in circular business models.
Hsu has also seen a greater tendency for consumers to make repeat purchases as they become more loyal to brands with which they share a common belief. Explaining how her company has inculcated this brand loyalty, Hsu said: "Most of our customers are repeat customers. They buy into our design philosophy – sustainability, quality and fair pricing – and believe in the brand. This hard-to-come-by trust has gained us more private commissions in these times of global business disruption as they see how we stay true to our promise."
Looking beyond Covid-19, Hsu hopes to see every player in the global supply chain work together to remove the obstacles on the way to a more sustainable fashion industry, by magnifying the merits and/or reducing the drawbacks along the entire product life cycle, from raw material sourcing to end-of-life handling. One of many possibilities of how this can be done is the co-creation of a sourcing platform by fashion tech start-ups to help fashion brands practise ethical sourcing.
Jewellery
Jewellery
Jewellery
Jewellery
Hong Kong
Hong Kong
Hong Kong
Hong Kong
Hong Kong
Hong Kong
Hong Kong
Hong Kong