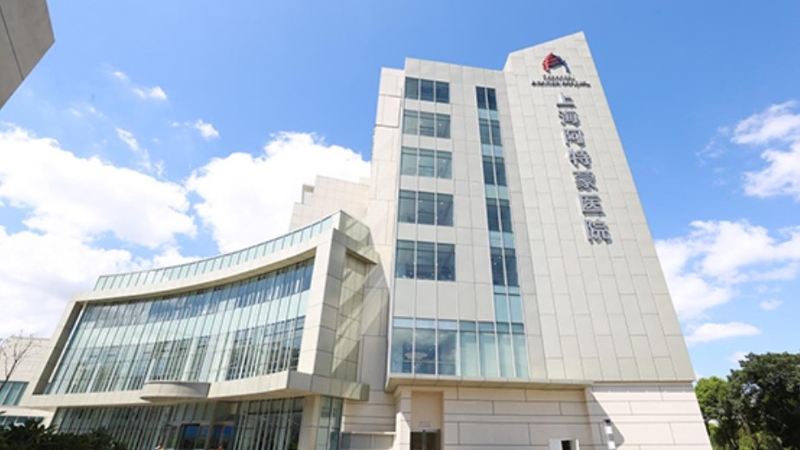 https://hkmb.hktdc.com/en/NjczMDgyNzg0
The Post-Covid New Normal: Telemedicine Enhances Healthcare Collaboration
The rapid development of internet technology and the Covid-19 pandemic have proved to be a catalyst for the growth of telemedicine in China. Telemedicine covers a wide spectrum of services, including online consultations, online medicine purchases, electronic payment and online joint consultations. The Shanghai Artemed Hospital - jointly established by Gaobo Healthcare Group, Silver Mountain Capital and Germany's Artemed Group - was the first foreign-funded general hospital to open in the China (Shanghai) Pilot Free Trade Zone. Its Operation Director Jack Cai spoke to HKTDC Research about the use of telemedicine in his hospital, and his views on the future of telemedicine in China.
German Group's Shanghai Foray ​​​​​​​
China's healthcare market is huge. The number of private hospitals has mushroomed across the country. According to a report released by mainland-based research firm AskCI Corp, China's telemedicine market was worth RMB13 billion in 2019 and is expected to exceed RMB70 billion by 2025.
Shanghai Artemed Hospital opened in September 2019. According to Cai, the plan is that it will develop into a general hospital, utilising its strengths to provide integrated treatment and rehabilitation services to its patients. Pointing out that the Artemed Group is a leader in orthopedics and cardiovascular diseases while Gaobo Healthcare Group has high clinical standards in oncology, Cai said: "The Artemed Group is at the forefront of medical academic research in Germany and its medical technology and equipment and hospital management are among the best in Europe. Shanghai Artemed Hospital has ties of co-operation in telemedicine with many medical schools in Europe and the US, including the medical schools of Johns Hopkins, Stanford and Yale, which are among the top 10 universities in the US, and the Technical University of Munich School of Medicine. Telemedicine collaboration helps introduce the latest medical technologies and diagnosis and treatment options into China for clinical applications which can benefit Chinese patients."
Cai said that thanks to the policy incentives offered by the free trade zone, Shanghai Artemed Hospital was able to speed up the process between the project being approved and the hospital being opened. The free trade zone also provides a one-stop service for the approval of medical equipment imports. A dedicated department has been set up in the free trade zone to handle licence application, customs declaration and other matters relating to the import of equipment. This helps expedite the importation process.
Remote Consultations
Shanghai Artemed Hospital not only maintains ties of academic co-operation with overseas healthcare institutions, it also works with mainland counterparts to provide remote consultations. Explaining how this works in practice, Cai said: "We have ties of co-operation with the Tongji University School of Medicine, with doctors at our two hospitals working together in remote consultations on a case-by-case basis. Although the policy of multi-site practice has been in place in China for some time, not many doctors are actually practising at multiple sites. Most doctors are too busy to go to other hospitals. Telemedicine allows doctors to serve their patients conveniently through online consultations and joint consultations. Doctors can serve patients at different hospitals without having to visit these institutions."
Shanghai Artemed Hospital has also joined www.haodf.com, a healthcare community platform that helps patients find doctors. This is one of the first internet healthcare platforms on the mainland. It mainly covers public hospitals and has strict vetting standards. All hospitals on this platform have gone through record-filing with the health authorities. Cai outlined the reasons for the hospital's move, saying: "We joined www.haodf.com because it is a professionally run and trusted platform. We now provide an online consultation service via this platform. An online appointment service will be available once the system interface is up and running."
Cai added that working with online healthcare platforms to provide patients with online consultations also helps to publicise the hospital's brand, saying: "We will expand our collaboration with more online healthcare platforms and hope to extend co-operation to other fields. One example of this is overseas referral. As a hospital, we work with many famous healthcare institutions overseas. We can arrange hospital-to-hospital referrals directly for the convenience of our patients."
In future, Shanghai Artemed Hospital hopes to play a bigger role in bringing advanced medical equipment, technologies and diagnostic methods into China from foreign countries so that Chinese patients can enjoy the same healthcare services as those offered abroad. Cai points out that the practice of "bringing in" is a great deal more convenient and less worrisome for patients than that of "going out", saying: "At least this way patients won't have to leave the country and cope with long journeys."
Bright Future
Cai is optimistic about the future of telemedicine, basing his optimism partly on the growing popularity of information technology. All hospitals on the mainland have by now basically become paperless operations, with data connectivity between imaging, clinical, testing and other centres. Cross-hospital integration of resources also makes it possible to provide two-way referrals, remote consultations, remote outpatient services and other services via the cloud platform of healthcare clusters. Giving an example of how this can help, Cai said: "Tumour diagnosis and treatment not only involves the department of oncology but also departments such as pain management, surgery, anesthesiology, chemotherapy and radiotherapy. Telemedicine can bring together specialists from different hospitals for a joint consultation."
Another factor boosting the growth of telemedicine is the spread of facilities and policies that support it. The online application of electronic medical insurance cards has now effectively gone nationwide. This electronic certification of medical insurance has many uses, including verification of identity and authorisation, scan and pay, clinic bill settlement and bill settlement for ongoing chronic disease medication. A future scenario could be that a patient seeking medical attention makes an online medical enquiry, the doctor provides his diagnosis and prescribes medication, the patient pays with an electronic medical insurance card, and the online dispensary dispatches the medicine directly to the patient after receiving the prescription. Cai claimed that this will make the whole process simpler and easier, saying: "In future, people will be able to pay for online consultations and buy medicine with a doctor's prescription directly using electronic medical insurance cards. Self-paying medical consultations and drug purchases can be done online. Healthcare insurance premiums could also be settled using electronic medical insurance cards."
The Covid-19 pandemic is increasing the popularity of telemedicine, as it helps prevent virus transmission and allows patients to abide by social distancing rules. It is believed, too, that telemedicine will become an increasingly important aspect of future healthcare development as information technology and cross-hospital healthcare integration develop further.
Medical & Healthcare Services
Medical & Healthcare Services
Medical & Healthcare Services
Medical & Healthcare Services
Mainland China
Mainland China
Mainland China
Mainland China