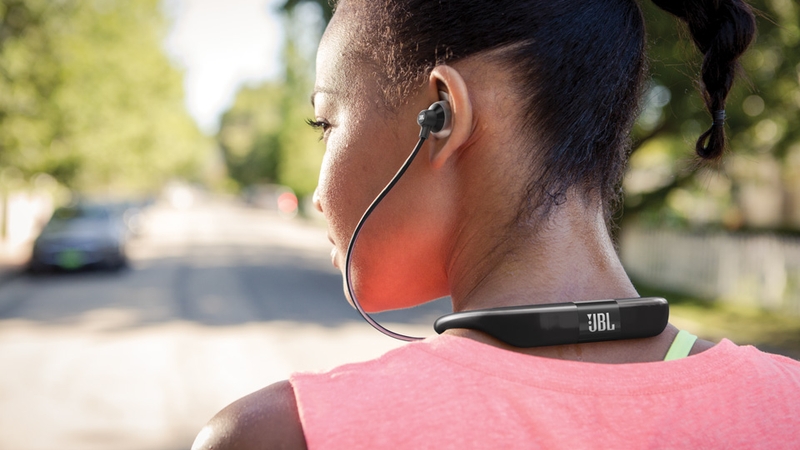 https://hkmb.hktdc.com/en/NjcxMzY0MDU5
Healthtech Innovations: Smart Wearable Medical Device Research in Hong Kong
As the Covid-19 pandemic continues, people are paying more attention to health and exercise, and taking greater care of their personal hygiene. An increasing number of people use smart wearables to monitor their health and record their physical activity. These devices have huge potential for growth. Headquartered at the Hong Kong Science Park with an office in Shenzhen, Well Being Digital Ltd (WBD101) researches and develops the underlying technology of wearables. It supplies chips to manufacturers of hearable devices — attached to the ear — for high-accuracy heart rate monitoring. WBD101 Executive Director and Co-founder Kow Ping believes that Hong Kong has a strong reputation in international medicine. The pool of scientific researchers trained by the territory's institutions of higher learning, coupled with opportunities arising from the opening up of the manufacturing sector and access to the Guangdong-Hong Kong-Macao Greater Bay Area (GBA) market, place Hong Kong in a strong position to become a research and development (R&D) base for smart wearable medical devices.
Hearables That Read Bio-Signals​​​​​​​

WBD101, founded in Hong Kong in 2012, develops smart health-monitoring technology and supplies chips for accurate non-invasive heart rate monitoring. Its patented OpticalFusion™ approach, which is based on the technology of photoplethysmography1, makes use of photoelectric sensors to measure the infrared rays transmitted and reflected by blood flowing in the auditory canal. The heart rate is calculated from multiple signal sources using digital processing. Using multiple photoelectric sensors to pick up multiple signals provides greater accuracy, and is the way forward in product development, according to Kow. "This patented OpticalFusion™ approach allows for the continuous reading of somatic data. We have combined this with improved ActivHearts™ algorithms for computing heart rates and other bio-signals to give particularly accurate monitoring results. This approach can measure heart rate, body temperature, heart rate variability, breathing frequency and even emotional state. In future, we will be able to infer other bio-signals, such as SpO2, blood glucose level and blood pressure."
Most smart wearable devices are marketed in the form of wristbands and watches. Explaining why his company chose to measure bio-signals through hearable devices attached to the ear, Kow said: "PPG sensing wristbands, watches or hearables all use optical sensors to measure pulse and infer heart rate. But it can be hard to control how users position devices. Some users like to wear a wristband or watch loosely while others prefer to wear these on the joint. These factors may affect the stability and accuracy of the heart rate data and compromise accuracy. Such problems do not happen with hearable devices." The popularity of hearables is said to have outstripped that of wristbands and watches. With more people using hearable devices, their application to monitor health and bio-markers should increase. Kow said: "The ear is the organ that reads bio-signals most easily without interfering with the wearer's daily life. Users wearing hearable devices can listen to music, do exercise, receive phone calls, etc, while their heart rate and other bio-signals are monitored. This is why we choose to design and conduct research on chips for hearable devices." WBD101's chips are so small that they can easily fit into the tip of earbuds. There is no need for earphone manufacturers to alter the design of their products.

​​​​​​​WBD101 works with leading companies from around the world, including Philips, JBL, TCL and Pioneer. Kow said: "Eighty of our technologies are already patented or with patent pending. Our technologies and products have excelled in international competitions, including the Geneva International Exhibition of Inventions, the Global Mobile Congress of GSMA and the Hong Kong ICT Awards."
Wearable Trends
The most common symptoms of Covid-19 include fever, fatigue and breathing difficulty. People have their body temperature checked before entering many public areas such as office buildings, schools, shopping malls and markets because fever is the most obvious symptom. WBD101 is now working with the National University of Singapore to add a temperature screening function to their hearables chips.
Kow believes WBD101's technologies still have ample room for development. "We already monitor fitness indicators such as heart rate and caloric intake, and now we are working on quantifying users' fatigue, breathing rate and stress levels. The "three hypers" (high blood pressure, high blood glucose level and high blood lipid level) are also targeted in our research. Together with the National University of Singapore, we are conducting clinical experiments with the Singapore General Hospital to take continuous non-invasive measurements of body temperature and blood glucose levels using chips embedded in hearable devices." With the development of smart medicine, patients with chronic diseases can upload bio-signals to their doctors' computers to make it easier for doctors to monitor their condition.
WBD101 is also working on a hearable to monitor users' stress level with the Nethersole School of Nursing under the Faculty of Medicine of the Chinese University of Hong Kong. The device aims to infer stress through changes in heart rates, and supply suitable music to relieve the stress. Looking to the future, WBD101 hopes to embed chips for monitoring bio-signals into hearing aids for elderly users.
Hong Kong's Edge as R&D Base
WBD101 continues to maintain its headquarters at the Hong Kong Science Park after graduating from its Incu-Tech programme. Kow said: "The Hong Kong Science Park has unique advantages. Professional teams here support our marketing and promotion and business development, which is immensely important for start-ups with limited human resources." With years of experience in establishing the business in Hong Kong, Kow believed that the territory has great potential to become an R&D base for smart wearable medical devices.
"To start with, Hong Kong enjoys a high reputation in the field of international medicine. Next, Hong Kong boasts an abundance of professional R&D personnel. Our research team is mostly made up of local graduates. Hong Kong is an international city and it is easy to attract and recruit overseas talent. Thirdly, Hong Kong has a sound legal system. We often encounter problems relating to technology transfer and intellectual property rights in our co-operation with other companies and institutions. Hong Kong's legal professionals have a great deal of experience in handling international business law matters and can provide us with legal service in many different fields. Lastly, many of our clients have production facilities in the Greater Bay Area, especially Shenzhen and Dongguan. Our Shenzhen office helps clients adapt their designs and provides them with support when they encounter difficulties in production. The opening of the Guangdong-Shenzhen-Hong Kong High Speed Railway, the Hong Kong-Zhuhai-Macao Bridge and the Liantang Boundary Control Point has made the vision of the 'Greater Bay Area one-hour living circle' a reality. This helps our scientists and technicians move freely between Hong Kong and the mainland. Co-ordinated development using mainland production to commercialise Hong Kong's research achievements can make up for what Hong Kong lacks in industrialisation," Kow said.
Telemedicine Applications
Telemedicine is one way to minimise cross-infection risks during the Covid-19 pandemic. In addition, some elderly people find it difficult to visit hospitals or clinics for chronic disease consultations. Telemedicine can help here too. Chronic disease patients need to measure and monitor their bio-signals constantly so that doctors can adjust their medication. Non-invasive smart wearable medical devices can provide such continuous monitoring. For elderly people who are still in good health, helping them exercise safely is another potential application for smart wearable medical devices.
Kow said: "As science and technology advances, the prices of parts and components such as sensors are going to drop, hardware will become cheaper and smart wearable devices will become increasingly common. But to ensure that the data provided is accurate enough for medical monitoring, we have to fuse sophisticated algorithms and multiple optical sources with long-term clinical tests."
Kow believes that Hong Kong is the equal of overseas countries in science and technology, and has the additional strength provided by the manufacturing base of the Greater Bay Area to commercialise Hong Kong's research achievements.
---
1 Photoplethysmography (PPG) measures heart rate via light transmission or reflection.
Technology
Medical Supplies & Medicine
Hong Kong
Mainland China
Hong Kong