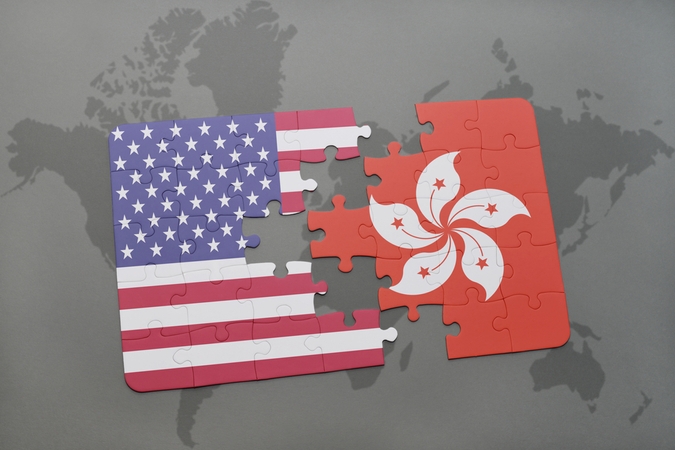 https://hkmb.hktdc.com/en/Njc4MzQzNDky
WTO Panel Will Consider U.S. "Made in China" Marking Requirement for Hong Kong Goods
Following a second request by Hong Kong, the World Trade Organisation Dispute Settlement Body agreed at its meeting of 22 February to establish a panel to examine a U.S. requirement that all goods originating in Hong Kong be marked to indicate "China" as their country of origin. The case will take a minimum of six months to be adjudicated and the panel ruling could then be appealed to the Appellate Body, which is currently unable to consider cases due to a lack of quorum.
According to a press release issued by the Hong Kong government, Laurie Lo, permanent representative of Hong Kong at the WTO, "reiterated Hong Kong's strong objection against the US' unilateral and irresponsible imposition of the new requirement on origin marking for Hong Kong products, and pointed out that the new requirement is not only unjustifiable, but is also inconsistent with a number of WTO rules, and it damages Hong Kong's interests as a WTO member." A spokesman for Hong Kong's Commerce and Economic Development Bureau added that 13 WTO members have expressed interest in joining the dispute as third parties.
According to press reports, the U.S. representative in Geneva "regretted" Hong Kong's decision to request a panel, noting at the DSB meeting that "the clear and unequivocal U.S. position, for over 70 years, is that issues of national security are not matters appropriate for adjudication in the WTO dispute settlement system." Accordingly, the U.S. official added, "the WTO cannot, consistent with Article XXI of the General Agreement on Tariffs and Trade 1994, consider those claims or make the requested findings." The Biden administration is currently espousing the stance adopted by the previous administration, although its position could conceivably become more conciliatory in the months ahead.
The dispute centres around a U.S. requirement that all goods originating in Hong Kong be marked to indicate "China" as their country of origin. This action stems from a 14 July 2020 executive order that suspended the application of Section 201(a) of the United States-Hong Kong Policy Act of 1992 to the U.S. marking statute (Section 301 of the Tariff Act of 1930). Failure to mark an article in accordance with these requirements is penalised with the levy of a duty of ten percent ad valorem.
North America
Hong Kong
USA
Hong Kong
North America
Hong Kong
USA
Hong Kong
North America
Hong Kong
USA
Hong Kong
North America
Hong Kong
USA
Hong Kong
North America
Hong Kong
USA
Hong Kong
North America
Hong Kong
USA
Hong Kong
North America
Hong Kong
USA
Hong Kong