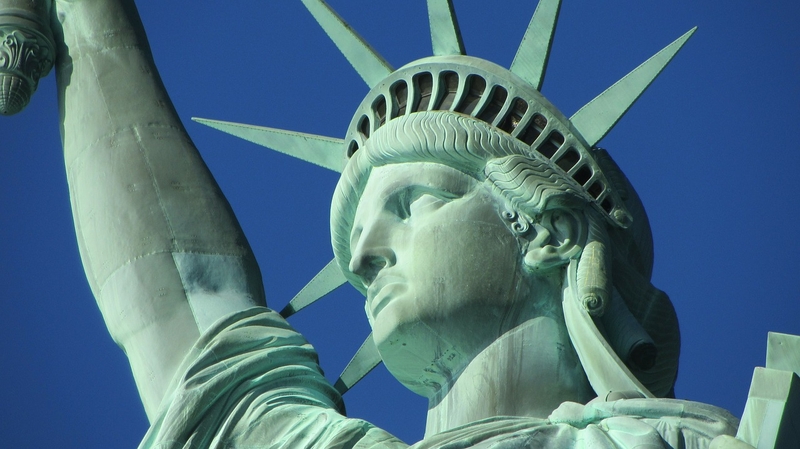 https://hkmb.hktdc.com/en/Njc2NjAzNzg5
Bill to Prevent Imports Made with Forced Labour in XUAR Re-introduced
Rep. Jim McGovern (Democrat-Massachusetts) re-introduced on 18 February bi-partisan legislation that would prohibit the importation of goods made with forced labour in mainland China's Xinjiang Uyghur Autonomous Region (XUAR). Specifically, the legislation would create a rebuttable presumption that any goods made in the XUAR are made with forced labour and would prohibit those goods from entering the United States unless "clear and convincing" evidence is shown to the contrary.
McGovern's legislation differs in many important respects from legislation re-introduced in the Senate on 27 January by Sens. Marco Rubio (Republican-Florida) and Jeff Merkley (Democrat-Oregon), with key differences between the two bills outlined below. By all indications, the Senate version is more amenable than the House version to various concerns raised by U.S. importers.
Rebuttable Presumption. Both bills include a rebuttable presumption that any goods made wholly or in part in the XUAR are made with forced labour. The House version provides a single exception to the prohibition, namely that U.S. Customs and Border Protection determine by clear and convincing evidence that any specific goods, wares, articles or merchandise were not produced wholly or in part by convict labour, forced labour or indentured labour, requiring the importer to submit a report with such evidence that would be available to the public. The Senate version has a broader provision in this specific area, instructing CBP to exempt goods where:
the importer of record has fully complied with the relevant guidance provided by CBP as well as any regulation issued to implement that guidance, and has completely and substantively responded to all inquiries for information submitted by CBP to ascertain whether the goods were manufactured through forced labour;
the goods were not produced wholly or in part by forced labour; or
the president certifies that the mainland Chinese government is not impeding in any way attempts to investigate abuses of Uyghurs, Kazakhs, Kyrgyz or members of other persecuted groups or to address any other instances of forced labour in mainland China.
Implementation Strategy. The Senate bill has a more developed and importer-friendly strategy for enforcement. It would require a report within 270 days from enactment setting forth a strategy for preventing the importation into the United States of goods made with forced labour in the XUAR, with this process specifically requiring public input and a public hearing. Among other things, the strategy would instruct CBP to issue guidance to importers on best practices or effective due diligence measures to ensure that goods made with forced labour in the XUAR are not imported, including the type, nature and extent of evidence that demonstrates that imported goods detained or seized pursuant to Section 307 of the Tariff Act of 1930 were not made with forced labour. Additionally, CBP would have to describe how it plans to enhance its use of legal authorities and other tools to ensure that no goods are entered at any U.S. ports in violation of Section 307, including through the initiation of pilot programmes to test the viability of technologies to assist in the examination of such goods. The strategy would also require recommendations for efforts, initiatives, and tools and technologies to be adopted to ensure that CBP can accurately identify and trace goods made in the XUAR.
Collaboration with Private Sector. The Senate bill includes a provision that would require, as part of a separate U.S. strategy to promote initiatives to enhance international awareness of and to address forced labour in the XUAR, a plan for working with private sector entities seeking to conduct supply chain due diligence to prevent the importation of goods made with forced labour into the United States. Provisions seeking to foster collaboration with the private sector are more vague in the House version.
SEC Disclosures. The House version would mandate any entity required to file an annual or quarterly report with the U.S. Securities and Exchange Commission to disclose whether it, or any of its affiliates, knowingly engaged in an activity with an entity or the affiliate of an entity: (i) engaged in creating or providing technology or other assistance to create mass population surveillance systems in the XUAR; (ii) building and running detention facilities for Uyghurs, Kazakhs, Kyrgyz and other members of Muslim minority groups in the XUAR; (iii) engaged in the "pairing-assistance" programme that subsidises the establishment of manufacturing facilities in the XUAR; or (iv) subject to a withhold release order. Also required in the disclosure is whether the entity or an affiliate thereof knowingly conducted any transaction or had dealings with any person sanctioned by the U.S. State Department for the detention or abuse of Uyghurs, Kazakhs, Kyrgyz or other members of Muslim minority groups in the XUAR; any person sanctioned pursuant to the Global Magnitsky Human Rights Accountability Act; or any person or entity responsible for or complicit in committing atrocities in the XUAR. The Senate version does not have any SEC disclosure requirements.
High-Priority Sectors. The House bill specifically mentions cotton, tomatoes and polysilicon as high-priority sectors for enforcement, while the Senate bill makes no such mention.
Effective Date. The House version would enter into force 120 days after enactment, while the Senate legislation would be effective 300 days after enactment.
Garments, Textiles & Accessories
Garments, Textiles & Accessories
North America
Mainland China
USA
North America
Mainland China
USA
North America
Mainland China
USA
North America
Mainland China
USA
North America
Mainland China
USA
North America
Mainland China
USA