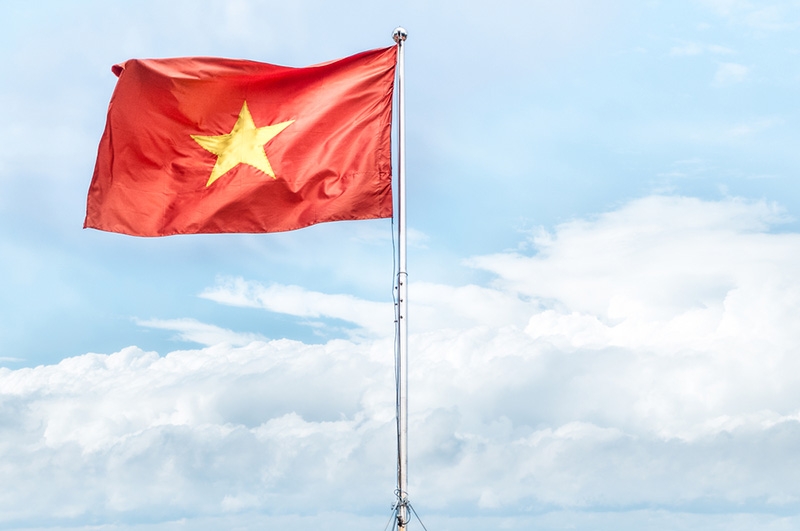 https://hkmb.hktdc.com/en/NjYwMjI2MTQz
VIETNAM: 30-Day Notice Period Introduced for Expat Employment
Companies now need to inform the relevant government agency 30 days before they intend to employ new overseas workers. The change is stipulated in Decree 152/2020/ND-CP and comes into force as of 15 February 2021. From that point on, employers must give the Ministry of Labor, Invalids and Social Affairs (MoLISA) or their local provincial-level People's Committee the specified notice period prior to enrolling such staff. All such applications will then be approved or rejected within 10 days of the formal submission being received. 
Expatriate employees who are shareholders in or on the board of directors of companies with a paid-up capital of VND3 billion (USD130,000) are, however, exempt from this requirement, as are overseas managers of representative offices, projects or non-government offices. Similarly beyond the remit of this requirement are any such staff members employed in Vietnam for a period of less than three months for marketing purposes or to remedy a technical issue for business operations that cannot be resolved by locally-based technicians. 
Among other exemptions are foreign workers holding the position of manager, executive, expert or technician, who work in the country for a period of less than one month per entry and for up to a maximum of three entries annually. Foreign expats and their families who are implementing an international agreement or have responsibility for establishing a commercial presence in the country are also exempt. 
Furthermore, foreigners who marry Vietnamese citizens and live in the country and those who enter the country to teach or to conduct research approved by the Ministry of Education and Training, no longer need work permits as long as they satisfy local registration procedures.
ASEAN
Southeast Asia
Viet Nam
ASEAN
Southeast Asia
Viet Nam
ASEAN
Southeast Asia
Viet Nam
ASEAN
Southeast Asia
Viet Nam
ASEAN
Southeast Asia
Viet Nam
ASEAN
Southeast Asia
Viet Nam