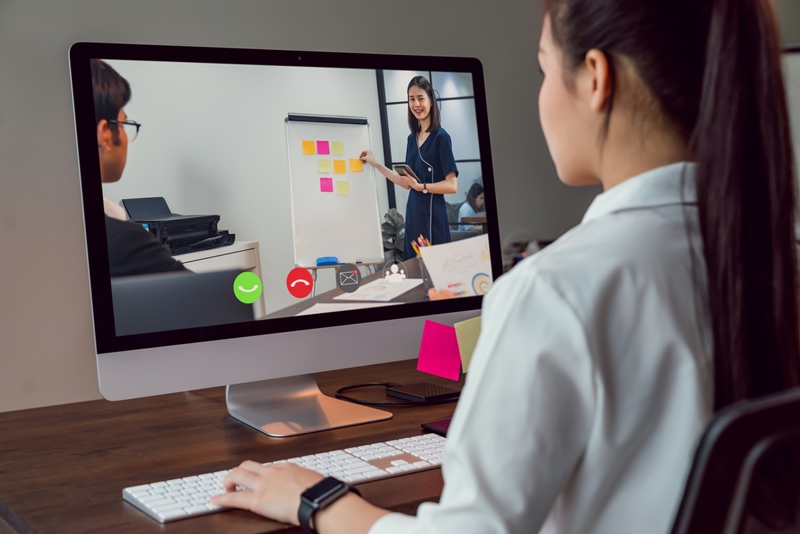 https://hkmb.hktdc.com/en/NjU5NTM2NzM2
Thai Consumer Preferences: Education
Lifelong learning aims at fully developing people's capacity with sufficient basic knowledge and skills for living, working, and adjusting to rapid social and environmental changes throughout their lives. According to a recent HKTDC Research study, middle-class Thais strongly believe in lifelong learning and self-improvement, with 86% of respondents expecting to spend more or about the same as they do now on education in the next three years. The survey respondents also revealed some trends about the evolution of lifelong learning in Thailand. Education service providers who intend to deliver learning courses in this evolving sector should take note of these.
Thai Consumers' Expected Changes in Spending Pattern in the Next Three Years (Services)
Categories

Spend More

Unchanged

Spend Less

Net
(Spend More - Spend Less)

Dining Out and Meal Delivery

e.g. restaurants, coffee shops

49%

32%

19%

30%

Home Entertainment

e.g. subscriptions for home cinema, anime, gaming

46%

37%

17%

29%

Travel and Leisure

50%

28%

22%

28%

Education

e.g. self-improvement, special interest courses

41%

45%

14%

27%

Health, Beauty and Wellness

e.g. membership of fitness / beauty salons

42%

39%

19%

23%
Source: HKTDC Survey
Career education 
Career education aims at providing people with knowledge and skills which will enable them to improve their ability to perform in their existing position or create new opportunities for them to advance. The aim of career education is to equip people for the types of work needed now and in the future, including innovation and adaptation to future work environments. 
The Thai government believes that career education is the key to the sustainable development of the country. Vocational training has played an important role in transforming Thai society from an agricultural one to a semi-industrial and service-based one, by enhancing competitiveness, employability and economic resilience. 
Through the cooperation and participation of all sectors, various kinds of career training have been made available to people in Thailand. The Thai government has tried hard to promote this cooperation and participation, through such means as tax benefits. It has done this to ensure that people can continue to undertake training courses throughout their professional life. 
Education for an ageing society 
Thailand will become a super-aged society within the next 15 years, rising from the tenth oldest in Asia in 2015 to the sixth oldest by 2035. The median age has risen sharply from about 18 in 1950 to about 40 at present and is projected to reach 50 by the middle of 21st century. The Thai government has been giving serious attention to ageing issues. 
Lifelong education must react to the ageing phenomenon. Nicha Pittayapongsakorn, a researcher at the Thailand Development Research Institute, has urged people to learn new skills because they are living and working longer in an aging society. She proposes that Thailand should develop a system to retrain the workforce in preparation for later stages of life as there will be fewer people in younger cohorts to support the elderly in the future. 
Describing how this might work, Pittayapongsakorn said: "We would like to help people to acquire flexible learning and upgrade to ready-to-use skills for middle-aged or even elderly adults. For instance, we initiated the Buddy Homecare Programme in Chiang Mai that collaborates with the local university to train people for elderly care. This skill set is critical as our country is experiencing a demographic change with an increasing elderly population." 
Online learning 
Increasing numbers of Thais are signing up to learn online. Online learning has shown significant growth in recent years as the internet and education combine to provide people with the opportunity to gain new skills. Since the COVID-19 outbreak, online learning has become more central to people's lives. The pandemic has forced schools, universities, and companies to adopt remote working and this has greatly increased the usage of online learning.  
One major reason for the rapid growth of the online learning market is that online platforms allow access to online courses in numerous categories, such as computer science, engineering, mathematics, business, management, languages, art, personal development and so on. Unlike traditional classroom learning, online learners can arrange their schedules according to their convenience. Online learning provides an opportunity for full-time workers to increase their knowledge assets anywhere and at any time. 
Detailing which courses Thais tend to favour, Mekata – who is the managing director of Future Point Language Centre - said: "The most popular online course in Thailand is English because it is the global language of business, education and tourism. In recent years, we've also found another important international language - Chinese Mandarin, as more Chinese tourists and businesses have come to Thailand. Other sought-after courses include sustainable fashion, leadership, computer programming and social media marketing. We are living in a fast-changing world, skills that we learned a few years ago are no longer relevant. That is why lifelong education is so important." 
Mekata added that his company is able to adapt its online courses for each individual, saying: "Personalised content is a key success factor for our business. Our online learning platform collects a massive amount of user data which enables us to use machine learning algorithms to personalise the course content for each individual and enhance their learning experience." 
Survey respondents agreed that online learning was beneficial. One entrepreneur in a focus group said: "The biggest challenge for me is how to run a business and still continue to learn emerging skills to stay competitive. I found online learning quite helpful as it offers flexible, personalised content that is tailor-made for me. I do not have to go through the full prescribed training course, so I can scale myself rapidly." 
The cost structure of online learning is another factor in the rapid growth of the market. Online courses are a more affordable option than traditional ones. There are no commuting costs, and course materials such as textbooks are available free online. 
---
[1] The HKTDC conducted a consumer survey and four focus groups in the cities of Bangkok and Chiang Mai in April‑September 2020. 1,004 Thai consumers aged between 18 and 60, with a monthly household income of THB30,000 (US$930) or above, responded to the survey. The participants in the focus groups, as well as fulfilling the same age and income requirements as the survey respondents, had to be internet and mobile phone users, and to have travelled abroad at least once in the past year.
Education & Training
Education & Training
Education & Training
Education & Training
Education & Training
Education & Training
Education & Training
Education & Training
ASEAN
Southeast Asia
Thailand
ASEAN
Southeast Asia
Thailand
ASEAN
Southeast Asia
Thailand
ASEAN
Southeast Asia
Thailand
ASEAN
Southeast Asia
Thailand
ASEAN
Southeast Asia
Thailand
ASEAN
Southeast Asia
Thailand
ASEAN
Southeast Asia
Thailand