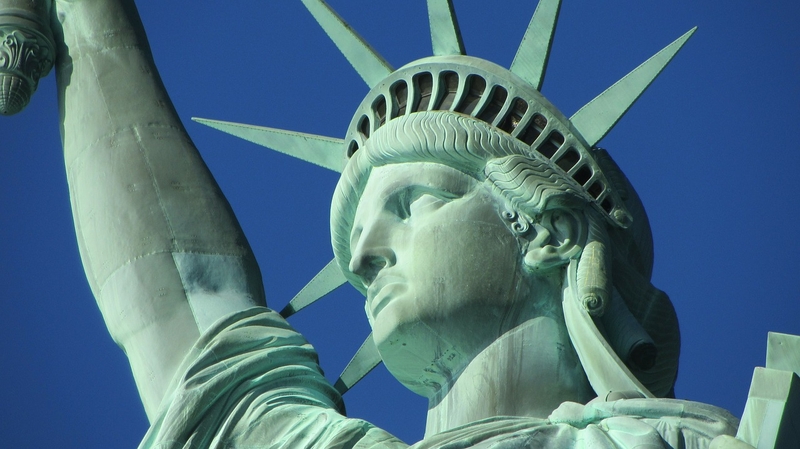 https://hkmb.hktdc.com/en/NjU0MTcyOTU5
Biden Tightens Buy American Provisions
President Joe Biden on 25 January signed a new executive order that seeks to strengthen the current Buy American provisions to ensure that "when the federal government spends taxpayer dollars they are spent on American made goods by American workers and with American-made component parts." The EO fulfils a promise made by Biden during his presidential campaign to "make Buy American real and close loopholes that allow companies to offshore production and jobs while still qualifying for domestic preferences." U.S. federal government contracting totals some US$600 billion in spending, with the U.S. Defense Department accounting for nearly two-thirds of that amount.
The Buy American Act requires federal agencies to procure domestic materials and products but there are a number of exceptions, such as if the cost of the domestic product is unreasonable. According to a White House fact sheet, some of the regulations implementing Buy American provisions have not been substantially updated since 1954 and they have not always been implemented consistently or effectively. Accordingly, the following changes are being adopted.
Domestic Content. The EO directs the Federal Acquisition Regulatory Council to consider within 180 days proposing amendments to Buy American rules that would (i) replace the test used to identify domestic end products and construction materials with a test under which domestic content is measured by the value added to the product through U.S.-based production or U.S. job-supporting economic activity, (ii) increase the amount of a product that must be made in the United States for a purchase to qualify under Buy American law, and (iii) increase the price preferences for domestic end products and construction materials (i.e., the difference in price over which the government can buy from a non-U.S. supplier).
Waivers. Agency waivers of Buy American requirements will be reviewed by a new office to be created within the Office of Management and Budget. For each waiver agencies will have to provide a detailed justification for the use of goods, products or materials that have not been mined, produced, or manufactured in the United States. Biden said this review is designed to ensure that waivers "are only used in very limited circumstances," such as "when there's an overwhelming national security, humanitarian, or emergency need here in America."
The new office will notify the agency of its decision within 15 days. Descriptions of proposed waivers and justifications will generally be made publicly available on a new website. Before granting a waiver agencies will have to assess whether a significant portion of the cost advantage of a foreign-sourced product is the result of the use of dumped or injuriously subsidised steel, iron or manufactured goods.
Manufacturers. U.S. federal agencies are directed to utilise the Manufacturing Extension Partnership – a national network that supports small and medium-size manufacturers – to help them connect with new domestic suppliers who can make the products they need while employing U.S. workers. Biden said this provision is designed to include "communities that have historically been left out of government procurement — black, brown, Native American small businesses and entrepreneurs in every region of the country."
Information Technology. The FAR Council is directed to promptly review existing constraints on extending Made in America requirements to information technology that is a commercial item and to develop recommendations for lifting those constraints.
Preference Review. Federal agencies must report every two years on their implementation of and compliance with Made in America laws, their spending as a result of Buy American waivers, and their recommendations for achieving the EO's goals.
The White House fact sheet states that Biden "remains committed to working with partners and allies to modernize international trade rules – including those related to government procurement – to make sure all countries can use their taxpayer dollars to spur investment in their own countries." A White House spokesperson asserted that the new EO is consistent with World Trade Organisation commitments.
The new EO also revoked a "Buy American and Hire American" EO issued by President Trump in 2017 that tightened rules for visas given to foreign workers and directed the government to fully enforce existing laws requiring agencies to purchase domestic products. The Biden spokesperson said that EO, along with two other EOs that were also rescinded, have not resulted in any actual changes.
Canadian Foreign Affairs Minister Marc Garneau said in an interview with CBS News that if Canada sees "that there can be cases where there is damage done to our trade because of Buy America policy, we will speak up." Mark Agnew, senior director of international policy at Canada's Chamber of Commerce, pointed out that the U.S. government procurement rules "have progressively tightened over the years, and today's announcement represents another unhelpful step to make it more difficult for Canadian businesses to secure contracts in the U.S."
North America
USA
North America
USA
North America
USA
North America
USA