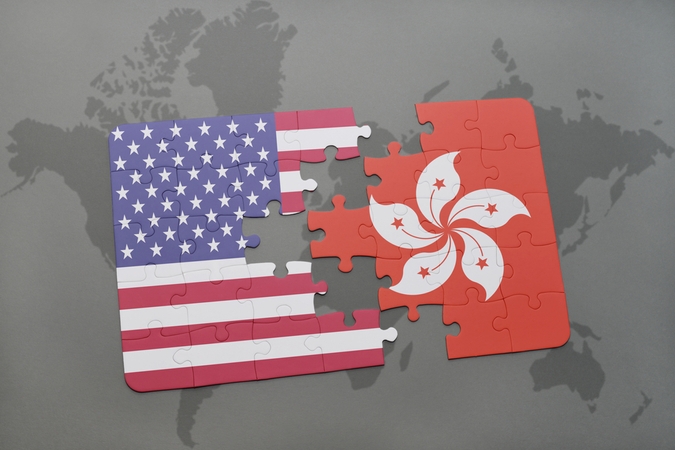 https://hkmb.hktdc.com/en/NjU0MTc5MTY4
U.S. Rejects Hong Kong's First Panel Request in WTO Dispute Involving "Made in China" Marking Requirement
The United States on 25 January rejected Hong Kong's first request to establish a World Trade Organisation panel to examine a U.S. requirement that all goods originating in Hong Kong be marked to indicate "China" as their country of origin. The United States indicated that "it was not in a position to support the panel request" because it is currently transitioning to a new administration. A second panel request would be approved automatically if Hong Kong decides to submit one (it can next do so at the 22 February meeting of the Dispute Settlement Body).
U.S. Customs and Border Protection issued a general notice last year formally requiring all goods originating in Hong Kong to be marked to indicate "China" as their country of origin, effective for goods entered or withdrawn from warehouse on or after 10 November 2020. This action stemmed from a 14 July 2020 EO that suspended the application of Section 201(a) of the United States-Hong Kong Policy Act of 1992 to the U.S. marking statute (Section 301 of the Tariff Act of 1930).
Section 304 of the Tariff Act (19 U.S.C. 1304) provides that, unless excepted, every article of foreign origin (or its container) imported into the United States must be marked in a conspicuous place as legibly, indelibly and permanently as the nature of the article (or its container) will permit, in such a manner as to indicate to the ultimate purchaser in the United States the English name of the country of origin of the article. Failure to mark an article in accordance with these requirements is penalised with the levy of a duty of ten percent ad valorem. Part 134 of Title 19 of the U.S. Code of Federal Regulations implements the country of origin marking requirements and exceptions of 19 U.S.C. 1304.
On 30 October 2020, Hong Kong filed a dispute settlement case with the WTO objecting to this change in U.S. country of origin marking requirements. Hong Kong and the United States held consultations on 24 November 2020 with a view to reaching a mutually satisfactory solution, but the talks failed to resolve the dispute. Consequently, Hong Kong submitted a request to the DSB for the establishment of a panel to examine the case at hand. A case would take a minimum of six months to be adjudicated and the panel ruling could then be appealed to the Appellate Body, which is currently unable to consider cases due to a lack of quorum.
North America
Hong Kong
USA
Hong Kong
North America
Hong Kong
USA
Hong Kong
North America
Hong Kong
USA
Hong Kong
North America
Hong Kong
USA
Hong Kong
North America
Hong Kong
USA
Hong Kong
North America
Hong Kong
USA
Hong Kong
North America
Hong Kong
USA
Hong Kong
North America
Hong Kong
USA
Hong Kong