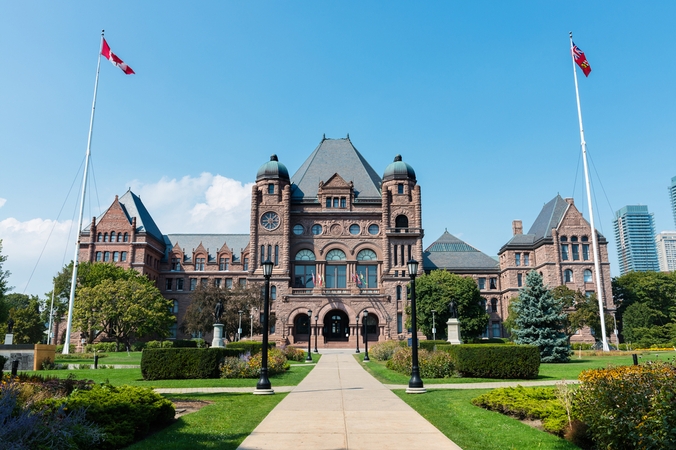 https://hkmb.hktdc.com/en/NjQyOTQyOTk3
Canada Unveils Strategy to Address Human Rights Violations in XUAR
The Canadian government on 12 January unveiled a comprehensive strategy to address human rights abuses in mainland China's Xinjiang Uyghur Autonomous Region. Made in parallel with the United Kingdom, the new strategy is aimed at addressing the risk of forced labour entering global supply chains.
Canada's strategy includes the following elements:
a prohibition on imports of goods produced wholly or in part by forced labour;
an Integrity Declaration on Doing Business with Xinjiang Entities for Canadian companies prior to receiving services and support from Canada's Trade Commissioner Service;
a business advisory on XUAR-related entities;
enhanced advice to Canadian businesses;
increasing awareness for responsible business conduct linked to XUAR; and
a study on forced labour and supply chain risks.
Effective 1 July 2020, Canada adopted a prohibition – enforced by the Canadian Border Services Agency – on the importation of goods from any country produced wholly or partly by forced labour. Canadian authorities indicate that this prohibition provides a basis for enforcement against goods produced by forced labour originating in or transferred from XUAR. Canadian companies that are (i) sourcing directly or indirectly from XUAR or from entities relying on Uyghur labour, (ii) established in XUAR, or (iii) seeking to engage in that market will be required to sign a declaration when engaging with Canada's Trade Commissioner Service, beyond receiving a briefing about the risks of doing business in this market. The declaration acknowledges that the company (i) is aware of the human rights situation in XUAR; and (ii) abides by all relevant Canadian and international laws, respects human rights, and seeks to meet or exceed OECD Guidelines for Multinational Enterprises and the UN Guiding Principles for Business and Human Rights.
At the same time, Global Affairs Canada has issued an advisory on doing business with XUAR-related entities. Among other things, the advisory states that the Canadian government "expects companies to take every step possible to ensure that their supply chains conform to Canadian law with respect to the prohibition on the import of goods produced by forced labour." In addition to legal risks, the government adds, "companies face reputational damage related to their supply chains if it is discovered that they are sourcing from entities that employ forced labour." Although these risks are not limited to XUAR or to mainland China at-large, the Canadian government considers that XUAR-related entities "pose a particular risk, given the reports and documentary evidence of repression of Uyghurs and other ethnic minorities by Chinese authorities."
Moreover, in accordance with the Export and Import Permits Act Canada will deny export permits if determined that there is a substantial risk that the export would result in a serious violation of human rights or international human rights law, including serious acts of gender-based violence. Particular scrutiny will apply to exports of advanced Canadian technology and services that could be misused or diverted towards government surveillance, repression, arbitrary detention or forced labour, in light of the evolving situation in XUAR.
Global Affairs Canada will also convene discussions with businesses and non-governmental organisations to raise awareness about the risks of doing business in XUAR, with a specific focus on ensuring the integrity of their supply chain so they operate in accordance to relevant laws and ethical standards. The Trade Commissioner Service has been working with partners and private sector stakeholders to assist clients by providing enhanced advice on due diligence and risk mitigation related to supply chains and forced labour. Since July 2020, new guidelines have been shared across the Trade Commissioner Service network regarding the specific risks that Canadian firms operating in and doing business with mainland China should carefully consider.
Lastly, Global Affairs Canada is seeking a comprehensive third-party analysis of areas of exposure to forced labour involving Uyghurs. This analysis is intended to contribute to the body of knowledge on these issues, with a view to providing Canadian companies with further advice on the risks of doing business in the region, supporting deliberations and decision-making, and helping Canadian organisations to act against human rights violations.
North America
Mainland China
Canada
North America
Mainland China
Canada
North America
Mainland China
Canada
North America
Mainland China
Canada