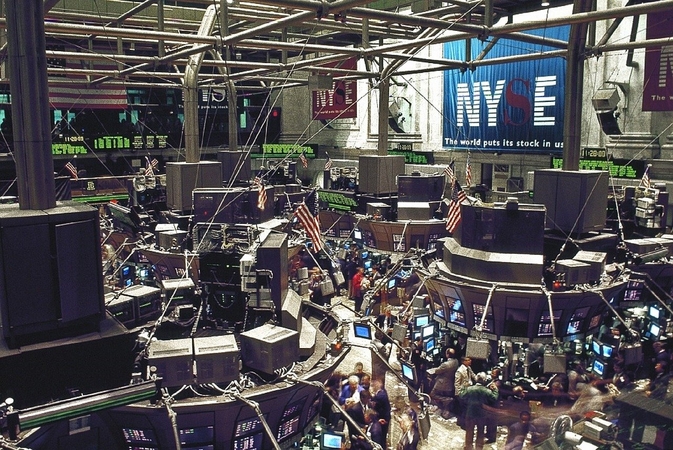 https://hkmb.hktdc.com/en/NjQyOTM4NzYy
Three Mainland Chinese Telecom Firms Delisted from New York Stock Exchange
The New York Stock Exchange on 6 January announced the delisting of the American depositary shares of China Telecom Corporation Limited, China Mobile Limited and China Unicom (Hong Kong) Limited, effective 11 January. This announcement came after significant confusion, with policy reversals occurring twice in just one week. 
Executive Order 13959 signed by President Trump on 12 November 2020 banned Americans from investing in firms that the U.S. government suspects are controlled by the People's Liberation Army. The EO annex listed numerous entities, including the previously mentioned mainland Chinese telecommunications firms. The Treasury Department's Office of Foreign Assets Control, which implements U.S. sanctions, on 28 December 2020 published a "frequently-asked-questions" document on mainland Chinese military company sanctions as part of its implementation of the EO provisions. Among other things, the document appended a clarifying list of firms OFAC considered to be subject to the EO, updated through 22 December 2020, including China Telecom, China Mobile and China Unicom.
On 31 December 2020, the NYSE announced the delisting of the three telecom firms, noting that "NYSE Regulation reached its decision that the Issuers are no longer suitable for listing pursuant to Listed Company Manual Section 802.01D in light of Executive Order 13959". The NYSE reversed course four days later, however, stating that it no longer intended to move forward with the delisting action "in light of further consultation with relevant regulatory authorities". OFAC published another FAQ on that date indicating that the EO does not require U.S. persons, including U.S. funds and related market intermediaries and participants, to divest their holdings in publicly traded securities (and securities that are derivative of, or are designed to provide investment exposure to, such securities) of the Communist Chinese military companies identified in the EO annex by 11 January 2021. 
On 5 January 2021, in response to a Bloomberg piece describing the NYSE's reversal, Sen. Marco Rubio (Republican-Florida) tweeted that it was an "outrageous effort to undermine the Executive Order", adding that "the days of Wall Street & China benefitting at the expense of American workers & industry has to end." On 6 January 2021, OFAC issued additional FAQs, including one referencing the three telecom firms, and said that the prohibitions in the EO expressly apply to "any securities that are derivative of, or are designed to provide investment exposure to" the publicly traded securities of any Communist Chinese military company, including American depository receipts (ADRs)." 
This new guidance forced the NYSE to reverse course once again. Specifically, the NYSE was informed by OFAC that U.S. persons cannot engage in certain transactions, as specified in the EO, in the ADRs of China Mobile, China Telecom and China Unicom after 9:30 a.m. EST on 11 January 2021. Consistent with this guidance, trading in the securities of the affected issuers were suspended at 4:00 a.m. EST on 11 January 2021.
China Mobile has been listed on the NYSE since 1997, while China Telecom and China Unicom have traded there since the early 2000s. With just a few days until the inauguration of the Biden administration, policy changes in this and other areas may be forthcoming. EOs can be rescinded by future executive action and Biden's Treasury Secretary nominee Janet Yellen may differ from Secretary Mnuchin in her modus operandi.
Finance & Investment
Finance & Investment
Finance & Investment
Finance & Investment
North America
Mainland China
USA
North America
Mainland China
USA
North America
Mainland China
USA
North America
Mainland China
USA