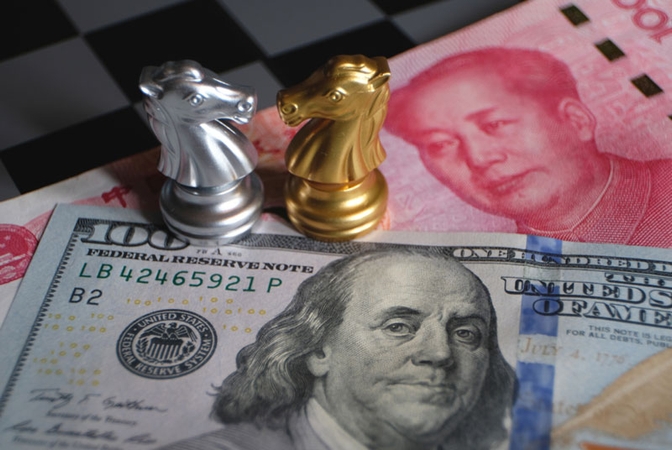 https://hkmb.hktdc.com/en/NjM2ODk4NzU3
Various Mainland China-Related Provisions Included in Appropriations Legislation
The Consolidated Appropriations Act of 2021 (also known as the Omnibus Spending Act) was signed into law by President Trump on 27 December 2020, along with a COVID-19 relief package. This legislation includes a number of provisions of potential interest to Hong Kong and mainland China. Senate Intelligence Committee Chairman Marco Rubio (Republican-Florida) said these provisions will "deter and uncover core threats from China and Russia, by identifying their corruption, influence operations, and information suppression."
The Omnibus Spending Act requires a multitude of new reports, especially from the Director of National Intelligence. The DNI must submit to Congress a report on biosecurity risk and disinformation as to whether mainland Chinese officials suppressed information and spread disinformation about COVID-19. The report must include an assessment of any efforts to control, restrict or manipulate relevant segments of global supply chains, particularly in the sale, trade or provision of relevant medicines, medical supplies or medical equipment as a result of the pandemic. The DNI is also directed to produce a National Intelligence Estimate on the threat of global pandemic disease as well as a report on mainland China's pharmaceutical and personal protective equipment regulatory practices.
The DNI is also required to investigate whether mainland China has increased its economic espionage and intellectual property theft. It must ascertain the impact of mainland Chinese actions that may cause supply chain disruptions in the pharmaceutical, telecommunications and other sectors tied to critical infrastructure as well as bi-lateral trade between mainland China and the United States and mainland China and U.S. allies and partners, and issue a report to Congress assessing critical technology trends relating to artificial intelligence, microchips, and semiconductors and related supply chains.
Additionally, the DNI must assess U.S. partner countries' export control regimes and other technology transfer measures with respect to artificial intelligence, microchips, advanced manufacturing equipment and other artificial intelligence enabled technologies critical to U.S. supply chains. This study is expected to result in a plan to work with allies to strengthen export control regimes and address technology transfer threats. Due to Congress by about the end of June, the assessment will explore potential areas of diversification for the U.S. semiconductor supply chain, including an assessment of costs, challenges and opportunities to diversify manufacturing capabilities on a multinational basis. Moreover, the Act requires the DNI to submit a report on the presence and activities of mainland Chinese security services operating within Hong Kong.
U.S. government agencies have also been instructed to follow up on recommendations by the Cyberspace Solarium Commission on developing an information and communications technology industrial base strategy to ensure more trusted supply chains and the availability of critical ICTs. The Director of the National Geospatial-Intelligence Agency must enter into a partnership with a research institution to carry out unclassified geospatial intelligence analyses of the activities of mainland China that pose national security risks to the United States and make publicly available unclassified products relating to such analyses. Additionally, the U.S. Department of Defense has been directed to prepare a report with recommendations to identify and mitigate the risks posed by direct-to-consumer genetic testing carried out by firms with investment from the mainland Chinese government.
Other provisions of potential interest include the following:
a new annual report describing and assessing the "wealth and corruption" of senior officials of the Chinese Communist Party, including potential targets for sanctions designation;
a requirement that the Federal Aviation Authority regularly notify Congress on any security risks from small unmanned aircraft, especially mainland Chinese drones;
the creation of a new full-time position at the U.S. State Department to co-ordinate interagency action on illegal, unreported and unregulated fishing, which Sen. Rubio describes as an activity of which mainland China is the biggest offender;
a requirement for the U.S. Secretary of State to determine whether the persecution of Uyghurs, Kazakhs, Kyrgyz and members of other Muslim minority groups in the Xinjiang Uyghur Autonomous Region constitutes atrocities;
US$300 million for a "Countering Chinese Influence Fund" that can be used for foreign aid for countries such as Cambodia and Sri Lanka that have incurred debts as part of the Belt and Road Initiative;
funding for the Federal Communications Commission to assist smaller U.S. telecom providers in replacing Huawei and ZTE equipment;
various provisions dealing with critical minerals, including a new research and development programme to develop advanced separation technologies for the extraction and recovery of rare earth elements and other critical materials from coal and coal by-products, and a provision directing the DNI to monitor mineral investments under the Belt and Road Initiative;
a requirement for the U.S. Postal Service to clarify that the prohibition on mailing cigarettes includes electronic nicotine delivery systems;
a provision requiring the Consumer Product Safety Commission to mandate flame mitigation devices in portable fuel containers; and
various provisions that tighten Buy America requirements for military purchases and establish limitations on purchases of components for satellite systems.
The full impact of the many provisions included in the Omnibus Spending Act will become clearer as various U.S. government agencies develop regulations to implement them. 
Medical Supplies & Medicine
Technology
Telecommunications
Raw Materials
Medical Supplies & Medicine
Technology
Telecommunications
Raw Materials
Medical Supplies & Medicine
Technology
Telecommunications
Raw Materials
Medical Supplies & Medicine
Technology
Telecommunications
Raw Materials
Medical Supplies & Medicine
Technology
Telecommunications
Raw Materials
North America
USA
North America
USA
North America
USA
North America
USA
North America
USA