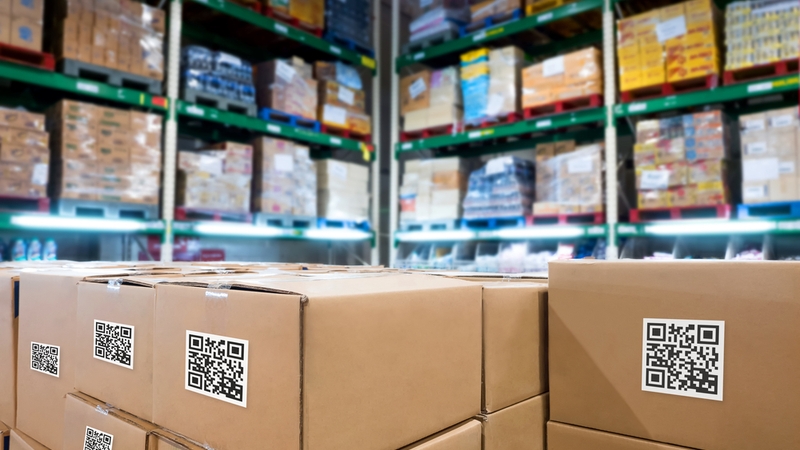 https://hkmb.hktdc.com/en/NjM0NDA2MTYw
Mainland Enterprises in Greater Bay Area Leverage Hong Kong's Professional Services to "Go Out"
Hong Kong is an international logistics and transport hub in the Guangdong-Hong Kong-Macao Greater Bay Area (GBA) as well as a regional financial and professional services centre. According to Wayne Zhijun Ouyang, Vice General Manager of Shenzhen China Brilliant Group, his company, taking advantage of Hong Kong's ideal geographic location, makes use of the airfreight, shipping and customs clearance services in the territory to access the international market. The company's financial, audit and legal matters are also handled by professionals in Hong Kong.
A Comprehensive Supply Chain Service Provider
Shenzhen China Brilliant Group is a comprehensive cross-boundary manufacturing and consumer services supplier with its business spanning finance, logistics, e-commerce, education and investment. Founded in 2006 and headquartered in Shenzhen, the company has activities spread across over 200 large and medium-sized cities in China as well as 16 countries and territories in the Americas, South Asia, Africa, and Central and Eastern Europe.
Hong Kong: An External Logistics and Transport Hub
China Brilliant serves more than 10,000 enterprises dotted along the upper and lower reaches of the industry chain, providing them with integrated services ranging from global smart warehousing and logistics, global sourcing and sales, to industrial finance and industrial e-commerce. China Brilliant has close ties with the GBA and its business interests are widespread in many GBA cities. The company has warehouses in Shenzhen, Huizhou and Dongguan, its scientific and technological R&D personnel are mainly based in Shenzhen and it also works with many enterprises in central and northern China.
Ouyang is positive about the establishment of the GBA. China Brilliant set up a subsidiary in Zhuhai in 2017. After the opening of the Hong Kong-Zhuhai-Macao Bridge, traffic between Zhuhai and Hong Kong has been greatly enhanced. Although currently the pace of economic development of eastern Guangdong is faster than that of western Guangdong, Ouyang expects that with new GBA policies, the former can propel the development of the latter with Zhuhai serving as the engine driving growth.
Hong Kong, as China Brilliant's external logistics and transport hub, plays a key role in the company's operations. China Brilliant has long used Hong Kong's excellent geographic location to reach markets in Europe as well as in Asia such as India and Vietnam. The company makes heavy use of Hong Kong's airfreight, shipping and customs clearance services, including services provided at the Hong Kong International Airport. Currently, China Brilliant has 50-60 staff working in Hong Kong who are responsible for the company's vendor-managed inventory (VMI), logistics and transportation business.
China Brilliant uses the professional services offered by banks, accounting firms and legal firms in Hong Kong. Ouyang explains that he is greatly impressed by the quality and standards of Hong Kong's professionals. As international practices are different to those of the mainland, the company needs Hong Kong professionals to handle their international business. Ouyang hopes that efforts can be made by Hong Kong and the mainland to bring their accounting and legal practices closer together.
​​​​​​​
Areas for Improvement
Ouyang says the qualified and experienced talent, integration with the international community, global vision, and proficiency in English are key advantages of Hong Kong. However, based on his experience in doing business with Hong Kong, he believes that there are still areas where improvements can be made, including staff training, banking, tax policy and vehicle licensing.
China Brilliant encounters considerable difficulties in recruiting the right staff. In particular, personnel experienced in handling warehousing and cargo freight are not keen to move north and work in the mainland. Others are reluctant to adopt new ideas such as smart warehousing. Ouyang hopes the Hong Kong government can provide re-employment or on-the-job training programmes to help employees keep abreast of digitalisation trends and have more employment opportunities.
China Brilliant uses banking services such as savings and offshore transactions extensively in Hong Kong. But Ouyang believes that Hong Kong banks lag behind their mainland counterparts in some areas. For instance, in the mainland, mobile banking is very convenient and banks provide such services as on-the-spot account opening for enterprises. In Hong Kong however clients are usually expected to visit their bank in person to complete such formalities. The degree of facilitation is low. Today, many businesses prefer to carry out transactions online, yet Hong Kong banks impose restrictions such as transaction caps, which cause great inconvenience. It is the hope of Ouyang that banks can strike a balance between risk control and service provision, raise their sensitivity to new market trends, and maintain their leading position in the banking industry.
Ouyang points out that companies benefit from Hong Kong's simple tax policy, tax calculation and tax payment methods, and are only required to pay profits tax in the territory. By comparison, the mainland tax system, ranging from income tax to value-added tax, is very complicated. However, in recent years, to encourage economic growth and enterprise development, the mainland government has introduced a number of concessionary tax measures and also lowered tax rates and streamlined the tax system.
Some mainland enterprises do not have easy access to information on the preferential policies implemented by the Hong Kong government, according to Ouyang. For instance, on Hong Kong government websites some of the documents are only available in English, which makes it difficult for mainland enterprises to comprehend the content. Ouyang hopes the Hong Kong government can increase the inclusiveness of such public services so that mainland enterprises can have a better understanding of the latest policies.
Finally Ouyang finds that the examination and approval procedures for cross-boundary vehicle licences are quite strict, and it is difficult for China Brilliant to recruit long-haul cargo truck drivers in Hong Kong. As a large number of the cross-boundary drivers are quite old, driver safety is an issue which has inevitably increased the burden on the company. It is therefore hoped that more mainland-Hong Kong cross-boundary vehicle licences can be issued to alleviate the recruiting problem.
Company interview conducted by PricewaterhouseCoopers Advisory Services Limited
---
Note 1: The opinions and views expressed are those of the interviewees and do not necessarily reflect the views of HKTDC or PwC. HKTDC or PwC shall in no way be responsible for the accuracy, completeness or timeliness of the information provided by them, and for any loss associated with the use of such information.
Note 2: This English version of the case study is translated by HKTDC based on the Traditional Chinese version prepared by PricewaterhouseCoopers Advisory Services Limited. Should there be any inconsistency or ambiguity between this English version and the Traditional Chinese version, the Traditional Chinese version shall prevail. PricewaterhouseCoopers Advisory Services Limited will not have or accept any liability, obligation or responsibility whatsoever for any loss, destruction or damage (including without limitation consequential loss, destruction or damage) however arising from or in respect of any use or misuse of or reliance on the English version of this case study.
Mainland China
Hong Kong
Hong Kong
Mainland China
Hong Kong
Hong Kong
Mainland China
Hong Kong
Hong Kong
Mainland China
Hong Kong
Hong Kong
Mainland China
Hong Kong
Hong Kong
Mainland China
Hong Kong
Hong Kong
Mainland China
Hong Kong
Hong Kong
Hong Kong
Mainland China
Hong Kong
Hong Kong
Mainland China
Hong Kong
Hong Kong
Mainland China
Hong Kong