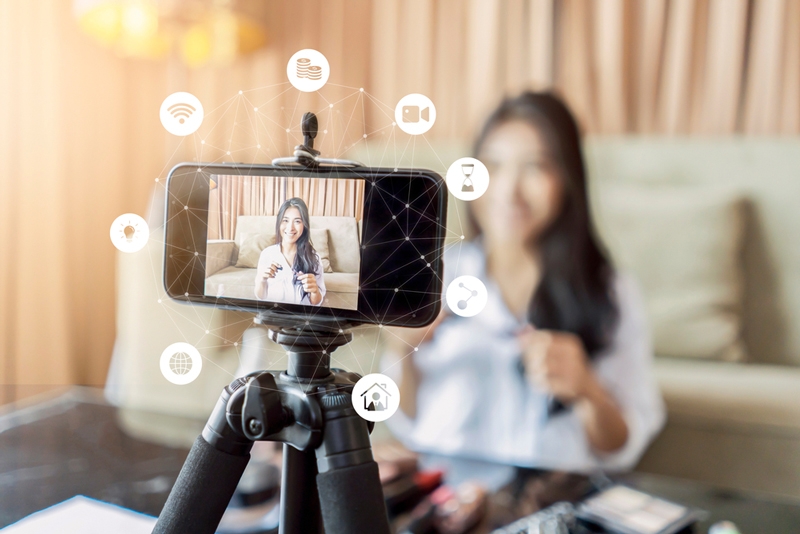 https://hkmb.hktdc.com/en/NjIzOTAyNjk0
Thai Consumer Preferences: Consumer Electronics
In a recent HKTDC research study, 88% of Thai consumers surveyed planned to spend more or about the same as they do now on consumer electronics in the next three years. The demand for products such as earphones, headphones, selfie sticks, camera bags, tripod stands, cables, chargers and remotes is booming owing to the growing adoption of their parent products, and middle-class consumers' desire to embrace the latest technology.
Thai Consumers' Expected Changes in Spending Pattern in the Next Three Years (Products)
Categories

Spend More

Unchanged

Spend Less

Net
(Spend More - Spend Less)

Packaged Food and Beverages

54%

36%

9%

45%

Consumer Electronics
e.g. smartphone accessories and smart home devices

50%

38%

11%

39%

Home and Living
e.g. small home appliances and houseware items

43%

43%

15%

28%

Skin Care and Cosmetics

41%

40%

18%

23%

Fashion Apparel
e.g. bags and shoes, streetwear, and athleisure

34%

41%

25%

9%

Toys and Collectibles
e.g. traditional and digital toys, collectible figures

18%

37%

46%

-28%
Source: HKTDC survey
The growth of technology in Thailand is pushing electronic products prices down, resulting in a rapid proliferation of electronic devices like smartphones, tablets, smart television sets, game consoles, and smart watches. 
The demand for consumer electronic accessories and gadgets such as chargers, cables, power banks, batteries, earphones, headphones, personal wearables, Bluetooth speakers, selfie sticks, and so on, is surging as a result of the growing adoption of the parent products. Market players expect this demand to continue to flourish in tandem with the rapid adoption of mobile technologies in Thailand. 
Middle-class Thais have a high regard for electronic accessories products from Hong Kong. They consider Hong Kong products to be well-designed, reliable, and high quality. They think of Hong Kong as a place where "East meets West", one with a deep understanding of both eastern and western cultures.[1] 
Reflecting this view, one respondent from Bangkok said: "I have visited Hong Kong many times, and I think Hong Kong is a very international city, a cosmopolitan and shopping paradise. I always look at electronic products when I am in Hong Kong. Sometimes I discover unknown brands with incredibly unique functions and edgy design. They make good gifts if the prices are reasonable." 
Some of the trends that are driving the growth of the consumer electronics market in Thailand are listed below. 
High connectivity  
New technologies unlock plenty of opportunities for connectivity. Thai middle-class consumers tend to be highly connected and have adopted new habits of how they live, work, play, access news and entertainment, and communicate. Portable and wearable electronics are expected to continue to gain momentum. 
Wearable products, including smart watches, smart glasses, smart rings, smart clothing, and other upscale smart wearables, are still in their infancy in Thailand and are projected to be a high growth sector. 'Wearables' has become the latest buzz word and impressive innovations in smart technology are being refined constantly. The term "wearables" now encompasses a much broader philosophy – that technology should be with us at all times, portable, assistive, and immediately accessible.  
The highly connected lifestyle of middle-class Thais is also propelling the growth in demand for power banks, batteries, cases and covers, stands, portable perks, phone chargers, data cables, headsets, Bluetooth speakers, selfie sticks, mounts, replacement parts, and screen protectors. The rapid development of innovative applications and technologies means that the demand for more power and memory in smartphones and tablets is continually increasing too. Because of this, electronic accessories have developed into a significant separate category of their own. 
Health consciousness  
The consumer survey found that the vast majority of Thai middle-class consumers are health conscious. This concern for health is found across all age groups. A wide variety of strategies are used by middle-class Thais to maintain a healthy lifestyle. Feedback from focus groups has identified that one key area of interest is the use of personal wearables such as health/fitness monitoring systems. 
This approach was epitomised by a comment from a respondent in a Chiang Mai focus group, who said: "I use fitness trackers and smart watches with health and fitness tracking capabilities to monitor my training data and health information. As I consider health a top priority, I am willing to spend on health gadgets to help me stay fit and to encourage me to start and stick to healthier habits." 
The growing health consciousness of the Thai middle class has driven demand for electronic health gadgets that monitor vital signs such as breathing, heart health, glucose levels, blood pressure, blood oxygen saturation, sleep patterns, and even the build-up of muscle mass. There are also electronic gadgets that can analyse the ingredients of a meal, or optimise the climate of a room based on temperature, humidity, and comfort parameters. 
Muse, the free meditation app, can be used alone or in conjunction with the Muse brain-sensing headband that tracks a person's brain activity during meditation and transmits the data to a computer or mobile device in real-time via Bluetooth. Users get a graph showing the amount of time spent in calm, active, and neutral states, making it easy to monitor the process of meditation and its effects. This may sound like science fictions but it could well become a mainstream product and a leading choice for active young consumers and the health-conscious ageing population in Thailand over the next few years. 
Demand for earphones  
There has been a huge increase in demand for earphones and headphones over the last few years in countries such as China, South Korea, and Japan. This demand is expected to keep on growing significantly in the near future. 
The growth is fuelled by the technological advances in Wi-Fi, Bluetooth, virtual reality (VR) and augmented reality (AR). Technology giants including Samsung, Apple, Sony, Google and Microsoft, as well as smaller companies like Meta, LeapMotion and MagicLeap are all focused on exploring the possibilities of VR and AR and taking the applications to the next level. 
Minimising the overall weight of headphones, noise cancellation features and shifting consumer trends toward the adoption of headphones/earphones during working out are also likely to drive the sales of such products higher in the future.  
Selfie accessories 
Recent years have seen a growing trend for capturing every special occasion on camera and sharing the results on social media. People take selfies at weddings, birthday parties, vacations, get-togethers, and almost every other significant life event. Selfie booths, where people can take pictures using different kinds of props, are proliferating. All this has increased the demand for accessories which can help people take selfies. 
Increasing use of social networking sites is the number one driver of the demand for selfie accessories. The younger generation in Thailand is highly tech savvy and likes to keep in touch with the latest digital technology trends. The increasing usage of social media platforms is encouraging the craze for selfies because social media provides a good platform to share them on. 
The growth in the tourism and travel business has also fuelled the growth of the selfie accessories market. Middle-class Thais love travelling, and no vacation is seemingly complete without a collection of selfies. The selfie accessories market is expected to continue to grow due to innovations in selfie products and accessories. 
---
[1] Focus groups findings
[2] The HKTDC conducted a consumer survey and four focus groups in the cities of Bangkok and Chiang Mai in April-September 2020. A total of 1,004 Thai consumers aged between 18 and 60, with a monthly household income of THB30,000 (US$930) or above, responded to the survey. The participants in the focus groups, as well as fulfilling the same age and income requirements as the survey respondents, had to be internet and mobile phone users, and to have travelled abroad at least once in the past year.
Electronics & Electrical Appliances
Computer & Peripherals
Southeast Asia
ASEAN
Thailand