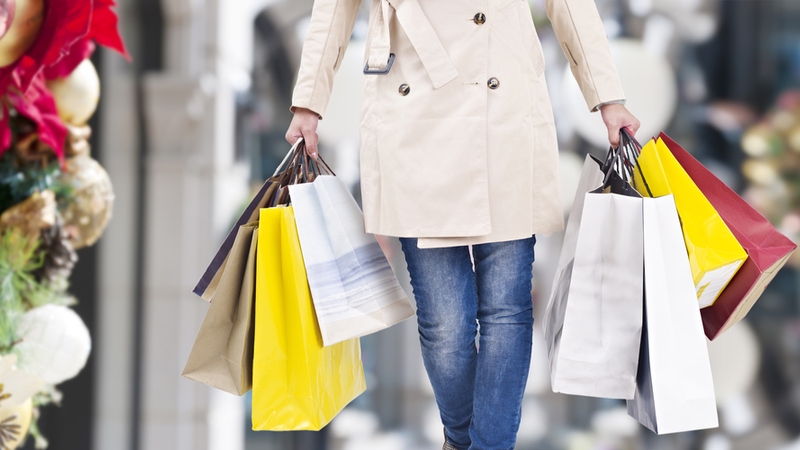 https://hkmb.hktdc.com/en/NjI5ODY4NjYw
While Online Uptick Gives Cause for Hope, Covid-19 Fallout Suppresses Year-End Sales in Many Global Economies
With many of the largest shopping festivals taking place towards the year end on a global basis, the retail sales recorded for this period have long been seen as a bellwether of prevailing consumer demand. In 2020, given the global recession triggered by the Covid-19 outbreak, the expectation has been that the festive sales period will face an unprecedently tough challenge in light of the depressed trading environment. Indeed, as the pandemic has proven to be a major deterrent to consumer spending throughout the year, it is anticipated that year-end sales in many economies will suffer a notable decline. In particular, it has been presumed that in-store sales will have dropped significantly on account of widespread city lockdowns and social-distancing restrictions. More positively, with e-commerce booming, online sales are expected to reach an all-time high, a development that is set to go some way towards mitigating the downturn facing high-street outlets.
Overall, although in many cases finalised sales figures are not yet available, it is expected that 2020 year-end sales in Emerging and Western Europe will have been sluggish, while the United States and Asia will have fared better. As considerable uncertainties persist (including the speed of vaccine roll-outs and the full implications of any virus mutations), it is likely that the retail business environment will remain challenging in the near-term, with Hong Kong exporters advised to be cautious with regard to the global economic prospects for the coming year.
The United States
In the case of the US, the holiday shopping season typically commences on Black Friday, the day after Thanksgiving (27 November for 2020). This year's holiday season, however, was clearly going to be like no other. Perhaps wisely, retailers launched their end-of-year sales initiatives as early as mid-October in both the online and physical spheres. In the case of the latter, this was seen as a prudent means of avoiding excessive in-store crowding during a more compressed sales period, while optimising the safety of festive shoppers. Confirming the bringing forward of the 2020 seasonal sales period, a National Retail Federation (NRF) survey showed that nearly 60% of consumers began making related purchases in early November.
Despite the challenges posed by the pandemic, the retail sector is still expected to have finished strongly in 2020. As an indication of this, the US Department of Commerce found overall retail sales in November had risen by 4% year-on-year. Moreover, the NRF expects holiday sales during November and December to have risen by between 3.6% and 5.2% year-on-year. Further confirmation came from Mastercard SpendingPulse, with its data showing that total retail sales during the 75-day holiday shopping season (11 October-24 December) increased by 3% year-on-year in 2020.
As was expected, in-store retail sales were downbeat, largely on account of city lockdowns, social-distancing restrictions and the accelerated rise of e-commerce. Supporting this, NRF data shows that in-store traffic on Thanksgiving Day and Black Friday was down by 55% and 37%, respectively, year-on-year.
By contrast, e-commerce sales climbed rapidly, with Mastercard SpendingPulse, reporting that online sales during the 75-day festive shopping period were up 49% year-on-year. In another positive sign for online sales, Amazon, the e-commerce giant, reported a record rise in its sales over the 2020 holiday season. A similar trend was reported by Adobe Analytics1, with Cyber Monday sales also reaching a new high of US$10.8 billion, a 15.1% increase year-on-year. Breaking this down a little more, demand for home furniture and furnishings, home-improvement products and electronic appliances increased strongly on account of US residents enforcedly spending more time at home on account of the pandemic. Less positively, sales of clothing and luxury items suffered a significant decline.
Western Europe
Turning to Western Europe, it would appear the retail sector here is, again, subdued. In the UK, for instance, the country's busiest annual shopping period also kicks off on Black Friday and also returned disappointing results. According to Barclaycard, the UK's largest credit-card provider, both high-street and online payments made on Black Friday fell by 10% year-on-year. Underlining this, Springboard, a San Francisco-headquartered market-research organisation, estimated that retail footfall will have dropped by 62% year-on-year for the period 22 November to 26 December. Its findings also indicated that 63.5% of UK consumers intended to spend less over Christmas this year than in 2019.
In France, Black Friday sales were postponed for a week (to 4 December) on account of the imposition of a second national lockdown. For its part, the National Institute of Statistics and Economic Studies of France (INSEE) indicated consumer sentiment in November fell to its lowest level for two years. The lockdown also saw more consumers switch to spending online. Confirming this, the country's E-Commerce Federation (Fevad) is forecasting an 8.5% year-on-year growth in online retail sales for the last quarter of 2020. It did, however, concede that the growth in online retail sales will not be sufficient to cover the loss in services revenue.
Slightly more positive was the year-end sales performance in Germany, with October retail sales up by 8.2% year-on-year in real terms, according to the Federal Statistical Office of Germany. This was further confirmed by the German Retail Federation (HDE), which forecast a moderate rise of 1.2% of retail sales for the November-December holiday season. Overall, demand for food, DIY supplies and household goods were seen as likely to be particularly strong among locked-down consumers, while non-essential retail sales were expected to take something of a tumble.
Asia
Switching the focus to Asia, here a much more positive picture emerges. While the pandemic disrupted retail sales in many economies, Singles' Day (1-11 November 2020), the largest shopping festival in mainland China, broke all previous records. This saw Alibaba, the Hangzhou-headquartered e-commerce giant, report sales of some US$74 billion over the 11-day period. With China emerging as the only economy with positive economic growth in 2020, many multinational companies – including about 200 international luxury brands – embraced mainland retail channels as a means of recouping some of their lost sales. For many, such as Balenciaga and Prada, it was their first such venture, but they now seem likely to maintain their presence.
Meanwhile, some 3,000km away, the Ministry of Economy, Trade and Industry of Japan (MEIT) reported that retail sales in October rose for the first time in eight months, by 6.4%. The largest gain in the past 12 months, this has been seen as a clear indication that consumer demand is picking up. In November, retail sales again increased, if only by a moderate 0.7%, suggesting better times may well be ahead for the Japanese retail market.
Emerging Markets
Across Emerging Europe, however, although there was an upturn in online sales, Covid-19 restrictions are expected to have impaired overall year-end sales. In Poland, according to a forecast by Deloitte, the global accounting giant, average Christmas spending will have fallen by 29% year-on-year. It is a similar story in Russia, where Black Friday sales were down by 39.2% compared with 2019, according to Sberbank, the country's largest lender. More positively, online sales in Russia have nearly doubled, according to data released by Wildberries and Ozon, the country's two largest online retailers. In Hungary, e-commerce was again the big winner, with Black Friday online orders up by 43% year-on-year according to Extreme Digital, one of the country's largest digital retailers. In total, the country's online sales are expected to be valued in excess of HUF1 trillion (US$3.4 billion) for the year as a whole, according to Unas, a leading domestic e-commerce operator.
Despite the unprecedented challenges seen throughout the year, the festive sales performances across Latin America are expected to have been relatively positive. In Brazil, for one, the country's National Confederation of Trade in Goods, Services and Tourism (CNC) has predicted that Christmas sales will have grown by 3% this year. Turning to Mexico, the 10th edition of EI Buen Fin (The Good Weekend), the country's largest annual shopping event and a counterpart of Black Friday, was highly successful. According to the Ministry of Economy of Mexico, the event generated 238.9 billion pesos (US$11.9 billion) in revenue, more than double the US$5.9 billion recorded for the previous year. The Ministry did, however, note that the figures were not directly comparable given that the festival was extended from four days to 12 days in order to avoid in-store overcrowding.
Finally, in the case of the ASEAN-52 bloc, one of the world's fastest-growing regions, year-end sales are also expected to be relatively impressive. Indeed, Lazada (owned by Alibaba) and Shopee, the region's two leading e-commerce operators, both reported record sales during Singles' Day, the bloc's largest shopping festival. In the case of Lazada, the largest e-commerce player in Southeast Asia, it recorded 40 million users – an all-time high – participating in the event across the wider region. Shopee, meanwhile, one of the leading e-commerce operators in Malaysia, Indonesia and Thailand, sold 200 million items in 24 hours, a significant increase on the 70 million items sold during the course of the 2019 festival.
2021: Uncertainties Remain
From the regional round-up, it is clear that the 2020 year-end retail sales paint a very mixed picture. Inevitably, given that pandemic-related disruptions are expected to persist, there remains tremendous uncertainty with regard to the economic outlook for the coming year. This has been further confirmed by the latest readings from HKTDC Export Index, which indicate that the possible resurgence of the pandemic remains the biggest threat to Hong Kong's exports for the next six months. In light of this, it is fair to say that any recovery in the retail-trade sector is likely to be protracted and uneven across many of the world's economies throughout the course of 2021. Bearing this in mind, Hong Kong exporters are right to remain cautious with regard to their prospects over the next 12 months.
There is, however, cause for hope from the e-commerce sector, which enjoyed accelerated growth throughout the pandemic. With an increasing number of businesses and customers having now embraced online platforms as a cheaper and more convenient way to buy and sell, this shift is expected to be long lasting, if not permanent. Accordingly, Hong Kong exporters are advised to be open to new technology and systems in order to fully capitalise on the opportunities emerging from this changing retail landscape.
---
1 Adobe Analytics analyses website transactions from 80 of the top 100 U.S. online retailers.
2 ASEAN-5 refers to Indonesia, Malaysia, the Philippines, Singapore and Thailand.