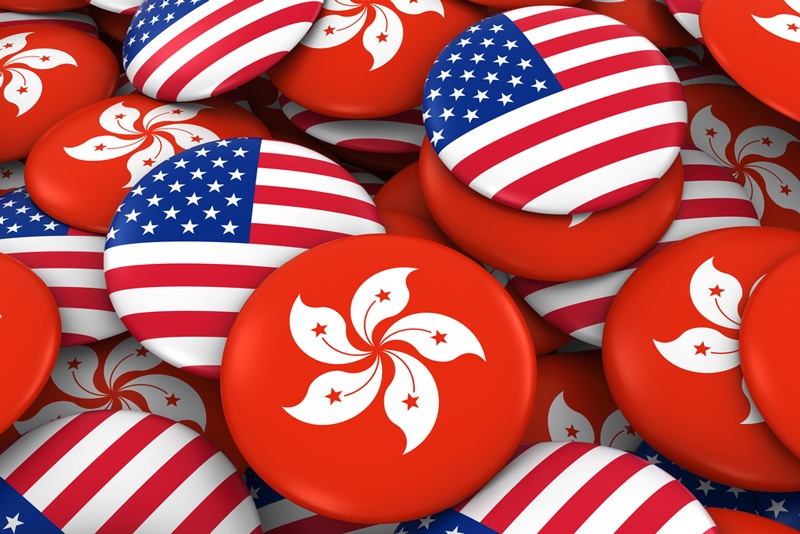 https://hkmb.hktdc.com/en/NjI0NzU1ODUx
U.S. Further Tightens Export Restrictions Involving Hong Kong and Mainland China
The U.S. Department of Commerce's Bureau of Industry and Security has amended the Export Administration Regulations to remove Hong Kong from the list of destinations in the EAR. As a result, Hong Kong will be treated the same as mainland China under the EAR except in certain circumstances that do not provide preferential treatment, although for all intents and purposes the United States was already treating Hong Kong no different than mainland China in matters involving export controls.
BIS notes that the amendments implement Sections 2 and 3 of Executive Order 13936 of 14 July in response to new security measures imposed on Hong Kong by the mainland Chinese government. The agency states that these new measures fundamentally undermine Hong Kong's autonomy, increasing the risk sensitive U.S. technology and items will be diverted to unauthorised end uses and end users in mainland China. 
In essence, the BIS rule affirms U.S. policy to treat Hong Kong no different than mainland China for U.S. export control purposes. On 29 June, U.S. Commerce Secretary Wilbur Ross announced the suspension of DOC regulations affording preferential treatment to Hong Kong over mainland China, including the availability of export licence exceptions. Ross justified this action on the basis of an increased risk that sensitive U.S. technology could be diverted to the People's Liberation Army or mainland China's Ministry of State Security following the imposition of new security measures on Hong Kong. About a month later, BIS amended the EAR to formally suspend the availability of all licence exceptions for Hong Kong that provide differential treatment as compared to those available to mainland China.
In this new rule, BIS is amending the EAR to remove provisions that provide differential and preferential treatment for exports to Hong Kong, re-exports to Hong Kong and transfers (in-country) within Hong Kong of all items subject to the EAR when compared to the treatment for such transactions to or within mainland China. BIS states that the references to Hong Kong that remain in the EAR support U.S. national security and foreign policy objectives and recognise certain differences that remain in how trade is processed within and through Hong Kong.  
Separately, BIS on 21 December named 58 firms with addresses in Hong Kong or mainland China (along with 45 Russian firms) to a new military end user list subject to the EAR. Most listed firms are in the aerospace, technology and military industries. A press release indicates that Venezuelan firms could also be added to the MEU List, although none were included in the initial list. The list includes Hong Kong-based Fly Raise International Limited, Government Flying Service and Star Tech Aviation Co. Ltd.
After broadening the MEU criteria for which licences would be required for exports, transfers and re-exports last May, Commerce Secretary Ross mentioned a continuing need to combat efforts by Russia, mainland China and Venezuela "to divert U.S. technology for their destabilizing military programs". The DOC claims the firms on the MEU List have relationships with their governments' militaries that pose risks to U.S. national security. U.S. authorities believe the new MEU list will help support U.S. exporters by identifying military end users known to the U.S. government and are hopeful it will also improve the effectiveness of military end use and military end user controls.
U.S. exporters will still be expected to verify that any foreign purchase is not going to a firm that might present an unacceptable risk of use in or diversion to a military end use or end user, assuming an exporter was not individually informed by BIS. The agency states that the establishment of the MEU List does not imply that other parties not included on the list are not subject to the military end use and military end user controls under the EAR. Compliance with all export regulations remains the obligation of the exporter, re-exporter or transferor; exporting firms need to ensure that they are in compliance with any other applicable regulations for their exports, such as International Traffic in Arms Regulations controls. 
Entities may be added to or deleted from the MEU List as determined by the End-User Review Committee (ERC). The ERC is chaired by the DOC and includes representatives from the departments of State, Defense, Energy and, where appropriate, Treasury. To petition for removal from the MEU List an entity must address in writing to BIS why it should not be considered a military end user under U.S. regulations. Additions to the MEU List are based on a majority vote in the committee but removals require a unanimous vote. 
The MEU List became effective on 23 December, although shipments already en route as of that date can continue to their destination in accordance with prior permitting requirements.
North America
Hong Kong
Mainland China
USA
North America
Hong Kong
Mainland China
USA
North America
Hong Kong
Mainland China
USA
North America
Hong Kong
Mainland China
USA
North America
Hong Kong
Mainland China
USA
North America
Hong Kong
Mainland China
USA