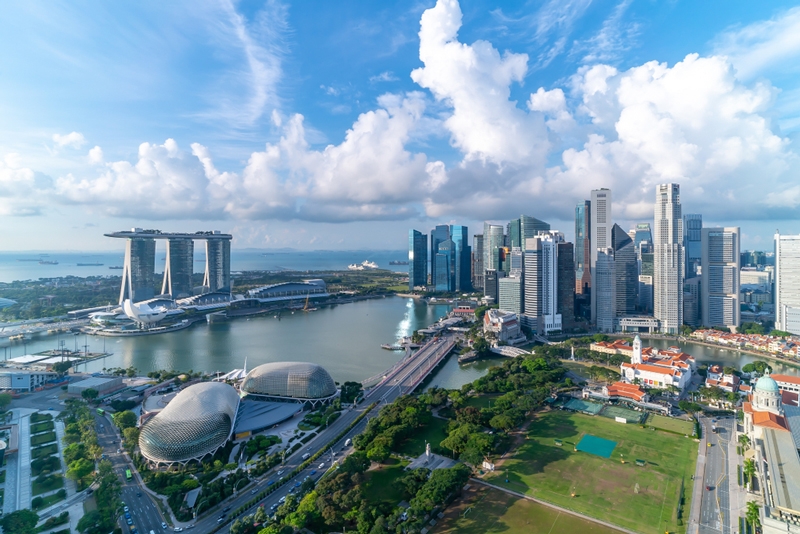 https://hkmb.hktdc.com/en/NjE4NzQzMTUz
SINGAPORE: UK Free Trade Agreement Now in Place
The country has signed a Free Trade Agreement (FTA) with the UK covering more than £17 billion (US$22.68 billion) of bilateral trade in goods and services. Essentially, the deal is intended to maintain the trading relationship the two nations enjoyed prior to the UK's departure from the EU. Broadly similar to the existing EU-Singapore deal, it is said to be the second-largest trade agreement Britain has signed with an Asia-Pacific nation.
Primarily, the agreement focuses on eliminating tariffs on the trade in goods, while providing mutual access to services and government procurement markets; and minimising non-tariff barriers in several key sectors, such as electronics, cars and vehicle parts, pharmaceutical products, medical devices and renewable energy generation. All such duties are scheduled to be removed by November 2024, the same timeline as proscribed in the EU-Singapore agreement.
Once in effect, the FTA will ensure there will be no tariffs on 84% of all Singaporean exports to the UK, including food products such as prawn dumplings and spicy crispy anchovies, which will remain tariff-free up to a combined quota of 350 tonnes per year. Correspondingly, the UK will retain duty-free access for its Singapore-destined exports, including iconic products such as Scotch whisky. The agreement also acts to facilitate the trade in financial services trade and investment between the countries, while delivering updated investment protection commitments and paving the way for negotiations on a UK-Singapore Digital Economy Agreement.
Singapore is the UK's biggest trade and investment partner in the ASEAN region, while the UK is one of Singapore's top three European trading partners and its primary European investment destination.
Southeast Asia
Singapore
Southeast Asia
Singapore
Southeast Asia
Singapore
Southeast Asia
Singapore
Southeast Asia
Western Europe
Singapore
United Kingdom
Southeast Asia
Western Europe
Singapore
United Kingdom
Southeast Asia
Western Europe
Singapore
United Kingdom
ASEAN
Southeast Asia
Western Europe
Singapore
United Kingdom
ASEAN
Southeast Asia
Western Europe
Singapore
United Kingdom