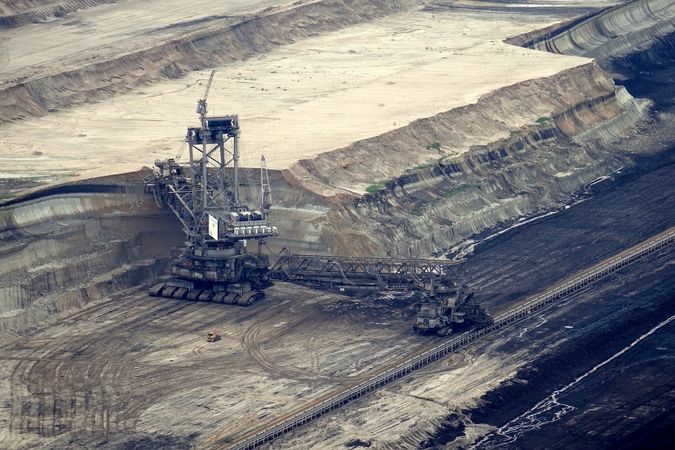 https://hkmb.hktdc.com/en/NjA1MDcxNzE0
Report Assesses Rare Earth-Related Issues under Consideration by Congress
The non-partisan Congressional Research Service recently issued a report on legislative changes being considered by Congress to enhance U.S. access to rare earth elements. The report notes that certain components and products containing REEs are used for defence applications, generating additional interest among U.S. legislators and policymakers in both political parties. REEs are used in components for catalysts for oil refineries and automobiles; permanent magnets in cell phones, wind turbines and electric vehicle motors; fibre optics for signal amplifiers and lasers; and lighting/displays for fluorescent lights and cell phone and computer display screens.
REEs include 15 elements within the lanthanoid group (lanthanum, cerium, praseodymium, neodymium, promethium, samarium, europium, gadolinium, terbium, dysprosium, holmium, erbium, thulium, ytterbium and lutetium) as well as yttrium and scandium. Prices vary greatly among REEs; for example in 2018 terbium oxide was priced at US$455 per kilogramme while lanthanum oxide was priced at just US$2 per kilogramme.
The report summarises congressional proposals for tax incentives, subsidised research and co-operative programmes. The United States produced 26,000 metric tonnes of rare earth oxides at California's Mountain Pass mine but due to a lack of domestic processing facilities all rare earth elements inputs used in U.S. manufacturing were imported in 2019. The United States has additional known REE deposits at Bokan Mountain, Alaska; Bear Lodge, Wyoming; Round Top, Texas; and Elk Creek, Nebraska, but none of these mines are currently operating. Private and federally funded research is seeking to lower REE extraction costs, since improved processes or technologies could make previously uneconomical REE deposits profitable.
Four bills under consideration during the 2019-2020 Congress would create tax incentives for firms investing in domestic REE extraction and consumption. The incentives would include 100 percent expensing (immediate tax deduction) for qualified property involved in extracting critical minerals and metals from deposits in the United States, a special allowance (100 percent depreciation deduction) for non-residential real property, and a 200 percent cost deduction for the purchase of critical minerals and metals extracted within the United States. Three bills would direct the U.S. Department of Defense to establish a grant programme to encourage the domestic development of critical minerals, and two other bills would create privately-funded, federally chartered, entities to mitigate costs associated with extracting REE from minerals found with radioactive elements.
Lowering the costs of extracting REEs from other minerals, mining waste and recycled products could also create viable REE sources in the United States, especially given the extensive U.S. coal resources and waste associated with coal mining. Two bills considered by Congress would authorise funds to research the extraction of REEs from coal and coal by-products, including a research programme at the National Energy Technology Laboratory in the coal producing state of West Virginia. Other research is seeking to extract REEs from components and products already containing them, and one bill would direct the U.S. Department of Energy to create a research programme on recycling REEs from energy storage systems.
Legislation introduced but not enacted into law during the 2019-2020 Congress will officially elapse at beginning of next year and would have to be re-introduced during the 2021-2022 Congress. Action on REEs may present a rare opportunity for the Biden administration to find common ground with Congress in the next year. 
Raw Materials
Raw Materials
Raw Materials
Raw Materials
Raw Materials
North America
USA
North America
USA
North America
USA
North America
USA
North America
USA