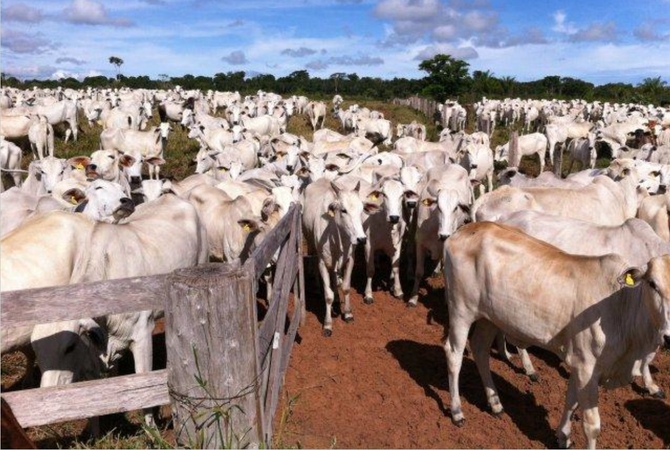 https://hkmb.hktdc.com/en/NTkxOTYyOTA2
The Greater Bay Area: Hitting the Sweet Spot
Since paramount leader Deng Xiaoping began the nation's opening up, in the world of business, Hong Kong has more often than not been described as "the gateway" to mainland China. While this has undoubtedly been the case for at least three decades, the situation is changing, not least in the shape of the Greater Bay Area (GBA) initiative – the outline plan of which was announced by the Central Government in Beijing in February 2019.
The plan aims to build a powerhouse in the country's southern region by enacting an ambitious vision, which will provide a degree of hitherto unseen economic, technological and logistical integration and connectivity across one of the most populous and digitally developed regions on the planet.
The Front Door
As a result, Brazilian businessman Abel Pereira believes it may be time to adapt that "gateway" description and begin to call Hong Kong the "front door" to the GBA. Pereira is the Chief Executive Officer of Red Wings & Ba Hong Lung Group (Red Wings), a global food and sugar producer and distributor with a rich and varied history of operating not only in China but also across the Asia-Pacific region. The company is an affiliate of Roper Foods USA and supplies all of China.
Explaining that the Hong Kong Special Administrative Region (SAR) is an extremely well-developed logistics centre, Pereira said: "Hong Kong is an ideal hub for my business and for my family. I love the city and I don't just mean as a financial centre but also as a distribution hub for my business and my clients, not only in mainland China but also in Malaysia, Indonesia and across the Asia-Pacific region.
"In fact, I see Hong Kong as the 'front door' to the GBA. It has the financial, logistical and geographical characteristics that make it deserving of that title."
Hong Kong is one of the world's freest economies with low and simple taxes, and no import duty on food and beverages with alcohol content lower than 30%. The city's excellent logistics and transportation infrastructure is a darling to international food suppliers, which profit from efficient and low-cost deliveries.
For example, the ever-rising demand for food – fresh and frozen – from mainland China and consumers in ASEAN countries has led to Guangdong operators partnering with Hong Kong and Macao logistics companies to enhance their import capacity of chilled / frozen products by upgrading their cold-chain logistics services. Many draw on the management experience of their Hong Kong partners, particularly in areas such as quality control and RFID/QR-based tracking and tracing solutions to enhance monitoring and inspection of cold-chain transportation in order to improve goods storage, transhipment and last-mile delivery.
Highest Quality
Red Wings employs more than 40 people in Hong Kong, where it has a substantial warehouse facility in the Kwai Chung district from which it ships products to customers across the city and beyond into Greater China and the wider Asia region.
Among those customers are bars, restaurants, hotels and supermarkets, which are supplied with a range of products from sugar – produced in Pereira's home country of Brazil as well as production facilities in Thailand, New Zealand and Australia – to chicken, beef, pork and breads in the family's plants in Brazil, all of the highest quality.
Pereira, who has been CEO of Red Wings since 1993, explained: "We use pure natural ingredients and strictly follow the procedures to ensure that we provide high-quality and safe food. Hong Kong is Asia's culinary capital and food-trading hub, with less than 5% of land zoned as agricultural and a high import dependency for food of some 95%. It's not only a cosmopolitan city and popular tourist destination [1] renowned for its diverse array of Chinese and western restaurants and cuisines that constantly requires quality food-and-beverage supplies, but also an ideal location to showcase new and exciting food-and-beverage concepts to both high-income locals and international tourists who enjoy gourmet food and the culture of service excellence."
Focusing on the GBA
But it's the GBA – a market of 70 million potential customers spanning two SARs (Hong Kong and Macao) and nine cities across the Pearl River Delta region with a combined GDP of US$1.6 trillion – that has been occupying the businessman for a long time now.
Pereira, whose production and distribution operation out of Hong Kong consists of four co-ordinated divisions, said the GBA as an entity was on the company's strategic radar as a target market long before the initiative crystallised in the outline plan announced by the Chinese government just a year ago. He explained: "Our main focus is the GBA, which Red Wings had been exploring long before it was called the GBA, with our business presence in Hong Kong for more than 10 years.
"There are good reasons for this. China is a truly massive market with a huge population, and in my view there are two strategies you can adopt when facing such a market. You can either go for mass production and aim to reach as many people in that market as possible, or you can adopt a more targeted approach.
"For me and Red Wings, we have decided to take the targeted approach because – like most Brazilian companies operating in the mainland China market – we simply don't have the production and distribution capacity, nor desire, to adopt the mass-market approach.
"The market for food in China is one of extremely high demand – thousands of times bigger than we have the capacity to supply. If Red Wings doesn't focus on a specific segment of that market – and here I'm talking about the GBA market – our business will go nowhere. Simply put, this is my strategy for GBA distribution."
About 70% of the company's sales of sugar already come from the GBA, a market Pereira expects to expand hugely in the coming years. He stressed that Red Wings was in a position to customise its products to meet customer needs and offer "proper prices" to create value for clients.
Rapidly Changing
Pereira advises businesses based in Hong Kong that are eyeing opportunities presented by the GBA to stay on their toes in terms of the pace of change and development across the Pearl River Delta. He said: "My main clients came from my work over many years in both the US and then for almost 25 years in China, where I first started in the city of Shanghai.
"Most of these clients in China – apart from some we had in the north of the country – were from what we now call the GBA. I see huge potential here not only for my products but also for huge growth in the overall consumer base in the southern China region.
"I can tell you that over my several years in Hong Kong I have seen things change massively. The Shenzhen I went to when I first started in Hong Kong is completely different from the Shenzhen I visit today – and I can assure you the Shenzhen you will see in five years' time will be totally different from the Shenzhen you see today."
---
[1] International and mainland China visitor arrivals predicted to grow to 100 million a year by 2023.
Food & Beverages
Food & Beverages
Food & Beverages
Food & Beverages
Food & Beverages
Food & Beverages
Central & South America
Mainland China
Hong Kong
Brazil
Hong Kong
Central & South America
Mainland China
Hong Kong
Brazil
Hong Kong
Hong Kong
Mainland China
Central & South America
Brazil
Hong Kong
Mainland China
Central & South America
Brazil
Hong Kong
Mainland China
Central & South America
Brazil
Hong Kong
Mainland China
Central & South America
Brazil