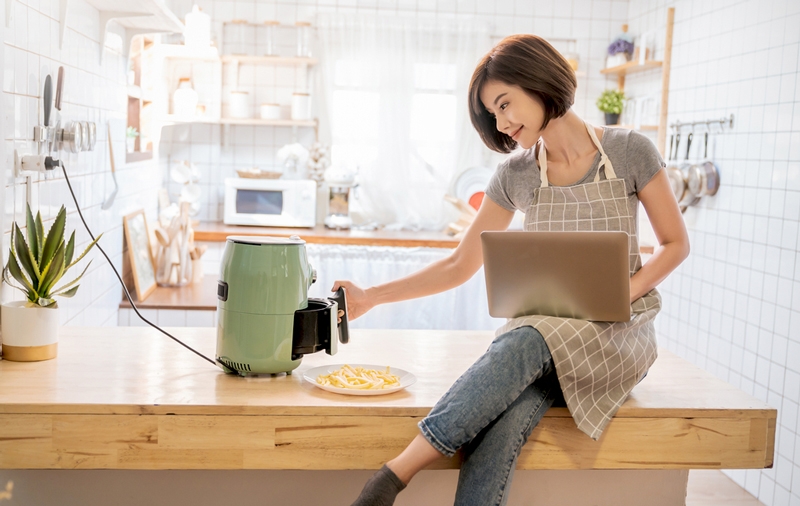 https://hkmb.hktdc.com/en/NTk1NTM1MzA5
Thai Consumers: The Move Toward Discretionary Consumption
The rise of the middle class is typically accompanied by an increase in disposable income and discretionary spending. In Thailand, middle-class consumers are young, urban, educated and connected. A recent HKTDC survey [1] found that this is accelerating the trend for expenditure to shift from spending on basics towards greater discretionary consumption.
Households incur two types of expenses – essential and discretionary. Essential expenses are those that keep the household running, such as money spent on rent, food, utilities, and transportation. Discretionary expenses - the money spent on items like leisure and entertainment, non-essential food and drink, skin care and cosmetics, and digital devices - are becoming increasingly prevalent in urban life in Thailand.
The growing migration from rural areas to cities is likely to lead to rising spending on electric appliances, home decorative items, and telecommunication devices and gadgets. Spending on necessities will still increase in absolute terms, as expenditure by the Thai middle class continues to expand in tandem with the economy but is likely to decline as a proportion of overall middle-class consumption.
Discretionary consumption can be characterised by the expression of one's character or lifestyle through the purchase of the latest products and trends, and personalised or customised items. In the survey, respondents generally agreed with the statements "I am interested in fashion trends and novelty items" and "I prefer unique, personalised items to standard products", giving them an average rating of 3.74 and 3.64 on a scale of 1 to 5 (see below). These attitudes are more prominent among those aged between 31 and 40.
Thai Middle-Class Consumer Lifestyle
| | |
| --- | --- |
| Descriptions | Average Rating |
| I believe in lifelong learning and self-improvement | 4.42 |
| I keep in touch with the latest digital technology trends | 4.29 |
| I am health-conscious | 4.22 |
| I am concerned about global warming and climate change | 4.14 |
| I always seek convenience and ways of saving time in my daily life | 4.05 |
| I value experiencing things more than owning goods | 3.92 |
| Travel, art and culture are important to me | 3.81 |
| I am interested in fashion trends and novelty items | 3.74 |
| I prefer unique, personalised items to standard products | 3.64 |
| I am more inclined to impulse buy than to make planned purchases | 3.04 |
Note: on a scale of 1-5, 1 denotes strongly disagree and 5 denotes strongly agree.
Source: HKTDC survey
Thai Middle-Class Consumer Lifestyle by Age Group
Descriptions

Average Rating

18-30

31-40

41-60

I am interested in fashion trends and novelty items

3.71

3.83

3.60

I prefer unique, personalised items to standard products

3.64

3.72

3.49
Note: on a scale of 1-5, 1 denotes strongly disagree and 5 denotes strongly agree.
Source: HKTDC survey
During the focus group discussions, respondents described their discretionary consumption behaviour. Commenting on the type of items they bought, one said: "I spend more on fashion, sportwear, cosmetics and skin care products. Compared to essential spending, these discretionary items give me the pleasure of anticipation. I always have something to look forward to.
"I am increasingly spending more on discretionary items and less on basic necessities. As my income increases, I can afford small luxury items such as clothes and footwear, home and lifestyle products and electronic gadgets. I am also more focused on the quality rather than just the price."
Some respondents have high aspirations and long-term plans. One explained: "I want to own a home, be able to save for my retirement, provide a college education for my children, have health security, and go on a family vacation at least once a year. I believe these are all achievable if I set my goals and work hard to achieve them."
Respondents indicated that as their discretionary consumption grows, they are increasingly seeking ways to express their individuality and reflect their self-image through what they buy and how they live. One respondent gave some detail on what items they buy to do that, saying: "I like to purchase products that reflect my own individual tastes ― uniquely designed items such as clothing, backpacks and tablet and phone covers are my favourite. I am looking for products that can help me express myself. It is luxury on the inside, not the outside, that counts. When making purchasing decisions, I usually ask myself whether the style fits me, whether it is a cool item to have, and whether the design is unique, rather than worrying about whether it is a big brand name."
One way to express individuality is to personalise the products you buy. This trend, known as "mass customisation," is becoming an important factor for brands looking to succeed. In order to attract customers, brands have to go the extra mile to give the customers what they want in a more personalised bespoke way. Customisation is helping companies differentiate themselves in an increasingly competitive marketplace.
Advances in software and design have made this easier and more feasible than before. Now the buyer can personalise the product colour, design, functionalities, and add-on features directly from an online store. However, the function of a business's website is to attract more customers by keeping them happy and satisfied. They should not make potential buyers overthink by giving them too many options. An ideal website should kindle the customer's curiosity and encourage them to design their own products without hindering their buying experience. A product seller should know where to draw the line.
One insight drawn from the focus groups is that, when it comes to discretionary consumption, a brand must have a story to tell in order to sell. As one respondent said: "Everyone wants to be a part of something. We like storytelling, it is just part of human nature. Stories are the pathway to triggering my imagination. When I become a participant in the brand's narrative, I have stronger emotional connections with that brand."
"In today's fast-paced and overly automated society, the human touch is increasingly scarce. If a brand can effectively tell its story, it makes me feel like I am not just buying a product or a service, I am joining a team or living a lifestyle."
In this environment, businesses can no longer afford to be faceless entities. To survive, businesses need to connect with their target prospects, pull at their heartstrings, and engage with them on a much deeper level than before.
---
[1] The HKTDC conducted a consumer survey and four focus groups in the cities of Bangkok and Chiang Mai in April-September 2020. A total of 1,004 Thai consumers aged between 18 and 60, with a monthly household income of THB30,000 (US$930) or above, responded to the survey. The participants in the focus groups, as well as fulfilling the same age and income requirements as the survey respondents, had to be internet and mobile phone users, and to have travelled abroad at least once in the past year.
ASEAN
Southeast Asia
Thailand