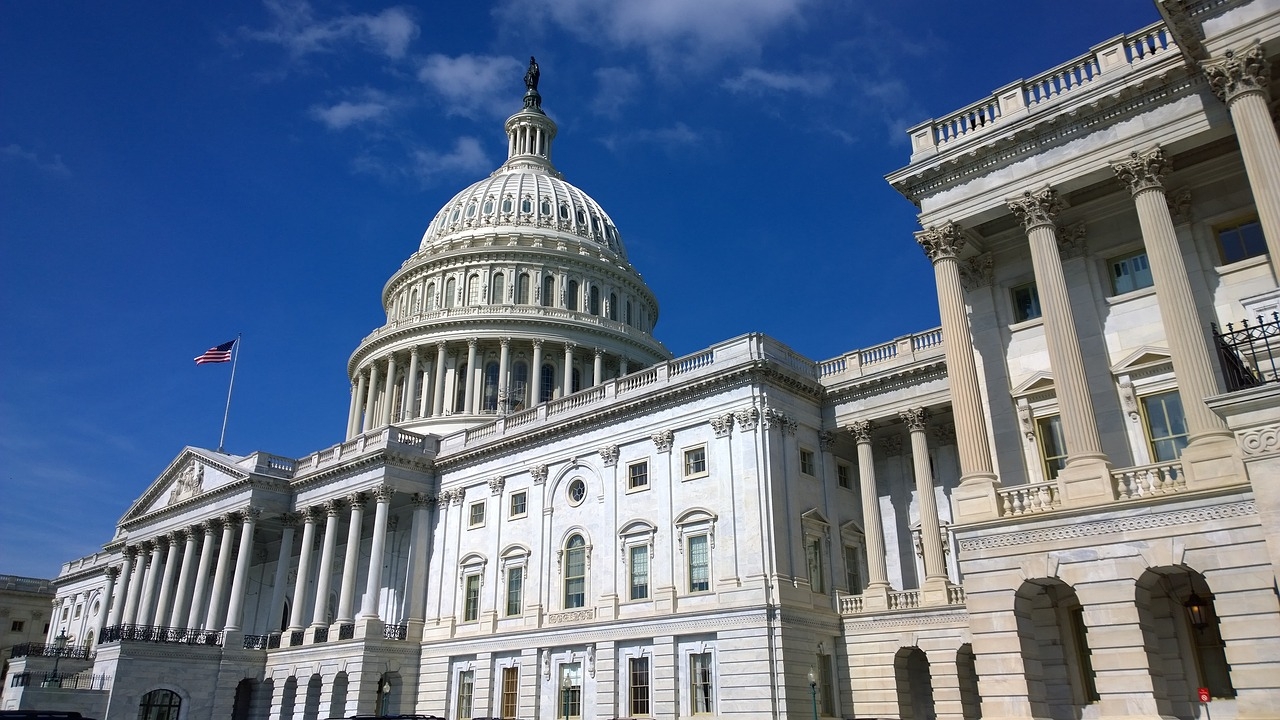 https://hkmb.hktdc.com/en/NTk1NDI5Njgw
Congressional Report Favours Increased U.S.-EU Co-operation to Deal with Mainland China
Senate Foreign Relations Committee Chairman James Risch (Republican-Idaho) on 18 November released a 124-page committee report setting forth concrete ideas for bi-lateral co-operation between the United States and the European Union regarding mainland China. Sen. Risch praised the long history of U.S. co-operation with its European allies, including through NATO, which he called "the most successful cultural and military alliance in the world." The report was released in a virtual meeting with EU and British parliamentarians representing their respective foreign affairs committees. 
The report's "concrete ideas for collaboration" focus on six areas: (1) fending off "malign political influence" attributed to the Chinese Communist Party; (2) protecting the integrity of international organisations, including the United Nations and the World Trade Organisation; (3) addressing anti-competitive trade and economic practices; (4) investing in future technologies and shaping how they are used; (5) confronting the security implications of One Belt, One Road investments in energy, transport and digital infrastructure; and (6) relationships with Africa and countries in the Indo-Pacific region. 
The report calls for increased efforts to overcome trade and technology policy differences between the United States and its European allies. It advocates for increased co-operation on export controls so that U.S. companies are not put at a disadvantage vis-à-vis their competitors in other advanced economies. It also suggests that Boeing and Airbus work together to "address the larger, emerging problem – a Commercial Aircraft Corporation of China replete with stolen technology and fully backed and financed by the Chinese government." Additionally, the report encourages the development of norms, standards and regulations on the development and application of new and emerging technologies to harness the combined technological prowess of advanced democracies.

In its discussion of the WTO, the report suggests that the United States and its European allies join together to advocate for the revocation of mainland China's developing country status and to work with others to reform WTO industrial subsidy rules. The report's only reference to the Trump administration's phase one economic and trade agreement with mainland China was a footnote to a paragraph referring to "little progress, even after repeated promises" in addressing anti-competitive regulations, policies and practices. 
The report calls on both sides of the Atlantic to work together "to present an increasingly united front" against mainland China's "ecosystem of anti-competitive economic and industrial policies." In his remarks, Risch highlighted the importance of co-operation as a means of protecting shared values and interests and urged legislators to "play a role in both bringing these issues to the forefront of transatlantic discussions, and tackling them together." Several press reports noted that Risch's approach resembles President-Elect Biden's call for a multi-lateral approach more than the "America First" strategy of President Trump.  
Democratic committee members have so far remained neutral on the report, not participating in its release but not publicly disavowing its contents either. With likely Republican control of the Senate for the next two years, this report may signal an area of co-operation between Congress and the Biden administration as well as between the United States and its European allies.  

EU
Mainland China
North America
USA
EU
Mainland China
North America
USA
EU
Mainland China
North America
USA
EU
Mainland China
North America
USA