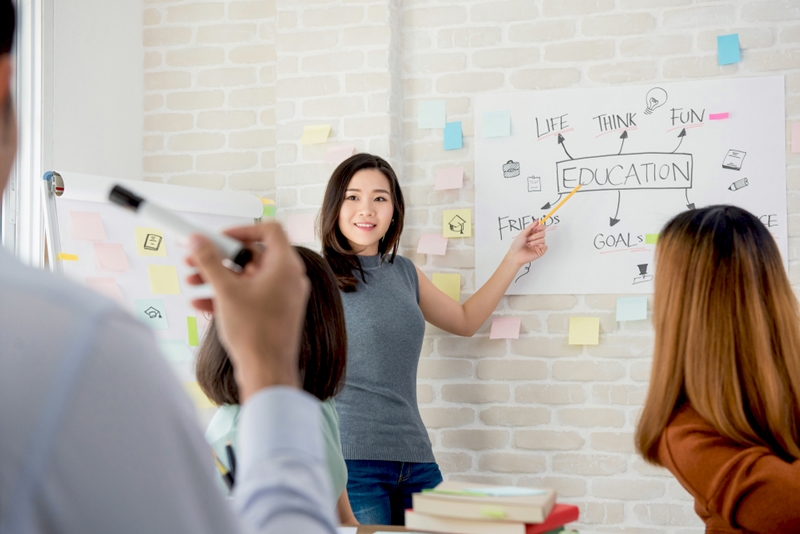 https://hkmb.hktdc.com/en/NTk0NzMzNTA2
Thai Consumers: Personal Growth and Self-improvement Aspirations
Thailand has seen strong economic growth over the past two decades, enabling a large part of its population to achieve middle-income status. A recent HKTDC consumer survey [1] has found a strong link between the vibrant and rapid growth of the Thai middle class and the aspiration of acquiring knowledge and achieving self-improvement.
A large number of respondents in the survey strongly agreed with the statement "I believe in lifelong learning and self-improvement", with an average rating of 4.42 on a scale of 1 to 5 (see below). All age groups gave the statement an average rating of more than 4, but those aged between 31 and 40 agreed with it the most, with a rating of 4.53.
Thai Middle-Class Consumer Lifestyle
| | |
| --- | --- |
| Descriptions | Average Rating |
| I believe in lifelong learning and self-improvement | 4.42 |
| I keep in touch with the latest digital technology trends | 4.29 |
| I am health-conscious | 4.22 |
| I am concerned about global warming and climate change | 4.14 |
| I always seek convenience and ways of saving time in my daily life | 4.05 |
| I value experiencing things more than owning goods | 3.92 |
| Travel, art and culture are important to me | 3.81 |
| I am interested in fashion trends and novelty items | 3.74 |
| I prefer unique, personalised items to standard products | 3.64 |
| I am more inclined to impulse buy than to make planned purchases | 3.04 |
Note: on a scale of 1-5, 1 denotes strongly disagree and 5 denotes strongly agree.
Source: HKTDC survey
Thai Middle-Class Consumer Lifestyle by Age Group
Descriptions

Average Rating

18-30

31-40

41-60

I believe in lifelong learning and self-improvement

4.31

4.53

4.43
Note: on a scale of 1-5, 1 denotes strongly disagree and 5 denotes strongly agree.
Source: HKTDC survey
Lifelong learning could be taken to mean the education offered by a formal educational institute, such as a school, university or corporate training. However, in the focus groups, respondents laid more emphasis on the importance of self-initiated education focused on personal development. One 25-year-old respondent said: "I have a natural curiosity and my education does not have to come from a classroom. In childhood, I learned to swim and to ride a bike. As an adult, I learn things like how to use a smartphone or speak a foreign language. For me, self-improvement refers to natural interests, curiosity, and motivations that lead me to learn new things. I learn for myself, not for someone else."
Another commented: "Self-improvement is one of the most important traits a person can possess. If we do not have that urge, we will never be able to get far and progress in our lives. I always find something new to learn in my daily routine just by talking with other people, browsing the Internet, or reading a book. I think lifelong learning is important for my personal and career development.
"My desire to learn did not end after I finished school. I regard learning as a lifelong journey. Taking up a new hobby, whether it is a foreign language, swimming, designing, painting, learning to play a musical instrument or taking up a new sport, will improve my quality of life and sense of self-worth. It makes me feel like I am bringing out a better version of myself."
During the pandemic, students have continued their education through online learning and via video calls with their teachers, especially in cities such as Bangkok and Chiang Mai. Many respondents have been using their time stuck at home to log on to the Internet and learn things like languages, cooking, music, art and design, and skills such as presentation, leadership, memory training and so on. Some respondents said they were amazed how many learning opportunities can be found online.
The respondents generally believe that opportunities to acquire new skills will yield benefits in their employment choices, career development, and social mobility. Even though career barriers can be caused by both internal reasons and external reasons, many of the focus group respondents consider a lack of work skills or abilities to be a major reason.
The focus group respondents suggested some key principles to improve learning courses. Firstly, they said people's experience should be brought into learning. Adults come to learning with a broad range of experience under their belts. They are workers, spouses, parents and have a wealth of knowledge based upon these personal experiences. Effective learning courses for adults should recognise, respect and capitalise on the knowledge they bring to the table, and include experience-based techniques such as cases studies, problem-solving games, and discussions.
Secondly, they want to find their own meaning in learning. Adult learners are far more likely to invest in an idea when they generate it themselves from their personal experience. Interactive learning tasks should capitalise on adult learners' desires to share what they know, validate their experiences, and acquire knowledge through practical activities.
Thirdly, they want to have fun during learning.  Adults have to deal with many obligations and duties in their professional lives, and do not want to face more stress after work. Inserting the "fun" element into learning can help reduce stress and anxiety. A more relaxed environment leads to more openness to learning.
Education is seen as an integral part of life. Whether pursuing personal interests and passions or chasing professional ambitions, the Thai middle class believes that lifelong learning can help them achieve personal fulfilment and satisfaction.
This aspiration for personal growth and self-improvement among Thai consumers not only suggests that there will be strong and sustainable demand for educational goods and services, but also that they increasingly prefer advertisements, promotions and marketing campaigns which can add knowledge and value to them.
---
[1] The HKTDC conducted a consumer survey and four focus groups in the cities of Bangkok and Chiang Mai in April-September 2020. A total of 1,004 Thai consumers aged between 18 and 60, with a monthly household income of THB30,000 (US$930) or above, responded to the survey. The participants in the focus groups, as well as fulfilling the same age and income requirements as the survey respondents, had to be internet and mobile phone users, and to have travelled abroad at least once in the past year.
Southeast Asia
ASEAN
Thailand