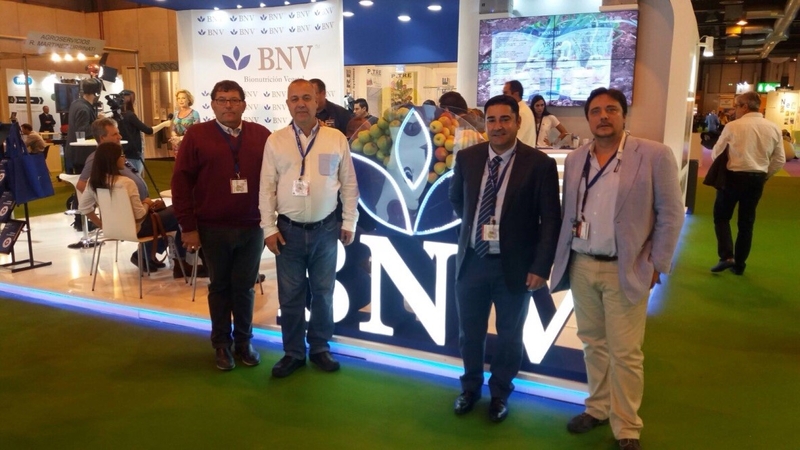 https://hkmb.hktdc.com/en/NTgyNjU2NTE2
The Greater Bay Area: Shaping a South American Boom
It is no secret that the ability to deliver world class financial and logistical support to business has been at the heart of Hong Kong's success over many decades.
Those strengths will also be crucial to the success of the Greater Bay Area (GBA) initiative which, through a process of economic, technological and logistical integration, aims to supercharge what is already one of the great economic powerhouses of the Chinese nation – the Pearl River Delta region (PRD).
It is almost exactly a year since the Central Government in Beijing announced its outline GBA plan, the intention of which is to transform a geographical area which covers both the Hong Kong and Macao Special Administrative Regions (SARs) and nine mainland cities.
Global Vision
The transformation of this region, with its massive market of 70 million consumers and a combined GDP of US$1.6 trillion, is part of a global vision connected to China's wider Belt and Road Initiative (BRI). The aim of this is to establish long-lasting economic ties not only to China's closest neighbours, but also in the wider global market.
South America is one region with which China hopes to forge stronger links. Many South American nations have been establishing closer ties with Beijing in recent years, while the connections between the region and China have also been underlined by the BRICS [1] partnership.
South America's largest economy Brazil is one of China's biggest global economic partners. With a population of nearly 210 million, it is the most lucrative consumer market in South America, boasting an aggregate retail sales value of US$420 billion in 2017. Between 2007 and 2017, the Brazilian retail market tripled in size, with an uninterrupted yearly growth rate of more than 12%, even showing strong resilience during the 2014-16 economic crisis.
Its consumer market aside, Brazil boasts the region's leading start-up ecosystem, with its business capital Sao Paulo being named the only city in Latin America with the potential to be designated as one of the world's top 30 start-up ecosystems in the next five years.. As testimony to this, Brazilian start-ups absorbed nearly 70% of Latin America's total US$4.2 billion private capital investment.
Many of these Brazilian start-ups have ambitions to grow beyond the local or even the regional market. At present, prime examples of Brazilian start-ups thriving abroad include such home-grown unicorns (start-ups valued at US$1 billion or more) as iFood (food delivery), 99 (Brazil's ride-hailing leader) and Nubank (Latin America's largest Fintech company). In this regard, ready market access to mainland China and / or other Asian markets, in addition to funding and financing options, can be the trump cards for Hong Kong investors looking to woo the best Brazilian start-ups.
Export Trade Focus
One Brazilian business which is looking forward to the successful rolling out of the GBA initiative is Mercosul International, which exports goods ranging from toys to agricultural equipment and machinery from China to South America, as well as to other parts of Asia and the world. The company, which has a base in Hong Kong, believes that China's plans for the GBA, along with the SAR's key role as a financial and logistical enabler, will be a significant factor in driving its business in the near future.
Mercosul has been active in Asia for more than 25 years now, focusing on the export trade. One longstanding arm of its operation is a factory in the mainland province of Shandong which makes agricultural machinery for export to Brazil and Argentina.
The company's CEO Mauricio Alvarenga points out that there is much more to the business than that, saying: "We buy products from almost every country in Asia, and export to South American and European markets. We have sources for a very diverse range of products, from furniture to toys, industrial machinery to electronic components and from household products to office equipment. Everything we export is based on and tailored to the customers' needs.
"As well as our factory making agricultural machinery in Shandong Province, we also have an office in Qingdao which deals with matters of certification and exportation so we can get the goods to South America – most notably to Brazil and Argentina."
It officially set up its first office in Hong Kong in 2000, to handle a growing business portfolio. Alvarenga believes that the city will be crucial to the success of the GBA initiative because of its expertise and decades-long experience in dealing with international markets. He also believes that Hong Kong can help introduce western products not only to the GBA and wider mainland market, but also across the Asia-Pacific region.
Political Issues
Despite having established a global trading network during its time in China and Hong Kong, Alvarenga says Mercosul is currently finding business less easy due to political instability in a number of South American countries. This is having an effect on business confidence and the willingness of customers to spend, even when they have the money to do so.
But Alvarenga is confident that Hong Kong's undoubted expertise in the areas of finance and logistics, coupled with the political will to bring the GBA vision about, can help turn things round on the demand side in South America in the months and years ahead.
Explaining why he is confident that being located in Hong Kong and the Guangdong region will help his company overcome the obstacles it currently faces, Alvarenga said: "Yes, it's true that in recent times we have found that while customers in Brazil and Argentina might have the money to spend, because of political and economic uncertainty they are unwilling to spend it. However, having been based in Hong Kong or many years now, we know that this city offers the kind of second-to-none financial and logistical support – not only in China but in Asia-Pacific too – that is required to conduct a successful exporting business.
"As far as Guangdong Province is concerned, for the sourcing of many products – especially toys and furniture – there really isn't anywhere else which can compete in terms of quality and price. I believe that if the GBA initiative is rolled out in the correct way and all the players play their part, it can be a major boost not only to my business but can help Hong Kong build on the years of success that it has built up as major international hub for facilitating economic growth and prosperity in Southern China."
---
[1] BRICS is the acronym for an association of five major emerging economies: Brazil, Russia, India, China and South Africa.

Central & South America
Mainland China
Hong Kong
Brazil
Hong Kong
Central & South America
Mainland China
Hong Kong
Brazil
Hong Kong
Hong Kong
Mainland China
Central & South America
Brazil
Hong Kong
Mainland China
Central & South America
Brazil
Hong Kong
Mainland China
Central & South America
Brazil
Hong Kong
Mainland China
Central & South America
Brazil