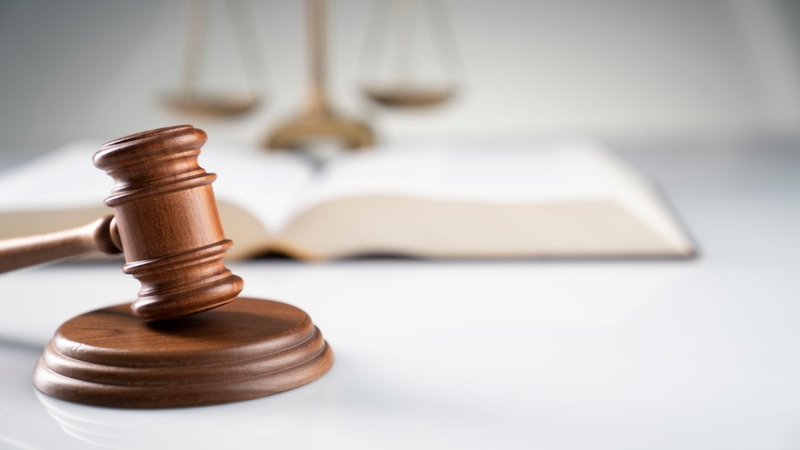 https://hkmb.hktdc.com/en/NTgxNzEzMjk1
Hong Kong's Future Development Direction: A Centre for Legal, Dispute Resolution and Other Professional Services
Hong Kong boasts a mature and diverse professional services sector. As a bridge that connects mainland enterprises with overseas markets, it plays an important role in promoting mainland products and services by virtue of its familiarity with the investment preferences and concerns of international investors as well as their preferred methods of business and presentation. Hong Kong could increase its cooperation with Macao by acting as a bridge or middleman between Guangdong-Hong Kong-Macao Greater Bay Area (GBA) businesses and the countries and territories with which Hong Kong and Macao have close relationships, particularly those along the Belt and Road routes. Together, they can act as a platform for GBA enterprises looking to "go out", helping them link up with other countries. They can also help foreign businesses which are interested in expanding their presence in the GBA to make the necessary contacts and close cross-border deals. With their more market-oriented and professional international image, both Hong Kong and Macao have an important role to play, building and maintaining relationships, and providing professional services.
Stepping up Mutual Recognition of Professional Qualifications
One of the most distinctive features of the GBA is the presence of three different sets of legal systems and regulatory mechanisms. This means the professional services sector, particularly in the legal field, has to deal with three different sets of certification mechanisms. Because there are territorial differences in the certification mechanisms, professionals can currently only practise in the territory in which their qualifications are recognised. Professional services firms, especially those involved in legal work, must refer business involving other territories to their counterparts in that territory. In general, services cannot be provided in one place by practitioners who have obtained their professional qualification elsewhere.
The construction sector and the tourism sector recently rolled out measures under the titles Facilitating Construction Professionals to Practise in Greater Bay Area and Implementation Measures for Hong Kong and Macao Tour Guides and Tour Escorts Practising in the Hengqin New Area of Zhuhai. These aim to create more employment opportunities in GBA cities for practitioners from Hong Kong and Macao.
In the survey1 on Hong Kong's role as the international business hub for the GBA, respondents identified Hong Kong's main advantages as its familiarity with domestic and overseas cultures and languages and its superior professional knowledge and experience. They suggested that Hong Kong should link up with other GBA cities to launch training courses with regional characteristics in the professional fields in which Hong Kong enjoys advantages, such as law, surveying, accounting and testing. Practitioners could be selected to attend these short-term training courses so that they could get a better understanding of the industry characteristics and rules in other localities. Having passed these courses, they would then be allowed to practise within specific areas of their professions across the GBA. This would help increase the mobility of professionals in the GBA, and deploy human resources more competitively in the professional fields concerned. Another proposal put forward was that Hong Kong and the mainland should step up the mutual recognition of professional licences. This would not only help the free flow of products within the GBA but would also help companies develop better collaboration. Hong Kong and other GBA cities could also consider designating a number of legal professional services organisations, whose services (such as notarisation of documents) would be mutually recognised across the different jurisdictions. This would help the legal sector strengthen mutual recognition and connectivity between the various localities.
Being the industry leader in professional services in the GBA, Hong Kong should be taking the initiative to promote the mutual recognition of qualifications while carrying out pilot reforms and formulating standards for traditional services and products. Hong Kong should also push for the improvement and customisation of existing product standards, particularly in the testing sector. This is especially important for innovative products or services that do not yet have international testing standards. It is hoped that, with the cooperation of the GBA governments concerned, the new standards could be promoted worldwide.
Strengthening the Role as International Arbitration Centre
Many international businesspeople in Asia who need to use an international arbitration centre prefer to use Hong Kong. Its global standing in this field is just behind London and Paris. It is the most suitable location for mainland enterprises in the GBA when it comes to handling disputes or conflicts involving foreign companies, as it is reputable and in the same league as international arbitration centres such as London and Singapore. Hong Kong should capitalise on this professional advantage and intensify publicity about its international arbitration and dispute resolution services in the development of the GBA or the Belt and Road Initiative. That would help to persuade more enterprises to choose Hong Kong's dispute resolution services. The city should also continue to build up its knowledge and professionalism in the sector.
Hong Kong could try to develop legal services for innovation and hi-tech industries and encourage its legal sector to seek cooperation with domestic and overseas hi-tech companies. Using its advantage in this field, Hong Kong could set up an integrated online-and-offline platform for arbitration and dispute resolution specifically for the hi-tech sector.
Promoting Free Flow of Data Type Information
One developmental challenge now facing overseas services enterprises entering the mainland market is ensuring compliance in data transmission and processing. At the moment, if a multinational on the mainland uses overseas data frequently, it has to set up a data centre both on the mainland and in Hong Kong, and the updating, maintenance and storage of data has to be carried out at the same time, adding to the operational burden. Hong Kong should talk to other GBA governments about launching a policy for the mutual recognition of data and information management to facilitate data flow. This will greatly increase the efficiency of cross-border enterprises in handling and managing data and will result in a better use of resources. Furthermore, Hong Kong should promote the smooth flow and sharing of data within the GBA by fighting for the cross-boundary usage of data on mainland market characteristics for research and analysis purposes. This way, Hong Kong's enterprises can get a better understanding of the mainland market and thus be able to offer better products, services and solutions.
IP Protection and Trading Platforms
With the upgrading and optimisation of the GBA's industrial structure, an increasing number of hi-tech enterprises have appeared on the horizon. This has led to an increase in the number of similar products being placed on the market, so much so that intellectual property (IP) protection has become an important consideration when scientific research is being adapted for commercial use. Furthermore, with GBA enterprises building closer ties with overseas institutions, the demand from these enterprises for IP protection is set to increase in the near future. With Hong Kong being a leading professional services hub with a large number of professionals who are very knowledgeable about overseas patent registration and IP protection, it is in a strong position to support mainland enterprises whose IP awareness is gradually increasing.
Hong Kong has the advantage of having a legal system which is widely accepted across the world and is aligned to international standards. Its laws are seen as effective in protecting the interests of all parties in a contract. Because of these factors, some respondents in the survey suggested that Hong Kong should attempt to reinforce its status as a platform for IP trading. GBA and overseas enterprises engaging in technology research and development, innovation and design should therefore be encouraged to use Hong Kong to carry out IP transactions with other international markets. Hong Kong should also help bring in overseas IP, which is as important as exporting technology achievements in the GBA to international markets.
Hong Kong should also continue to optimise and promote its IP protection system. In the area of patent applications, for example, start-ups could be granted patent priority right under an expedited process for a lower fee, so that they can use this priority right when applying for patents with other countries.
---
1 For the background information about this report, please refer to the appendix in Hong Kong as the International Business Hub for the Greater Bay Area (Executive Summary).
The Chinese version of the report is prepared by PricewaterhouseCoopers Advisory Services Limited. The English version of the report is translated by the Hong Kong Trade Development Council based on the Chinese version. Should there be any inconsistency or ambiguity between the English and Chinese versions, the Chinese version shall prevail.
PricewaterhouseCoopers Advisory Services Limited, other PwC Firms, its partners, employees and agents, accept no liability, whether as a result of breach of contract or tort (including negligence) in relation to the report (Chinese or English version), and will not accept any liability, obligation or legal responsibility for any loss or damage (including without limitation consequential loss or damage) however arising from or in connection with any use or misuse of or reliance on the report (Chinese or English version) by the readers. PwC Firms refer to any entity or partnership within the worldwide network of PricewaterhouseCoopers firms and entities ("PwC Firms"). Each of PwC Firms is a separate and independent legal entity.
Legal Services
Intellectual Property
Accounting Services
Quality Inspection and Testing
Legal Services
Intellectual Property
Accounting Services
Quality Inspection and Testing
Legal Services
Intellectual Property
Accounting Services
Quality Inspection and Testing
Legal Services
Intellectual Property
Accounting Services
Quality Inspection and Testing
Legal Services
Intellectual Property
Accounting Services
Quality Inspection and Testing
Legal Services
Intellectual Property
Accounting Services
Quality Inspection and Testing
Legal Services
Intellectual Property
Accounting Services
Quality Inspection and Testing
Hong Kong
Mainland China
Hong Kong
Macau
Hong Kong
Mainland China
Hong Kong
Macau
Hong Kong
Mainland China
Hong Kong
Macau
Hong Kong
Mainland China
Hong Kong
Macau
Hong Kong
Mainland China
Hong Kong
Macau
Hong Kong
Mainland China
Hong Kong
Macau
Hong Kong
Mainland China
Hong Kong
Macau