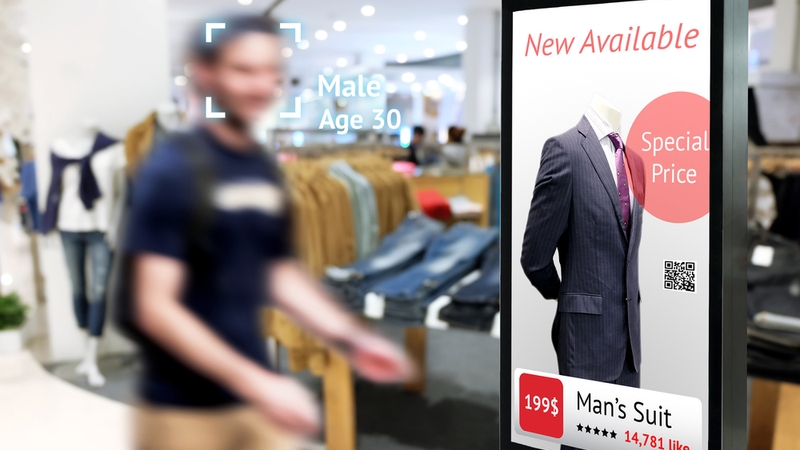 https://hkmb.hktdc.com/en/NTgxNTc2MjYz
Start-Up Hong Kong: Smarter Consumers Prove Boost to Inno-Tech Sector
Facial recognition technology was developed decades ago, yet its commercial application has only become widespread in recent years following the advances in digital imaging and artificial intelligence (AI) technology. In Hong Kong, there is a growing trend towards the application of facial recognition technology. A local start-up, Dayta AI, is making use of facial detection technology to analyse consumer characteristics and behaviours through AI application, in order to help their clients improve their marketing strategies. Patrick Tu, co-founder and CEO of Dayta AI, talked to HKTDC Research about his entrepreneurial experiences and the difficulties involved in AI development in Hong Kong. He called on the government and large businesses to take the lead in promoting public engagement in innovation and technology. He believes Hong Kong's slow progress in technological development can be attributed to a lack of trust from consumers. Building up mutual trust in the local market will therefore help to promote the development of innovation and technology in Hong Kong.
Incorporating AI Technology
Tu and his partners founded a tutorial centre during their college years, but soon realised that space and geographical constraints limited the long-term growth prospects of the tutoring business and so set about transforming their operation into online teaching. One of Tu's high school classmates helped them incorporate AI elements into their teaching business, a move that drew favourable attention from investors.
Tu and his team then set up Dayta AI in 2018, hoping to use their AI technology to explore other business opportunities. In the same year, they won a start-up competition organised by luxury goods group LVMH, and discovered that AI technology could be developed for the retail sector. Despite producing some preliminary ideas about the direction of Dayta AI's development, securing clients was initially difficult. Fortunately, they were admitted to the incubator programme of the Hong Kong Science Park where they received funding and media exposure. They gradually built up their reputation through participation in various activities organised by the Park, and their operation began to develop on the right track.
Helping Clients Improve Marketing Strategies
In early 2019, Dayta AI launched Cyclops, an AI software that enables real-time analysis of multiple sets of data such as store traffic conditions, customers' age and gender distribution, and consumer behaviours and sentiments. The users only need to make use of existing surveillance cameras for video footage acquisition and onward transmission to the AI system for analysis to generate the required data. No new installation of cameras, sensors or other devices is required. The data derived from the Cyclops analytics allow the operators to have a solid grasp of the key performance indicators of their retail outlets so that improvements can be made to their marketing strategies to boost turnover and increase operational efficiency. As well as retailers, Dayta AI's clientele includes large shopping malls, property developers and tutoring chains.
In recent years, the application of facial recognition technology has drawn increasing concern due to privacy fears. Tu pointed out that Cyclops uses facial detection technology which is in compliance with the privacy laws of many countries, including the EU's General Data Protection Regulation. While facial detection and facial recognition are classified as the same type of technology, they are different. Facial detection employs AI technology to detect facial features such as age, gender and expression without involving any identifiable personal information, whereas facial recognition uses biometric recognition technology to ascertain personal identity through analysis of related images. Tu complained that the similarities between the two have meant that their products have received a somewhat chilly reception from Hong Kong companies.
Government Urged to Step up AI Application
Tu said that in his experience, Hong Kong companies generally have to overcome several hurdles before they can use Dayta AI's products. Many overseas companies, in contrast, welcome the use of Dayta AI's technology. Because of this, Dayta AI is actively developing overseas markets, particularly in regions with rapid economic development such as Thailand. At present, about 10% of its business comes from overseas clients, and Tu said he hopes that his company will keep on increasing its market share overseas. As a Hong Kong start-up, however, he would very much like his company to serve the local market. Stressing how keen he is to see the Hong Kong government and large local companies take further moves towards adopting new technology, Tu said: "The government should take the lead in driving the application of innovation and technology, promoting public engagement in innovation and technology, and educating the local market on the benefits of technology adoption. Take the smart lamppost as an example. The general public basically lack a full understanding of its uses and functions, and they therefore express concerns over its capability to safeguard privacy."
Pointing to other immediate challenges faced by his company, Tu said that innovation and technology businesses like his need funding and resources, but support from the Hong Kong government is inadequate. For instance, financial subsidy mostly comes in the form of reimbursement involving complicated application procedures, and it generally takes more than six months for funds to be released. It is difficult for businesses to sustain their operations for a year without sufficient cash flow. Although the government does provide hardware facilities and software support such as laboratories, these are not what Dayta AI needs. In contrast, the government of Singapore provides vigorous support for the development of innovation and technology with more flexible funding approval processes, thus providing better development opportunities to local start-ups.
Tu explained that start-ups rely mainly on investors' contributions on top of funding from organisations such as the Science Park. Yet only a small number of local organisations provide a matching service between start-ups and investors. As a result, start-ups rarely have the chance to contact investors, and instead turn to personal social networks – an arrangement which comes with its own problems and limitations.
Overseas Market Expansion
Dayta AI has been adversely impacted by the Covid-19 pandemic. Fortunately, the government's Anti-epidemic Fund has provided short-term relief for its problems with funding. With its clients facing a steep drop in turnover, Dayta AI is maintaining close contact with them so that they can provide them with remote support. It is also making speedy installation and value-added services available to its clients.
Despite the pandemic, Tu is confident that the unique features of Dayta AI's products will allow them to explore further opportunities at shopping malls and in the retail sector. The international set-up of its team, with talent from India, South Korea, Taiwan and the US, also gives Dayta AI an edge in developing overseas markets. Tu said the company's product design had been completed, and it is ready to explore further market opportunities in South-east Asian countries such as Malaysia, Indonesia, the Philippines and Vietnam when the pandemic is over. However, the company is not yet considering moving into the developing markets of the Guangdong-Hong Kong-Macao Greater Bay Area (GBA). Tu explained that this is because their streaming technology is not supported on the mainland.
Technology
Technology
Technology
Technology
Technology
Technology
Technology
Technology
Technology
Technology
Hong Kong
Hong Kong
Hong Kong
Hong Kong
Hong Kong
Hong Kong
Hong Kong
Hong Kong
Hong Kong
Hong Kong
Hong Kong
Hong Kong
Hong Kong
Hong Kong
Hong Kong
Hong Kong
Hong Kong
Hong Kong
Hong Kong
Hong Kong
Hong Kong
Hong Kong
Hong Kong
Hong Kong