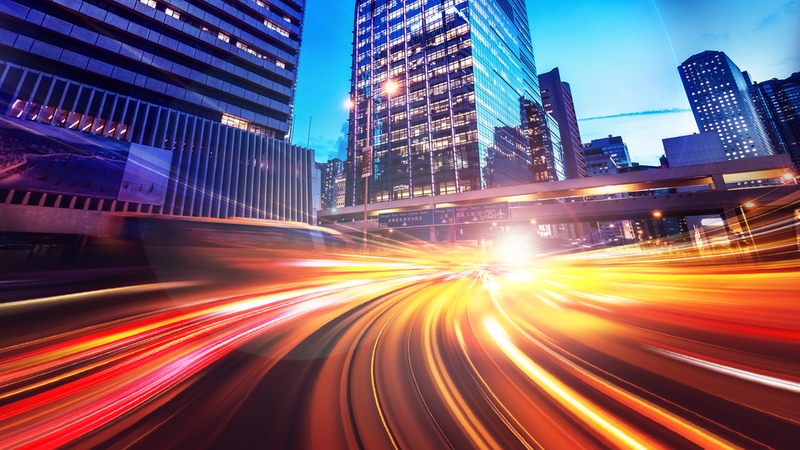 https://hkmb.hktdc.com/en/NTg5NTEzMTI4
GBA Connectivity Bolsters Hong Kong's Role as Belt and Road Financial Hub
The Outline Development Plan for the Guangdong-Hong Kong-Macao Greater Bay Area is perhaps the most important policy change for Hong Kong in recent years. Rose Kay, Head of Greater Bay Area, Standard Chartered, shared her view on the Plan, its implications for Hong Kong's role as an international banking centre and the opportunities it creates by playing to the SAR's strengths. Kay pointed out that in the course of building the Greater Bay Area (GBA) great progress has already been made in facilitating the flow of people, goods and capital. In her view, Hong Kong, as an international financial centre, can provide mainland enterprises with banking services – such as corporate treasury management, capital market financing and increased use of the renminbi on the international market in markets along the Belt and Road routes.
Global Business Network​​​​​​​​​​​​​​
Standard Chartered PLC is an international banking group established in London. The company entered the Chinese market over 160 years ago and is one of the longest-established foreign banks in China. The bank opened its first Chinese branch in Shanghai in 1858 and started business in Hong Kong in 1859.
At present, Standard Chartered Bank (Hong Kong) Limited is one of the three note-issuing banks in the SAR. Standard Chartered's business network covers the 60 most vibrant markets around the world and provides banking services to clients in a total of 145 markets. Currently, within the GBA region Standard Chartered has branches in Hong Kong, Macao, Shenzhen, Guangzhou, Zhuhai and Foshan.
An Opportunity Not to be Missed​​​​​​​

Kay pointed out that the GBA is one of China's most important national policies in recent years. With the strong support of the central government, this policy carries the same weight as the Belt and Road Initiative (BRI) and renminbi internationalisation.

In the course of building the GBA, great progress has already been made in connecting the flows of people, goods and capital within the area. Where people and goods flows are concerned, the determination of various local governments in propelling the development of the GBA is reflected by their efforts and inputs in infrastructure construction.
For instance, the Guangzhou-Shenzhen-Hong Kong High Speed Rail, Nansha Bridge and Shenzhen-Zhongshan Bridge are all large-scale strategic infrastructure projects. These projects play a significant role in connecting the entire GBA.
With regard to capital flow, in addition to launching the Shanghai-Hong Kong Stock Connect, Shenzhen-Hong Kong Connect and Bond Connect, the Guangdong and Hong Kong governments are now working together to launch the cross-boundary Wealth Management Connect scheme, which aims to enable residents in Hong Kong and the GBA to buy cross-boundary financial products. This scheme serves to boost expansion in the insurance and banking sectors.
Currently, economic growth in GBA cities has surpassed the national average. This, coupled with the driving force of the Outline Development Plan, forms the basis for Kay's optimism about GBA development . In her view, this policy can not only further propel the growth of the '9+2' cities, but can also serve as the engine driving the economy of neighbouring provinces. In light of this, the development of the GBA will create potentially huge opportunities for the financial sector.
On the future development direction of the GBA, Kay echoes the vision set out in the Outline Development Plan, which is to build the GBA into an innovation and technology research centre acting as China's Silicon Valley. She reckons that in this capacity the GBA will lead mainland cities to gather momentum to move towards digitisation and the 'new economy', which will then spread across the whole country.
In the past, the GBA was dominated by labour-intensive manufacturing enterprises, but nowadays a lot of these production activities have been relocated to Southeast Asia. Currently GBA industries are moving up the value chain towards high-end manufacturing. Kay said that this transformation process is generating more opportunities for Hong Kong's financial sector.
As the GBA covers Guangdong, Hong Kong and Macao, three different policy and legal systems co-exist in the area. While this could be seen as a problem, Kay believes that such diversity could in fact be an advantage. She said that as long as all three places give full play to their respective competitive advantages in a co-ordinated way to build a complete ecosystem, the GBA can achieve maximum synergy and turn these advantages into GBA advantages.
She added that for instance, technology and innovation companies can conduct technology R&D in Shenzhen or Hong Kong and carry out production in Dongguan. Also, Hong Kong can offer support in areas such as talent, financing, and professional services to complement mainland GBA cities and they can join hands in helping technology and innovation companies to realise commercialisation.
Strengthening the Position of Financial Centre
On the advantages of Hong Kong, Kay points out that in GBA development, Hong Kong should make use of its position as an international financial centre. She said that Hong Kong can play the roles of a centre for international financing, corporate treasury and asset management. International investors and private investment funds are interested in coming to the GBA to identify potential 'unicorns' to invest in. In light of this, Hong Kong should maintain its competitive edge in serving as the platform connecting international investors and potential companies, she added.
Kay also sees advantages in Hong Kong's market-led free economy, pointing out that as the mainland market is slowly opening up, it is believed that Hong Kong can help mainland GBA cities pursue transformation and familiarisation with the free market economy model so that they can gradually integrate with the international market.
Hong Kong also has world-renowned universities with strong scientific research abilities. Kay sees this as another advantage that the SAR can use to drive GBA development. She reckons Hong Kong's outstanding talents can work in mainland GBA cities, while Hong Kong's scientific research projects can achieve commercialisation in Shenzhen.
Hong Kong has a diversity of advanced professional service sectors. Serving as a bridge connecting mainland enterprises with foreign markets, Hong Kong plays an important role in promoting Chinese products and services. For example, mainland enterprises wishing to attract foreign investment usually get in touch with overseas investors through Hong Kong. In Kay's view, the perception of Hong Kong's professional sector overseas is a key driver of this intermediary role. She said that one of the most important reasons for this is that Hong Kong has established a sound reputation on the international market and local practitioners also have good knowledge about the investment preferences, concerns and practices of international investors.
Leveraging Hong Kong Advantages
Kay said that Hong Kong, as an international financial centre, can provide mainland enterprises with banking services in the BRI markets, including treasury management, capital market financing, and increased use of renminbi on the international market.
Capitalising on Hong Kong's advantages, as well as its own banking network, Standard Chartered is actively expanding business in the GBA and BRI markets. The bank has branches in 48 BRI countries and regions and has over 100 years history in 26 of these markets. Kay regards its coverage along the Belt and Road routes as the most extensive and efficient among international banks.
Kay is convinced that this widespread and well established network puts Standard Chartered in an advantageous position to expand in the GBA and BRI markets. She said that for mainland enterprises and Hong Kong companies investing in factories in BRI countries like Vietnam and Pakistan, the Standard Chartered branch operations in these countries, which are familiar with the local conditions, can help companies connect with their local staff who can provide one-stop services for clients, including account opening, lending services, and contacting local organisations. In this regard, one of the bank's business development focuses is to use the GBA as the engine to drive business in BRI countries and regions, Kay added.
The Preferred Bank of New Economy Companies
With regard to Standard Chartered's latest strategies, Kay revealed that the bank would leverage the advantages of Hong Kong's 'one country, two systems' framework to continue to advance renminbi internationalisation on multiple fronts. She said that the bank will actively help certain countries to use renminbi as their national reserve currency. Standard Chartered will also continue to promote the development of Shanghai-Hong Kong Connect, Shenzhen-Hong Kong Connect and Bond Connect, such as by assisting overseas companies or institutions in buying mainland securities or bonds. The bank will also recruit more professional customer relations managers in the GBA to better serve 'new economy' companies.
Promoting GBA Financial Connectivity
Currently, various local governments and regulatory bodies are lending strong support to the development of the financial sectors in the GBA. They have also been keeping in close contact with industry players, seeking their views, and improving financial reforms as well as related policies and regulations. As a leading industry player, Standard Chartered is actively involved in these initiatives.
In Hong Kong, the Infrastructure Financing Facilitation Office (IFFO) set up by the Hong Kong Monetary Authority has been working with industry players in exploring more investment opportunities in BRI markets. However, since the policies concerned involve multiple levels and are thus complicated in nature, detailed measures are still being explored.
Kay is convinced that financial sector input can help improve the regulatory framework, and so drive GBA development. She said that Standard Chartered and other industry players will continue to share ideas and convey the views of clients on the relevant policies and measures in order to achieve more breakthroughs. In the banking sector, industry players and regulatory bodies are now jointly looking into several measures aimed at strengthening connectivity across the financial sectors in the GBA.
The first key measure under consideration is strengthening the facilitation of cross-boundary account opening. Kay explained that currently, for Hong Kong and Macao residents wishing to open a mainland bank account, they have to go in person to the mainland to have an account opened there with a bank in general. It is the hope of the banking sector that such formalities and document verification processes can be streamlined, and that action can be taken to streamline cross-boundary account opening so as to provide greater convenience for citizens in both places.
Kay also hopes that biometrics authentication technologies, such as fingerprint, voice and face recognition, can be used to simplify cross-boundary account opening procedures for GBA residents. These technologies allow local branches to conduct remote verification and validation of applicants' identity, making cross-boundary account opening faster and easier.
The second measure is the acceleration of launching cross-boundary Wealth Management Connect and allow a broader scope of products involved. Kay said that given the existing foreign exchange management regime, the banking sector hopes that the authorities will gradually and appropriately ease the relevant requirements. For example, certain low-risk wealth management products could be relaxed first.
At present, banks in the mainland, Hong Kong and Macao are not allowed to market their products or provide customer service across the boundary. In Kay's view, the regulatory bodies concerned could consider allowing the 70 million-plus population in the GBA to have access to the wealth management products market in Hong Kong and Macao on a pilot basis.
This move can pave the way for mainlanders to enter the international investment market through Hong Kong and Macao, while at the same time making it possible for Hong Kong and Macao residents to invest in mainland wealth management products.
Lastly, the certification of green bonds is currently subject to different standards in mainland GBA cities, Hong Kong and Macao. Kay said that she hopes the regulatory bodies in these places can join efforts in formulating a unified set of standards so that green bonds can be certified across the board, which will in turn facilitate the free movement of green bonds within the region.
Company interview conducted by PricewaterhouseCoopers Advisory Services Limited
---
Note 1: The opinions and views expressed are those of the interviewees and do not necessarily reflect the views of HKTDC or PwC. HKTDC or PwC shall in no way be responsible for the accuracy, completeness or timeliness of the information provided by them, and for any loss associated with the use of such information.
Note 2: This English version of the case study is translated by HKTDC based on the Traditional Chinese version prepared by PricewaterhouseCoopers Advisory Services Limited. Should there be any inconsistency or ambiguity between this English version and the Traditional Chinese version, the Traditional Chinese version shall prevail. PricewaterhouseCoopers Advisory Services Limited will not have or accept any liability, obligation or responsibility whatsoever for any loss, destruction or damage (including without limitation consequential loss, destruction or damage) however arising from or in respect of any use or misuse of or reliance on the English version of this case study.
Finance & Investment
Finance & Investment
Finance & Investment
Finance & Investment
Hong Kong
Mainland China
Hong Kong
Macau
Hong Kong
Mainland China
Hong Kong
Macau
Hong Kong
Mainland China
Hong Kong
Macau
Hong Kong
Mainland China
Hong Kong
Macau