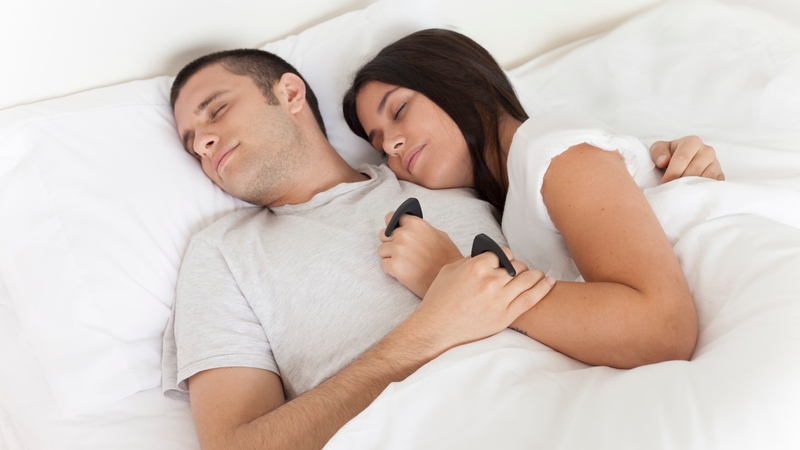 https://hkmb.hktdc.com/en/NTcxMjAyODgx
Start-Up Hong Kong: "Made in Hong Kong" Helps Instill Consumer Trust
With people today living longer, the demand for medical and healthcare products is rocketing, and the prospects for the industry are growing even brighter in the wake of the Covid-19 outbreak, as consumers attach greater importance to their health. Belun Technology Co Ltd (Beluntech), a medical device supplier founded in 2016 by two young local researchers, focuses on developing medical devices and artificial intelligence (AI) systems for monitoring various chronic diseases. Its Chief Executive Officer Lydia Leung talked to HKTDC Research about why the company insisted on establishing its production line in Hong Kong, and about how the coronavirus pandemic has brought about new opportunities. She also discussed the Guangdong-Hong Kong-Macao Greater Bay Area (GBA), which she hopes will lead to increasing alignment in medical device regulations between the mainland and Hong Kong, which will in turn boost the development of the Hong Kong medical market.
Made in Hong Kong
Belun® Ring, Beluntech's flagship product, is a device for monitoring sleep health. When users wear the ring on a finger while asleep, the device collects all kinds of health data, including the user's blood oxygen saturation level and pulse rate. Through AI cloud computing technology, a full report on the user's sleep health can be compiled for diagnosis by a doctor and used to treat sleep disorders such as apnea and insomnia. Belun® Ring is currently the only medical-grade ring device on the market which is approved by the US's Food and Drug Administration (FDA). Beluntech has obtained ISO 13485 certification for quality management systems for medical devices, and has more than 20 pending patent applications in different markets.
Belun® Ring is made in Hong Kong, which is one of its major selling points. Leung recalled meeting overseas clients at an exhibition who were particularly concerned with where medical devices were manufactured and specifically demanded products made in Hong Kong. She realised that the label "Made in Hong Kong" was effectively an assurance of quality and that clients were willing to pay a premium to buy Hong Kong-made products. Because of this, Beluntech was determined to build its production line in Hong Kong despite the high production costs involved.
Effect of Covid-19
Looking back over the past few years, Leung pinpointed two important milestones in Beluntech's development. In 2018, the company obtained FDA approval which paved the way for its products to make an entry into the medical device market. Then last year, Beluntech achieved a breakthrough in AI computing that enhanced the precision of its products and greatly increased the confidence of medical professionals in its products.
This year, with the onset of Covid-19, a number of US clients who wanted to use Belun® Ring to monitor the health conditions of coronavirus patients approached the company. Beluntech successfully developed and built a system for this purpose. The Hong Kong government was also eagerly seeking coronavirus treatment solutions, and through the Office of the Government Chief Information Officer (OGCIO), the company made contact with the Hospital Authority (HA). The HA has conducted trials using Belun® Ring for tele-monitoring, and there are now plans that in the event of an acute shortage of hospital beds due to a massive surge in coronavirus cases, hospitals will be able to make use of Beluntech's system to monitor the conditions of patients isolating at home. The pandemic has prompted people to reconsider the importance of distance health monitoring and the development of intelligent hospitals. It is believed that the market will be devoting more resources to these two areas.
Currently, Beluntech's clients are mainly clinics, hospitals, insurance companies, healthcare centres and other commercial organisations. The company is making preparations to enter the Taiwan market, with plans to set up an office there to conduct sales and R&D. Describing Beluntech's hopes to expand to the US, European and South-east Asian markets in the future, Leung said: "We have an expert team well-versed in the relevant regulations in Hong Kong and countries around the world. This is definitely our competitive edge." However, in a business environment coloured by China-US trade frictions, Leung admitted that the company's growth hinges very much on whether Hong Kong can maintain its position in the international market.
Biotech R&D ​​​​​​​

Beluntech is still in its early growth stage and still has to do a great deal of preliminary work before making a foray into the medical market - developing product prototypes, establishing back-end connections with pharmaceuticals manufacturers and insurance companies, and publishing medical papers in order to win the confidence and approval of the medical field. Leung pointed out that the development cycle of biotech start-ups usually lasts about five to 10 years. The biggest hurdle to growth in that cycle is usually a shortage of funds in the seeding stage. Fortunately, Beluntech managed to raise seed funding successfully through friends and overseas networks.
During its seeding stage, Beluntech did not apply for any government funding as it was wary that the process of acquiring the funds would take too long. Many start-ups with limited resources have inevitably been put off by the complicated application procedures involved. Commenting on the time it takes to secure government funding, Leung joked: "By the time government funding is granted, the technology in question is no longer innovative! This does indeed stifle the development of start-ups."
The only government funding programme Beluntech has applied for is the STEM Internship Scheme under the Innovation and Technology Fund. The scheme is designed to help innovation and technology (I&T) companies employ interns. Because the launch of the scheme this year coincided with the pandemic, however, it's still to be seen how effective it will prove to be.
Currently, medical institutions in Hong Kong tend not to use I&T products which have been developed locally, which explains why the medical technology industry is still at an early stage in Hong Kong's start-up ecosystem. Leung noted that many Hong Kong companies are willing to use new technologies, but because of a lack of confidence, their managers tend to use leading brands so that they aren't held totally responsible in the event of something going wrong. Leung hopes that the government will introduce more long-term policies to propel full-scale development of the I&T ecosystem, pointing out that the Hong Kong government could learn from its Singaporean counterpart, which has built a diverse entrepreneurship culture and created an environment conducive to risk-taking. Leung added that the medical field in Hong Kong is facing a dire shortage of talent, making it difficult for biotech start-ups to seek professional opinions locally. Employing talent from overseas is an option but it incurs high salary and housing allowance costs, expenses that start-ups can't possibly afford. This explains why up to now Beluntech has only employed one overseas member of staff.
Beluntech has been given support all along by the Hong Kong Science Park and the Hong Kong Trade Development Council (HKTDC). The four-year Incu-Bio Programme launched by Science Park provides the company with a well-equipped business venue and marketing support, helps it connect with potential investors, clients and the media, and offers match funding. HKTDC has been helping Beluntech develop overseas markets and providing it with opportunities to gain exposure in the local media and through participation in overseas trade fairs. The Chinese University of Hong Kong (CUHK) is another organisation supporting Beluntech, helping the company acquire clinical data. Leung noted that senior CUHK executives had put her in contact with professors in the Faculty of Medicine, who offered valuable advice to the company on clinical trials.
Greater Regulatory Convergence
To Hong Kong's biotech sector, the GBA is a huge market. Under the plans announced by the central government last year, designated Hong Kong-backed medical institutions in mainland GBA cities are allowed to use drugs and general medical devices registered in Hong Kong. Leung commented that this is good news for medical start-ups in Hong Kong because it usually takes a long time for medical devices to obtain certification in the mainland.
However, before such products can enter the mainland market, many challenges still have to be overcome, such as differences in work flows, rules and regulations, and culture. The mainland's medical and healthcare market is very different from that of Hong Kong, with a huge government-led medical system dominated by public hospitals, and private hospitals and clinics in the minority. Hong Kong companies need to devote a great deal of resources into trying to gain an understanding of the mainland market environment and cope with its policies. Beluntech cannot currently afford to do this and so has no plans yet for expanding its business into the GBA.
Nevertheless, Leung believes that Hong Kong's medical market will stand to benefit from the developments in synergy in the GBA. Because mainlanders' demand for medical services is immense and they have confidence in Hong Kong's medical system, many of them have for years been coming to Hong Kong to use private medical services. Leung thinks that the SAR government should try to replicate the Hong Kong medical system in the mainland using the GBA as a test bed. Attempts could be made to integrate the work flows in the two places, beginning with the relevant rules and regulations. Although Hong Kong does not currently have any specific rules in place governing the supply of medical devices in the local market, the government has been working on building a regulatory framework. The Hong Kong Medical and Healthcare Device Industries Association (HKMHDIA) has lobbied the Hong Kong government to negotiate with the GBA on integrating the relevant rules and regulations of the two places so that any future medical device regulations can apply to both the mainland and Hong Kong. Once this becomes a reality, it is likely to attract a great number of overseas medical technology companies interested in the GBA market to Hong Kong, so that they can establish a foothold here. This will create a fresh round of opportunities for the Hong Kong medical industry.
Medical Supplies & Medicine
Medical Supplies & Medicine
Health & Beauty
Medical Supplies & Medicine
Technology
Health & Beauty
Medical Supplies & Medicine
Technology
Health & Beauty
Medical Supplies & Medicine
Technology
Health & Beauty
Medical Supplies & Medicine
Technology
Health & Beauty
Medical Supplies & Medicine
Technology
Health & Beauty
Medical Supplies & Medicine
Technology
Health & Beauty
Medical Supplies & Medicine
Technology
Health & Beauty
Medical Supplies & Medicine
Technology
Health & Beauty
Medical Supplies & Medicine
Technology
Health & Beauty
Medical Supplies & Medicine
Technology
Health & Beauty
Medical Supplies & Medicine
Technology
Hong Kong
Hong Kong
Hong Kong
Hong Kong
Hong Kong
Hong Kong
Hong Kong
Hong Kong
Hong Kong
Hong Kong
Hong Kong
Hong Kong
Hong Kong
Hong Kong
Hong Kong
Hong Kong
Hong Kong
Hong Kong
Hong Kong
Hong Kong
Hong Kong
Hong Kong
Hong Kong
Hong Kong
Hong Kong
Hong Kong