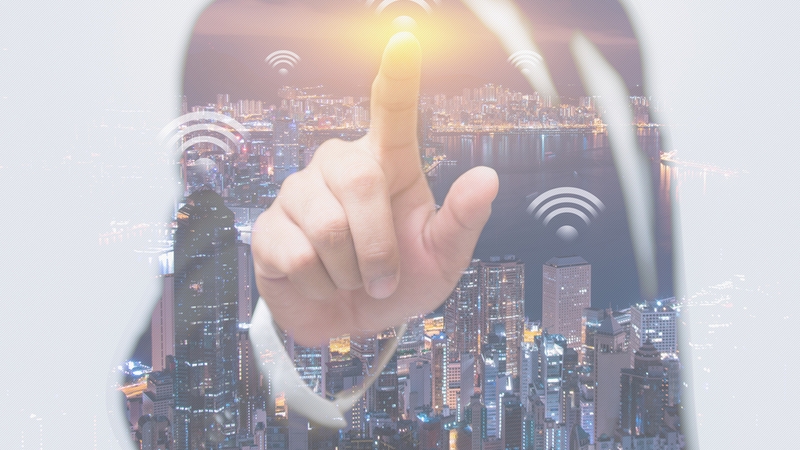 https://hkmb.hktdc.com/en/NTcwNTMxOTA3
SWOT Analysis of Hong Kong as an International Business Hub: An Innovation and Technology Interchange
Hong Kong's standing in the IMD World Digital Competitiveness Ranking 2019 of 63 countries and regions around the world has risen from 11th in 2018 to 8th in 2019. According to the study, Hong Kong's performance in the areas of "technology" and "future readiness" has markedly improved compared to other economies. The city's achievement in the area of "technical facilities" is particularly outstanding, with the third fastest internet bandwidth speed in the world. In the area of "business agility", Hong Kong has moved up from 26th to 8th. However, Hong Kong's ranking in the area of "knowledge" (especially in total expenditure on R&D and total public expenditure on education) has declined.
Although Hong Kong's global ranking in innovation and technology (I&T) has improved overall, a study1 conducted recently by PricewaterhouseCoopers Advisory Services Limited (PwC) found that few enterprises in the Guangdong-Hong Kong-Macao Greater Bay Area (GBA) have used or are using Hong Kong's I&T services. Only 27% of respondents in the survey said that they have used such services in the last two years or are using such services now. The services that the respondents use or have used most frequently are computing services (14%) and telecommunication services (14%), while only 7% have used technology solution services. During the in-depth interviews, respondents indicated that while Hong Kong performs very well in infrastructure and financial, legal and professional services, the development of its I&T sector has been less impressive and lags behind other GBA cities. Although the well-established Cyberport and Hong Kong Science Park have helped boost Hong Kong's I&T ecology, other kinds of support are somewhat limited. The Hong Kong government has made insufficient efforts to develop I&T, which affects the business sector's investment in this area. The consequence of this is that the development of I&T in Hong Kong has fallen behind.
Respondents were asked to rate Hong Kong's I&T services for accessibility, quality and efficiency. As can be seen in Figure 2, they gave their highest overall rating of 11.6 (out of 15) to the city's telecommunication services, followed by start-up support and commercialisation services (11.0). They were particularly impressed by the accessibility of both these sets of services, rating it 4 or above (out of 5).
During the in-depth interviews, respondents said they thought that Hong Kong's universities and technological research institutes are keen to conduct academic research, but lack the motivation to commercialise their research output or put it to use by society. Even when it is successfully commercialised, the resulting products are often made available only in the local market, making mass production difficult. The Hong Kong government's support for I&T focuses primarily on academic research and infrastructure construction. Hong Kong universities win top global academic rankings and have their research papers highly cited, but businesses get relatively little support from the government when it comes to technology innovation. One respondent said that Hong Kong has failed to grasp opportunities to sharpen its competitive edge by turning basic research into products for sale in the market. Conversely, technology enterprises on the mainland are given excellent support, which has led to the development of the mainland's I&T sector on a massive scale.
If Hong Kong is to enhance its status as an international business hub, a crucial factor will be whether the city can preserve the advantages of its traditional industries while catching up on I&T development. One respondent pointed to the Hong Kong-Shenzhen Innovation and Technology Park in the Lok Ma Chau Loop, saying that it presents a golden opportunity for Hong Kong to cooperate with the mainland on technology development. Technology enterprises stationed in the Park can harness the strengths of both Hong Kong and Shenzhen, in areas such as supply chains, production capacity and R&D talent, to venture into the mainland market. Through schemes jointly funded by the mainland and Hong Kong, Hong Kong's tertiary education institutions and research organisations can also obtain financial support directly from the central authorities and step up technological research collaboration with different provinces on the mainland.
The ratings given to Hong Kong's I&T services are lower than those given to other key services in the city. This suggests that Hong Kong's current innovation ecology fails to cater to start-ups' needs. The statement that respondents most strongly assented with was "there are sufficient capital-raising channels and opportunities for start-ups in Hong Kong" (see Figure 3), but only 46% of the respondents agreed or strongly agreed with it (rating of 3.4 out of 5). The ratings given to all the other statements in the survey reflect the reservations that respondents seem to have about them. These statements include "development of R&D infrastructure and initiatives (e.g. Hong Kong Science Park, Cyberport, I&T park in the Lok Ma Chau Loop) will boost the growth of emerging technology in Hong Kong", "Hong Kong's I&T ecosystem is attractive for entrepreneurs and talents from mainland/overseas", "Hong Kong has good opportunities for commercialisation of technological achievements for start-ups" and "government initiatives and funding schemes are accessible for R&D activities, start-ups or SMEs in I&T". These findings are consistent with feedback from respondents at the in-depth interviews, which suggested that the Hong Kong government is seen as having provided insufficient incentives to stimulate the development of emerging businesses. In contrast to the many I&T companies on the mainland, Hong Kong's technology service providers lack competitiveness. This has been made worse by the under-development of Hong Kong's I&T ecology, resulting in the overall sluggish growth of the city's I&T sector.
Respondents in the in-depth interviews also complained that Hong Kong offers only limited support for incubators and accelerators to help start-ups, failing to meet the business development needs of tens of thousands of start-ups in the GBA. When it comes to government funding, vetting procedures are stringent and time-consuming and funds are only available in the form of cash reimbursement. It is not easy for start-ups and SMEs to obtain funds from government incentives and funding schemes. While Hong Kong may have top-notch research institutes and first-class talents, the lack of actual experience of how businesses operate means that it is hard for them to convert academic knowledge into products with commercial value. As a result, the supply of talent in Hong Kong is trailing behind other cities.
When it comes to the development of fintech, plenty of fintech start-ups have raised funds in Hong Kong. Between 2014 and 2018, a total of US$1.1 billion2 (HK$8.58 billion) was raised by fintech companies in Hong Kong, surpassing the totals of its neighbours by wide margins. However, one respondent noted that Hong Kong itself has nurtured only a handful of unicorns. The hi-tech sector on the mainland, however, has reported impressive growth, grooming many leading I&T firms. Hong Kong may have an open and fair business environment, but it must work harder to seize opportunities to nurture emerging technology giants. Furthermore, the conservative attitude of leading traditional enterprises towards introducing innovation also needs to be looked at.
Despite the challenges in promoting I&T in Hong Kong, prospects remain promising. According to the latest survey of InvestHK, the number of Hong Kong start-ups has risen 18% year-on-year to 2,625 in 2018. Over one-third of them come from places like the UK, US and mainland China. Going forward, it is important for the relevant organisations to step up targeted assistance to incubators and accelerators for start-ups. Given the city's cluster of local and overseas investors, the guidance and favourable environment provided for business by institutions like the Hong Kong Science Park and Cyberport, the city's attractiveness for many mainland and overseas private equity and venture capital funds, and the first-rate talent on offer from the city's universities, Hong Kong can still be confident of becoming a preferred location for entrepreneurs looking to launch a business.
---
1 For the background information about this report, please refer to the appendix in Hong Kong as the International Business Hub for the Greater Bay Area (Executive Summary).
2 Source: Paper on "Development of financial technologies", LC Paper No. CB(1)760/18-19(04), of the Financial Affairs Panel of the Legislative Council
The Chinese version of the report is prepared by PricewaterhouseCoopers Advisory Services Limited. The English version of the report is translated by the Hong Kong Trade Development Council based on the Chinese version. Should there be any inconsistency or ambiguity between the English and Chinese versions, the Chinese version shall prevail.
PricewaterhouseCoopers Advisory Services Limited, other PwC Firms, its partners, employees and agents, accept no liability, whether as a result of breach of contract or tort (including negligence) in relation to the report (Chinese or English version), and will not accept any liability, obligation or legal responsibility for any loss or damage (including without limitation consequential loss or damage) however arising from or in connection with any use or misuse of or reliance on the report (Chinese or English version) by the readers. PwC Firms refer to any entity or partnership within the worldwide network of PricewaterhouseCoopers firms and entities ("PwC Firms"). Each of PwC Firms is a separate and independent legal entity.
Technology
Telecommunications
Technology
Telecommunications
Technology
Telecommunications
Technology
Telecommunications
Technology
Telecommunications
Technology
Telecommunications
Technology
Telecommunications
Hong Kong
Mainland China
Hong Kong
Macau
Hong Kong
Mainland China
Hong Kong
Macau
Hong Kong
Mainland China
Hong Kong
Macau
Hong Kong
Mainland China
Hong Kong
Macau
Hong Kong
Mainland China
Hong Kong
Macau
Hong Kong
Mainland China
Hong Kong
Macau
Hong Kong
Mainland China
Hong Kong
Macau