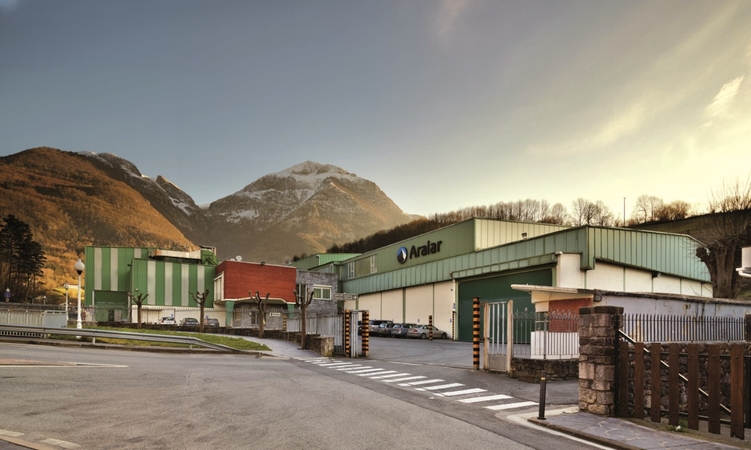 https://hkmb.hktdc.com/en/NTc1Njk5MzY4
The Greater Bay Area: A Paper Tiger with Bite
When it comes to the rapidly changing business of paper production there is a certain pleasant symmetry to the fact that China's Greater Bay Area (GBA) – in the sprawling industrialised south of the country – has an undeniable relationship with the sea.
From the vast container ships filled with goods from the factories and production lines of the Pearl River Delta (PRD), to the fishermen whose livelihoods depend upon the deep, the 'Bay Area' is so called for a very good reason.
But there is another – not so obvious – industry with inextricable links to the waters of the Earth and the health of those very oceans and seas is, in significant part, in its hands.
That industry is the paper-making industry, which in recent years has been undergoing something of a renaissance as the drive to take polluting plastic out of production processes moves into top gear.
This is certainly the view of Javier Falcón Rosales, who is Regional Manager in Asia for the Spanish company, Papel Aralar, which exports rolls of paper to customers around the world. These "converters" then turn that paper into a range of products, many of which you will be familiar with. Among them are the yellow paper wrappers for the cheeseburger from a global fast food chain, and the labels on bottles of beer produced in the coastal Chinese city of Qingdao.
Falcón, who doubles as the company's point man in Asia and runs its Hong Kong regional hub, is responsible for sales around the Asia-Pacific region. He explained why Aralar chose the Special Administrative Region (SAR) as its hub for Asia.
"China is only one of the many markets we sell to in the region, so geographically, Hong Kong is ideal. We sell to India, Australia, Korea and Taiwan. The location of Hong Kong is very conducive to covering such a wide region," Falcón said.
"All of our paper products are made in Spain where we have a reliable supply of wood and pulp and plenty of clean water and energy. We don't have any production facilities in Asia as our labour costs are already relatively low due to our highly automated production. The logistics costs also work for us thanks to the plethora of empty containers travelling back from Europe to Asia, so we are an export company."
"Most people associate our industry with paper for writing or printing, but we do not do that. We are in the business of papers for packaging, labelling and for the hygiene industry," Falcón explained.
Thanks to the productive forests of the Iberian Peninsula and the blossoming industrial plantations and small woodlots owned by farmers, Spain is a key producer of hardwood fibre for pulp production, mainly from exotic eucalyptus – a major source of short fiber for the paper-making industry.
"Nowadays, the global market for paper is roughly 20% for writing and printing and 80% for what is called the industrial or technical market. It is for that second segment that we produce rolls of paper, and our customers convert those rolls of paper for different uses," the businessman added.
Falcón said he was pleased to see a growing number of producers in China as a whole, and in the GBA in particular, turning their attention to paper rather than plastic for their production needs.
The GBA initiative aims to create a PRD powerhouse which links both the Hong Kong and Macao SARs plus nine other Guangdong cities. The transformation of the region – which encompasses a massive market of 70 million potential customers with a combined GDP of US$1.6 trillion – is part of a global vision connected to China's bold aim of creating an inter-linked world through its wider Belt and Road Initiative, to establish long-lasting economic ties not only with its closest neighbours, but in the wider world.
Different Planet, Key Year
Only those living on a different planet could fail to be aware that the world's seas and oceans have become clogged up with plastic waste.
Falcón says that the aforementioned 80% industrial or technical segment of the global paper market is growing very fast, not only in China, but around the world, and he believes he knows why.
"There are a number of factors driving that growth, but one of them is key in my opinion. That is the clamour against plastics packaging that is taking place. As we are all aware, plastics are highly functional, but they can be a complete tragedy for the environment," Falcón said.
"If you are going to replace plastic then you do not have a million options, you only have two or three – and one of them is paper, this is the business we are in and we believe it has entered what will be a sustained period of growth," he adds.
The businessman believes 2021 will be a key year in the fight against plastic as the Single Use Plastic (SUP) Directive will come into force in Europe.
"This is a Europe-wide directive and it is going to be a game-changer. I believe the SUP will be as significant – and spread as fast and as globally – as the first laws to ban smoking in public spaces. It is likely that the SUP will be copied by many other countries and territories around the world," Falcón said.
"As a paper maker, we are on the right side of the fight against plastic, we are selling more paper to companies who used to make things out of plastics," he added.
Wet Wipeout
One of those things made out of plastics – for which Aralar makes the paper to produce a biodegradable alternative – is something all Hong Kong people are very familiar with in these days of pandemic-induced super-hygiene, wet wipes.
According to a new study from The Freedonia Group, an international industrial research company, demand for wipes used in healthcare settings is expected to increase 3.8% per year to US$594 million in 2023. The study revealed that growth will be driven by sales of hard surface disinfectant wipes. A variety of factors are driving the growth including concerns over the risk of cross-contamination; the continued adoption of wipes over alternative products, such as cloth rags and paper towels; product innovation, encouraging new adoptions of wipes as well as higher pricing and market value; and an aging population and increasing need for senior care.

 "A wet wipe made of plastics such as polyester and polypropylene fibres will not disperse when saturated with water and will not biodegrade when discarded. It will still be where you throw it in 100 years' time. Most people don't realise these wipes are made of plastics, but directives like the SUP will insist producers explain this on the packaging. The same product, made from the bio-degradable, Araflush paper which we produce and sell, will be gone in three months," Falcón said.

Quite a difference and according to the businessman, Aralar are the first manufacturer in the world to produce paper which is 100% natural and can be converted to totally bio-degradable flushable wet wipes.
Falcón says the company's horizons go beyond bio-degradability. Along with flushable alternatives, oxidant-resistant and anti-bacterial paper could be the next innovations from Aralar, as it moves to promote sustainable production and consumption for a wider variety of manufacturers and consumers.
Environmental Protection
Environmental Protection
Environmental Protection
Environmental Protection
Environmental Protection
Environmental Protection
Environmental Protection
Western Europe
Mainland China
Hong Kong
Spain
Hong Kong
Western Europe
Mainland China
Hong Kong
Spain
Hong Kong
Hong Kong
Mainland China
Western Europe
Spain
Hong Kong
Mainland China
Western Europe
Spain
Hong Kong
Mainland China
Western Europe
Spain
Hong Kong
Mainland China
Western Europe
Spain
Hong Kong
Mainland China
Western Europe
Spain