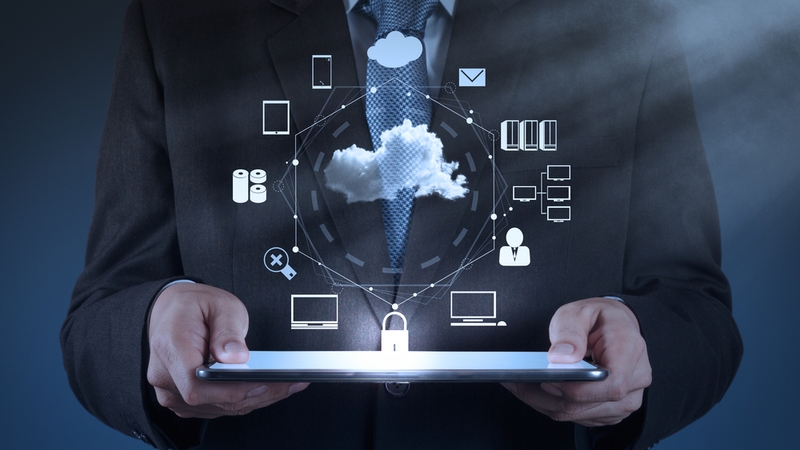 https://hkmb.hktdc.com/en/NTY3NzA3MDM0
Hong Kong: Financing and Business Platform for Launching Global Operations
Hong Kong has built up an internationalised financial system with a stable financial market environment, relatively low financing costs and free flow of capital. According to Edward Lau, Asia Pacific General Manager of Kingdee International Software Group (HK) Ltd, his Group chose to set up its Asia Pacific headquarters and list in Hong Kong mainly to leverage the city's advantages as an overseas financing and business platform.
Enterprise Management Software and Cloud-Service Provider
Founded in 1993 with its headquarters located in Shenzhen, Kingdee International Software Group (HK) Ltd has been listed on the Main Board of the Stock Exchange of Hong Kong since 2005. Specialising in enterprise application software and enterprise cloud-management options, it has provided system support in finance, supply chain, production, e-commerce and human-resources management to more than 6.8 million companies from the manufacturing, service, retail, construction and real estate sectors. Kingdee has ranked first in the market share of enterprise application software for fast-growing enterprises in China for 15 consecutive years, and for 4 years in the market share of China's enterprise-grade SaaS (Software as a Service) cloud services.
Diversified Strategy and Development
Kingdee's headquarters in Shenzhen's Nanshan district is responsible for the overall operation and management of the Group, whereas its branch offices across the country are tasked with providing customer and aftersales services. Since software development talents are clustered around Shenzhen, Shanghai and Beijing, Kingdee has established software parks as well as research and development centres in these three cities. It has also set up a branch in Hong Kong as its Asia Pacific headquarters for the management and development of its Hong Kong and overseas operations.
Today, Kingdee has become the leading national provider of enterprise cloud services and enterprise management software, has a full range of operations in Southeast Asia, and has started to develop markets along routes of the Belt and Road Initiative, China's ambitious international infrastructure development and trade facilitation programme. Lau says that prior to the introduction of the Outline Development Plan for the Guangdong-Hong Kong-Macao Greater Bay Area (GBA), Kingdee operations had always benefited from the development of the Pearl River Delta region.
Following the advancement of social media, mobile internet, cloud computing and other emerging technologies, Kingdee's operation has since 2011 gradually moved from application software and system services to cloud computing, while helping clients transform and move towards industrial chain digitalisation. Its strategy on the deployment of scientific research, talents and operation network has rendered effective assistance in its business reform and progress.
Hong Kong as Preferred Financing and Business Platform​​​​​​​
Referring to Hong Kong's advantages as an international business hub, Lau explains that Kingdee chose to be listed in Hong Kong and set up its Asia Pacific headquarters in the city mainly to leverage a number of advantages. Firstly, Hong Kong has built up an excellent internationalised financial system. In light of its stable financial market environment, relatively low financing costs and free flow of capital, Kingdee has made use of Hong Kong as its financing and capital platform. Secondly, the city's judicial system is compatible with those of international jurisdictions, thus facilitating Kingdee's contractual dealings with overseas clients. Moreover, Hong Kong is a professional service centre offering financial, treasury, legal, public relations, publicity and all kinds of professional services required by domestic and overseas corporate operations. Lau regards these services as particularly effective in helping mainland enterprises such as Kingdee break into overseas markets.
Thirdly, Hong Kong has attracted a large pool of talents with an international outlook who are multilingual in communicating smoothly with overseas clients and have a good grasp of their preferences and habits. Fourthly, the city has built up an optimal internationalised commercial network that provides co-operation opportunities for parties at both ends of the supply and demand chain. This is why Kingdee always looks for clients and corresponding service providers through Hong Kong's trade platforms. Finally, Hong Kong has favourable geographical advantages. Its location within the GBA and proximity to Southeast Asian countries has provided the foundation to develop into an international business hub. Hong Kong is the starting point of many Belt and Road routes and an important gateway connecting the markets of mainland China and Southeast Asia.
Kingdee has been striving to develop its clientele market through the platform of Hong Kong. Lau says the company is basically serving three types of clients in the city, namely Hong Kong companies, mainland enterprises and foreign firms. It provides customised services to meet different commercial needs of all three. For example, it mainly assists Hong Kong clients in setting up mainland and overseas management systems and connecting them to their systems in Hong Kong. It also provides one-stop services of systems installation, training and connection with mainland and overseas systems for many foreign firms that plan to set up branches in China. For mainland clients, it mainly assists those planning to enter the Belt and Road countries or regions in building up local management systems that can connect with their respective systems on the mainland. It also helps some mainland clients make necessary preparation for getting listed in Hong Kong.
Government-Industry-Academia Collaboration
With regard to Hong Kong's competitiveness in the technology and innovation sector, Lau believes the city's most prominent competitive edge is its financial industry. Hong Kong has relied too much on the capital market over the past few decades, in his opinion, which is likely to cause a development bottleneck. Lau hopes Hong Kong can step up its development in high technology, such as promoting technology and innovation as a new driving force of economic development through the collaboration of government, industry, academia and research institutes.
In this respect, Lau put forward a development format for start-up companies: the government could provide the funding to support the incubation and experimentation of cutting-edge or emerging technology concepts at the scientific research institutes of Hong Kong. Production plants for the testing and commercialised manufacturing of the related products could then be set up on the mainland to take advantage of its lower production costs. Upon their mature development, the companies could move to capital financing and public listing by making use of Hong Kong's financing platform.
Kingdee has in the past sponsored a number of technology and innovation contests, such as the Pan-Pearl River Delta+ Undergraduate Computer Graduation Thesis Competition. Lau finds that Hong Kong students have very strong potential in innovation, making them prospective candidates to be trained as scientific research talents. The government should therefore step up publicity on the prospects of the technology and innovation industry and build up the interests of young people in scientific research in order to support the development of the industry.
"9+2" and the GBA Brand
Apart from developing the technology and innovation sector, Lau also highlights the areas in which Hong Kong should improve in order to strengthen its international status and enhance its competitive edge.
Firstly, Lau hopes that the governments of the 9+2 GBA cities can create an ambience of collaboration for mutual benefit to promote industrial integration among the cities and co-ordinate the capitalisation of their respective strengths so as to jointly create a GBA brand, making the GBA the strategic development base for large multinationals seeking to tap mainland and Asian markets. In this process, Hong Kong should position itself as a guide to help draw in overseas companies to the GBA.
Secondly, since very favourable tax concessions and incentive policies have been introduced to attract more multinationals and mainland enterprises to set up corporate treasury centres in Hong Kong, Lau hopes the government will enhance the publicity channels for these concession policies so that more foreign and mainland enterprises can access the related details and enjoy the benefits.
Finally, Lau believes the Hong Kong government should introduce specific policies that can benefit both the talents and small-to-medium-sized enterprises. For example, the government could consider introducing policies to provide accommodation and tax concessions in order to attract GBA talents.
Company interview conducted by PricewaterhouseCoopers Advisory Services Limited
---
Note 1: The opinions and views expressed are those of the interviewees and do not necessarily reflect the views of HKTDC or PwC. HKTDC or PwC shall in no way be responsible for the accuracy, completeness or timeliness of the information provided by them, and for any loss associated with the use of such information.
Note 2: This English version of the case study is translated by HKTDC based on the Traditional Chinese version prepared by PricewaterhouseCoopers Advisory Services Limited. Should there be any inconsistency or ambiguity between this English version and the Traditional Chinese version, the Traditional Chinese version shall prevail. PricewaterhouseCoopers Advisory Services Limited will not have or accept any liability, obligation or responsibility whatsoever for any loss, destruction or damage (including without limitation consequential loss, destruction or damage) however arising from or in respect of any use or misuse of or reliance on the English version of this case study.
Finance & Investment
Finance & Investment
Finance & Investment
Finance & Investment
Hong Kong
Mainland China
Hong Kong
Macau
Hong Kong
Mainland China
Hong Kong
Macau
Hong Kong
Mainland China
Hong Kong
Macau
Hong Kong
Mainland China
Hong Kong
Macau
Hong Kong
Mainland China
Hong Kong
Macau
Hong Kong
Mainland China
Hong Kong
Macau