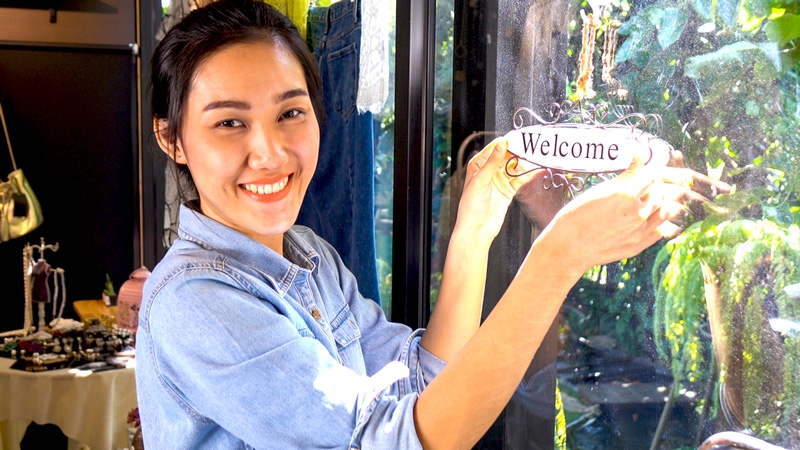 https://hkmb.hktdc.com/en/NTY0NTE0MzAz
Thailand: The Gateway to the ASEAN Market (1)
With a population of 69 million, Thailand, located at the heart of ASEAN, is considered by many as an entry point to the ASEAN market, thanks to the country's business-friendly policies, technological advancement, well-connected infrastructure, and cultural diversity, in addition to its strategic geographic location.
Well-connected Infrastructure
The state of transport infrastructure in Thailand has been improving for decades as a result of various government initiatives, which have driven the economic development in the country well beyond that of its regional peers.
Located at the heart of Southeast Asia with direct access to some of the busiest shipping lanes in the world, as well as land borders with neighbouring countries in the region, Thailand forms a natural trade route between ASEAN countries and China, which at its closest point is less than 200 kilometres from Thailand's northern border.
Thailand's modern infrastructure is designed to serve the business community. New high-speed rail lines and roads are under construction across the country, making it a centrally located hub to serve the financial, manufacturing, tourism, and service needs of a region of 650 million inhabitants, a huge consumer market hard for any business to ignore.
At the heart of this frenetic activity is the Eastern Economic Corridor (EEC), a territory stretching for 200 kilometres south and east of Thailand's capital, Bangkok, along a coastal strip that is already home to long-established automobile and electronics factories. With the completion of EEC by 2021, Thailand hopes to develop its eastern provinces into a hub for technological manufacturing and services, with strong connectivity to its ASEAN neighbours by land, sea and air.
The Thailand Infrastructure Development Master Plan 2015-22 (TIDMP) aims to improve priority sectors within the transport industry: inter-city rail networks, capacity enhancement for both highway networks linking key areas of Thailand as well as neighbouring countries, public transportation network development for the Bangkok Metropolitan Region (BMR), air transport capacity enhancement and maritime transport development.
There is also collaboration between the government and private investors to develop environmentally sustainable smart cities, futuristic digital technology parks, fast rail links, three seaports, and other facilities. To improve connectivity by air, Thailand is expanding the U-Tapao international airport in Rayong province substantially. The airport, which is designed to be linked by high-speed train to Bangkok's two international airports, will reinforce Thailand's status as an aviation and aerospace hub. With a 3.5 km runway long enough to take the world's biggest planes, U-Tapao has already become the base for a nascent aerospace industry.
Cultural Diversity
Thailand's ethnic diversity and variations in landscape have resulted in regional differences across the country. The country has much to offer – from white, sandy beaches and scenic mountains, to centuries-old temples and a rich heritage. While Bangkok is surging into the future with gleaming skyscrapers and modern shopping malls everywhere, outside the capital, the rural population of Thailand still lives a semi-subsistence lifestyle, and some ethnic minority communities still proudly uphold their traditions. The differences make the country an interesting place for visitors.
Bordered by Malaysia to the south, Cambodia, and Laos to the east and Myanmar to the northwest, Thai cultures are shaped by ethnic groups of other ASEAN member states. Thai food is also a visual and culinary delight for foreign visitors. Thai cuisine has also been heavily influenced by Myanmar, Laos, Vietnam, and Cambodia, together with Chinese cooking traditions.
Thailand is well-known for its rich religious and cultural harmony, and as a land that enthusiastically celebrates fun and colourful festivals of all cultures. Examples include the Thai New Year or Songkran, the water festival, and Loy Kratong, the festival of lights, where candle-lit floral floats are released down the rivers. Thailand is without doubt a country that captivates attention at every turn and a favourite tourist destination among international travellers.
To enhance its already strong position as the tourism hub of Southeast Asia, Thailand actively promotes new and niche travel markets, such as the wellness, honeymoon, and sports market. Besides leisure tourism, business tourism to Thailand has also been on the rise.
Thailand has a reliable reputation within the meetings, incentives, conferences and exhibitions (MICE) industry. The industry has five officially designated MICE cities: Bangkok, Chiang Mai, Pattaya, Phuket and Khon Kaen.
Thailand is one of the world's leading medical hubs. The country is recognised among the foremost destinations in the world for low cost, high quality medical treatment, with a growing number of hospitals gaining international accreditation. Its well-equipped hospitals offer a wide variety of services and attract over 1.5 million foreigners yearly for medical treatment.
For the reasons mentioned above, Thailand is the first choice of cross-border travel destination for many residents in the nearby ASEAN nations. Each year, it receives more than 10 million tourists from other ASEAN nations, according to the World Tourism Organisation. This gives the country an edge to serve as the entry point and conduit for businesses that intend to further expand to other countries within the region.
For new entrants wary about how to enter such diverse markets, Thailand offers a perfect showcase for their brands. Once a brand has established a presence and become visible in the numerous stunning shopping malls in Thailand, it has already made an impression on the minds of leisure and business travellers from different ASEAN nations, and thus got one foot in the door of cross-border markets.
Moreover, the country's ethnic diversity makes it a great testing ground for small-scale launches. A brand may focus on one ethnic group as their primary target, but could also make observations of other ethnic communities' responses to products or services, as well as their interpretation of advertising messages and how they draw from advertising imagery to infer their ethnic identity, social acceptance and inclusion in a culturally diverse society.
ASEAN
Southeast Asia
Thailand
ASEAN
Southeast Asia
Thailand
ASEAN
Southeast Asia
Thailand
ASEAN
Southeast Asia
Thailand
ASEAN
Southeast Asia
Thailand
ASEAN
Southeast Asia
Thailand
ASEAN
Southeast Asia
Thailand