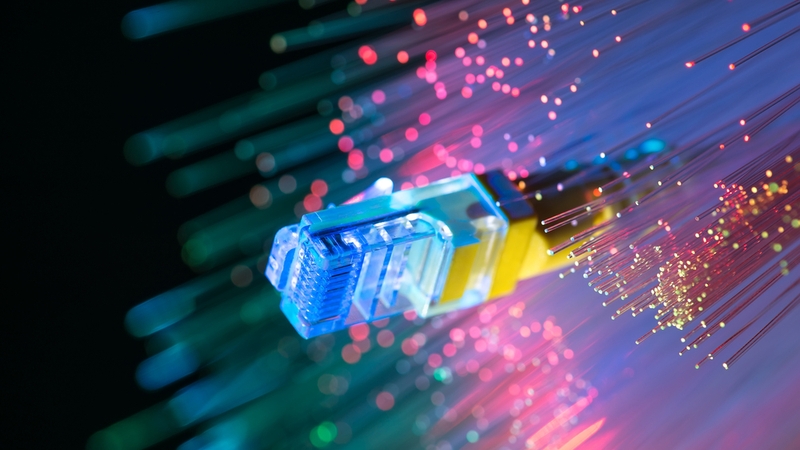 https://hkmb.hktdc.com/en/NTY0MzEwODM5
Hong Kong: Taking the Lead in the GBA's Quantum Cryptography Communications Cluster
Hong Kong boasts world-class universities, international market orientation and a sound intellectual property (IP) protection system, while other cities in the GBA have technology commercialisation and advanced manufacturing capabilities. Professor Banghong Guo, founder of Guangdong National Quantum Technology Co Ltd, is known as the first to develop the theoretical system of quantum key distribution (QKD) via hyper-entangled degrees of freedom and holds several patents in this field. Professor Guo believes that Hong Kong can play an important role in quantum cryptography communication and the commercialisation of quantum communication and information security research, especially in providing technology talent and capital. ​​​​​​​
First Quantum Information Technology Company in Guangdong​​​​​​​
Founded in August 2017, the Guangdong National Quantum Technology Co Ltd (National Quantum) is the first quantum information technology company in Guangdong province. As the first high-tech company with whole industry chain proprietary IP rights for quantum communication networks in the province, it possesses key technologies for multi-user networking, as well as core patents for complete sets of QKD equipment.
It focuses on R&D and commercialisation in areas such as the integration of quantum and classical communications network technologies, high-performance quantum communication systems, quantum chip materials, structure and process, and quantum computer mainframe, systems operation and application. It engages in research on major strategic and prospective issues of quantum control and information, and conducts research and application promotion on quantum communication and computing.
Towards a Safer World of Communications
Quantum communication has been one of the key areas of international frontier technology in recent years. China's frontier science research covers areas such as next-generation quantum communication and networks, quantum science, neuroscience, and artificial intelligence. Its development of quantum cryptography application technology has caught world attention.
Professor Banghong Guo, founder of National Quantum, first developed the theory of QKD via hyper-entangled degrees of freedom and won several patents in multi-user QKD and network systems, orbital angular momentum multiplexing system and high-dimensional QKD. Working with several higher learning institutions, the company is committed to research on the integration of quantum technology and existing communication systems. It has blazed a path of innovation in the field of quantum communication and information security, with the development of the ultra-long-haul fibre-optic quantum communication network.
Building Smart and Secure Connections
National Quantum's aims and research align with major national scientific objectives, as set out in the key 13th Five-Year Plan project of 'quantum communication and quantum computer'. It engages in research on major strategic and prospective issues of quantum control and information, and conducts research and application promotion on quantum communication and computing. In December 2018, it joined with South China Normal University and other entities to form a research and engineering team for the Guangzhou-Foshan-Zhaoqing quantum communication trunk line network demonstration project (Guangzhou-Foshan-Zhaoqing trunk line), a special quantum science and engineering project, initiated by the Guangdong Provincial Department of Science and Technology.
This quantum-encrypted communication demonstration network is based on China Unicom's local fibre-optic links. It is the first quantum communication trunk line in the GBA and is slated for completion in four years. Guo sees this as gateway project for the industry, saying: "This is an important step in Guangdong's quest to take the lead in quantum communication technology. The project will have great significance in the promotion and application of quantum communication ring networks and building an international quantum communication hub in the GBA."
National Quantum takes a broad world view in making connections smart and secure. Guo said: "The technology we have developed in the Guangzhou-Foshan-Zhaoqing Trunk Line will have tremendous value in areas of information security such as military, national defence and finance. It will also have extensive applications in telecommunications, securities, insurance, banking, industrial and commercial taxation as well as for corporate data centres involved in encrypted data and bills, providing them with encryption-based protection and transmission."
By attracting talent through the promotion of research results in quantum communication and information security, National Quantum hopes to expedite the commercialisation of these achievements and build a large cluster of equipment manufacturers. Leveraging its strengths as a technology and capital platform, it will pave the way for a cluster of high-tech industries and talent to build an important international hub for quantum communication. This is projected to spur the growth of a quantum communication industry worth over RMB100 billion.
Using GBA as Base to Serve the World
Based in the GBA, National Quantum has the benefits of the '9+2' city cluster. Its Zhaoqing base is adjacent to cities such as Guangzhou and Shenzhen, where there is a high talent concentration. With abundant land resources, it is also in an advantageous position in terms of research costs.
The company aims to lead the development of technology innovation in the GBA and build Guangdong into a demonstration zone for quantum cryptography and the information security industry. Guo said: "We will take the initiative to build next-generation communications and information security infrastructure facilities in the GBA to serve the entire greater southwestern region. This will also serve the whole world, and contribute towards China's strategy for developing quantum communication and computing."
Hong Kong Helps Accelerate Commercialisation of Research Results
On National Quantum's connections with Hong Kong, Guo said: "Hong Kong can play an important role in the commercialisation of research results in quantum secure communication, quantum cryptography and information security, primarily in the provision of talent and capital. The company has maintained close exchanges with Hong Kong experts in related fields since its establishment."
In 2017, the company initiated professional exchanges and co-operation with the Hong Kong Institution of Engineers, as well as with Hong Kong higher learning institutions and R&D teams. Among them were professors and R&D teams from the Hong Kong University of Science and Technology and Hong Kong City University.
This year, National Quantum launched a Guangdong-Hong Kong-Macao joint youth innovation team to develop innovative studies in Hong Kong and Guangdong. It focussed on the field of quantum communication and promoting exchanges between Hong Kong and overseas professionals and mainland science and technology talent. Guo said: "We hope to make use of existing quantum communication infrastructure facilities in Hong Kong, Shenzhen, Guangzhou and other GBA cities to demonstrate the application of integrated quantum and classical communications networks."
The company's current start-up capital mainly comes from China's special research funds, with some investment from angel investors and commercial organisations. Guo said some Hong Kong investors and venture investment funds have expressed, through technology alliances, research societies, associations, academic seminars and other occasions, the intention to invest in National Quantum in their bid to support the development of technology start-ups. He said his company would seek international investors via the international platform of Hong Kong to increase its international and market influence.
National Quantum can make use of Hong Kong's well-developed corporate services to develop its international business vision, upgrade its management standards and obtain consultation on development strategies, Guo added.
Seeing the public sector as having a vital role in laying the ground for growing innovative businesses, Guo said the state plays an important role in providing a good business environment and funding support, and Hong Kong will be able to make remarkable achievements through co-ordination with the governments of other GBA cities in implementing the national development strategy for the GBA.
Talent Cultivation Crucial for Developing Quantum Communication Industry
In Guo's view, quantum communication has wide applications and promising prospects. China has a great competitive edge in this field and has been invited to attend a number of international exchanges. China's achievements in quantum information are widely recognised and hailed by international academia.
National Quantum is at the leading edge of academic research and promotes academic collaboration, having participated in industry exchanges, a GBA forum on quantum cryptography and information security and other top summits in different mainland cities.
Since quantum technology is highly innovative, there is a considerable gap between technology applications and market maturity. Guo said the main challenge comes from the shortage of talent in this field, and he hopes to cultivate more talent through project-based exchanges and co-operation with Hong Kong.
Research in quantum science requires plenty of highly skilled personnel, including specialists, interdisciplinary researchers and engineering technologists. Guangdong is not alone in feeling the shortage of quantum information professionals. Guo said the whole country is striding towards the development of science and technology and many Chinese universities have set up research schools offering masters and doctoral degree programmes on quantum science. Tsinghua University, Peking University, University of Chinese Academy of Sciences, Shanghai Jiao Tong University, Zhongshan University, Huazhong University of Science and Technology, South China Normal University, Jinan University and Shenzhen University all have ties of academic exchanges and project-based co-operation with National Quantum, Guo added.
National Quantum bases itself in the GBA to serve its outward expansion plans, which gives proximity to Hong Kong, the world's third largest financial centre. Hong Kong also serves as an international financial, trading, shipping and technology innovation centre. Guo said it is the freest economy and one of the most competitive cities in the world, adding that when timing and conditions are ripe, National Quantum is ready to bring into play Hong Kong's advantages in areas such as talent, management, funding and international vision. The company aims to become the world leader in the quantum communication industry by integrating domestic and overseas resources, as Hong Kong embraces the motherland and faces the world as part of the GBA development plan, Guo said.
Guo hoped that the Hong Kong government would introduce policies for accelerating the launch of relevant projects. Key elements include the building of major co-operation platforms, the commercialisation of Hong Kong's research results in the GBA and the strengthening of education co-operation. This should promote the cultivation of talent, helping to serve Chinese cities in the southwestern region. In his view, more specific and pragmatic co-operation in areas such as talent exchange, corporate services and business environment should contribute to common development.
Company interview conducted by PricewaterhouseCoopers Advisory Services Limited
---
Note 1: The opinions and views expressed are those of the interviewees and do not necessarily reflect the views of HKTDC or PwC. HKTDC or PwC shall in no way be responsible for the accuracy, completeness or timeliness of the information provided by them, and for any loss associated with the use of such information.
Note 2: This English version of the case study is translated by HKTDC based on the Traditional Chinese version prepared by PricewaterhouseCoopers Advisory Services Limited. Should there be any inconsistency or ambiguity between this English version and the Traditional Chinese version, the Traditional Chinese version shall prevail. PricewaterhouseCoopers Advisory Services Limited will not have or accept any liability, obligation or responsibility whatsoever for any loss, destruction or damage (including without limitation consequential loss, destruction or damage) however arising from or in respect of any use or misuse of or reliance on the English version of this case study.
Mainland China
Mainland China
Mainland China
Mainland China
Mainland China