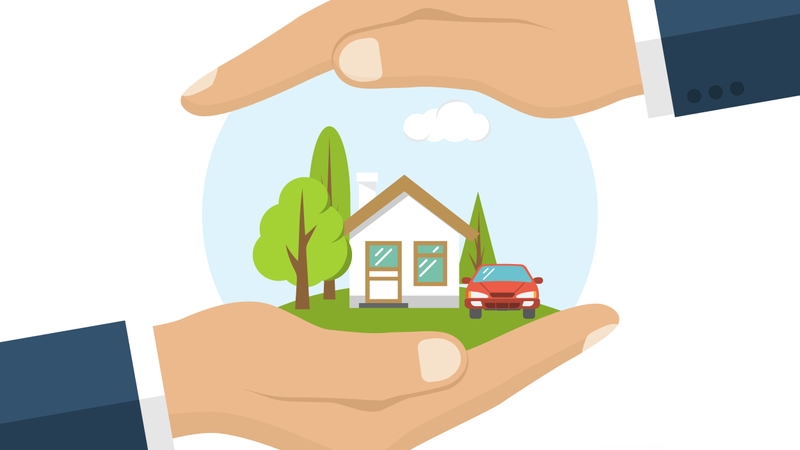 https://hkmb.hktdc.com/en/NTU1Nzc5NjI3
Cross-Boundary Connectivity Bolsters Insurance Industry in Greater Bay Area
Hong Kong, as an international financial services, financing and investment platform, is well placed to benefit from the huge opportunities arising from the development of the insurance industry in the Guangdong-Hong Kong-Macao Greater Bay Area (GBA), according to Wang Xiaorui, Head of Strategic Development, RGAX Asia Pacific. It is hoped that through relaxing restrictions on cross-boundary data transmission and raising the utilisation rate of such data by authorities, insurance service suppliers can provide quality products and solutions at a higher price-performance ratio.
Life and Health Reinsurance and Financial Solutions Provider
Reinsurance Group of America, Incorporated (NYSE: RGA) is a Fortune 500 company with approximately US$3.5 trillion of life and health reinsurance in force and total assets of US$76.7 billion as of December 31, 2019, making it one of the largest life and health reinsurers in the world. RGAX, a wholly-owned subsidiary, undertakes insurance technology innovation incubation and strategic partnership and investment. Through co-operation with emerging technology companies and the establishment of strategic partnerships, RGAX enriches the RGA ecosystem and provides insurance related technology solutions for the Group and its customers.
Asia Pacific Operations
According to the Insurance Authority's 2018-19 annual report, Hong Kong is one of the most developed insurance markets in the world, with 160 authorised insurers (including 14 leading global insurers) operating in the territory. In 2018, Hong Kong ranked top in Asia and came third globally in terms of insurance density, with gross premiums totalling HK$514.5 billion (US$66.4 billion), up 5.2% from 2017.
As Hong Kong's insurance sector becomes increasingly mature, the territory is expected to serve as a risk management centre for Belt and Road projects. RGA operates in this healthy, prudently supervised market, providing protection to policy holders and boosting public confidence in the insurance industry.
RGA's Asia Pacific operations serve clients throughout the region from offices in Australia, mainland China, Hong Kong, India, Japan, Malaysia, New Zealand, Singapore, South Korea, and Taiwan. Principal reinsurance products include individual and group life reinsurance, living benefits reinsurance, retakaful, superannuation, annuity reinsurance, and financial reinsurance.
A holistic approach, incorporating product design, underwriting, distribution dynamics, wellness, and integration of third-party services has enabled RGA to remain a product development leader in Asia, which has fuelled remarkable growth in the region. Future innovation will require advanced data analytics to help simplify insurance, and to that end RGAX collaborates with RGA regional teams and data experts to create new data-driven solutions. RGAX also collaborates with the Group's Global Financial Solutions team to integrate capital relief structures within the Group's reinsurance products.
Insurance Connect
Wang said that RGAX is looking forward to the development opportunity of the GBA and hopes to further expand its business and customer base in the GBA. She said that RGAX has invested in some GBA start-ups and expects to gradually develop its business in the GBA and launch more innovative insurance service solutions through continuous innovation and co-operation.
In 2020, the People's Bank of China issued the Opinions Concerning Financial Support for the Establishment of the Guangdong-Hong Kong-Macao Greater Bay Area in collaboration with the China Banking and Insurance Regulatory Commission, the China Securities Regulatory Commission and the State Administration of Foreign Exchange. The Opinions comprised of measures that accelerated financial and trade integration of the GBA.
Wang believes that, with more policies and guidelines mapped out, GBA's future will be well formed. She said that RGAX will exert its efforts to serve GBA clients with big data, risk management solutions, health management and intellectual underwriting, among other technologies and solutions.
She added that Hong Kong is the leading regional hub for international financial and investment services, and her company will continue to leverage on this function of Hong Kong and continue to build strategic partnerships with more companies and start-ups in the GBA to solidify its innovation capability in digital technology and solutions, and further intensify the insurance/reinsurance ecosystem with RGA's strategic partners.
Wang believes that the first step to promote the development of the insurance industry in the GBA is the offer of operational and administrative convenience. This could include enabling Hong Kong insurance companies to provide after-sales insurance services for current customers in mainland China who purchased policies from Hong Kong insurers. Wang understands that more time is needed to discuss allowing the sale of insurance products and services in different places, saying that first implementing the policy of providing after-sales services in different places will bring considerable convenience to the insurance industry and insurance customers.
Wang believes that another major challenge for insurance industry development is data flow and sharing in the GBA. Because insurance companies, especially reinsurance companies, use a lot of data for research and analysis to provide market-oriented and competitive products, creating data connectivity within the GBA is crucial for Hong Kong's insurance industry.
Wang said that if rules are relaxed so as to allow Hong Kong insurers to solicit business from residents in mainland China it will enable providers to understand local market characteristics and better serve customers from the mainland. However, at present, there are also some restrictions on the cross-border transmission and sharing of this data.
Wang said she is hopeful that there can be feasible solutions for cross-border data connectivity, which will mean an increase in mutual trust, relaxation of the restrictions on cross-border data transmission (while maintaining proper standards for its security), as well as improvement in the use of relevant data, adding that Insurance service providers will be enabled to provide high-quality products and solutions with better cost performance.
Wang mentioned that the 'GBA insurance connect' being negotiated by relevant authorities in Hong Kong and other GBA cities will greatly promote the industry and be very beneficial to the development of the company. However, she also understands that it will take time to launch measures such as Shenzhen-Hong Kong Stock Connect' and Shanghai-Hong Kong Stock Connect.
She believes that 'GBA insurance connect' would benefit from open communication between relevant departments in Hong Kong and the insurance industry, so as to ensure a thorough understanding of current business development challenges. She said that a good framework of connectivity at the legal and regulatory levels should result from dialogue with relevant mainland China institutions, and these efforts will aid in formulating measures to promote the development of the industry, and facilitate the common development of the insurance industry in the GBA.
Training Technicians with Insurance Expertise
Wang said that the shortage of technicians with insurance knowledge is one of the biggest current challenges for industry development. With its focus on the innovation and development of RGA and the search for technological innovation solutions, RGAX is now actively co-operating with insurance technology companies strategically. In the long run, Wang expects a great demand for data analysis technicians with insurance expertise and for researchers with AI expertise, making it one of the primary challenges for the future development of insurance companies.
Wang explained her company's approach to tackling this problem, saying that at present RGA and RGAX co-operate with local universities in Hong Kong to launch internship programmes in order to cultivate scientific and technological talents' interest in the insurance industry. At the same time, her company also adopts internal education to strengthen the training of new employees on insurance knowledge and professional skills, and to carry out talent reserve and training in various ways.
AI and Big Data: The Way Forward
Wang said that one of the most important trends in the insurance industry is the use of AI and big data. She said: "With the aid of AI and big data technology, insurance companies can, in compliance with relevant data privacy law, obtain useful customer health and medical information and provide more comprehensive services for customers. It will help the company understand the customers' health status in a timely manner by closely recording various physical indicators, habits and medical data, provide health management for customers, facilitate medical treatment, offer more customised products and services, and benefit more customers who could not afford high-value insurance."
Given Hong Kong's pivotal role in enhancing international and regional co-operation in the context of GBA initiative and development, Wang hopes that Hong Kong will continue develop this competitive advantage to deepen integration into mainland and Asian markets. Hong Kong can play an important role in bringing the international markets to the GBA and vice versa.
She hopes that the government will continue to develop Hong Kong's dominant position and encourage multinational enterprises such as RGAX to co-operate with start-ups, establish sound co-operation through strategic partnership, and jointly promote the innovation and technology development in the insurance industry.
Company interview conducted by PricewaterhouseCoopers Advisory Services Limited
---
Note 1: The opinions and views expressed are those of the interviewees and do not necessarily reflect the views of HKTDC or PwC. HKTDC or PwC shall in no way be responsible for the accuracy, completeness or timeliness of the information provided by them, and for any loss associated with the use of such information.
Note 2: This English version of the case study is translated by HKTDC based on the Traditional Chinese version prepared by PricewaterhouseCoopers Advisory Services Limited. Should there be any inconsistency or ambiguity between this English version and the Traditional Chinese version, the Traditional Chinese version shall prevail. PricewaterhouseCoopers Advisory Services Limited will not have or accept any liability, obligation or responsibility whatsoever for any loss, destruction or damage (including without limitation consequential loss, destruction or damage) however arising from or in respect of any use or misuse of or reliance on the English version of this case study.
Mainland China
Hong Kong
Hong Kong
Macau
Mainland China
Hong Kong
Hong Kong
Macau
Mainland China
Hong Kong
Hong Kong
Macau
Mainland China
Hong Kong
Hong Kong
Macau
Mainland China
Hong Kong
Hong Kong
Macau
Mainland China
Hong Kong
Hong Kong
Macau
Mainland China
Hong Kong
Hong Kong
Macau
Mainland China
Hong Kong
Hong Kong
Macau