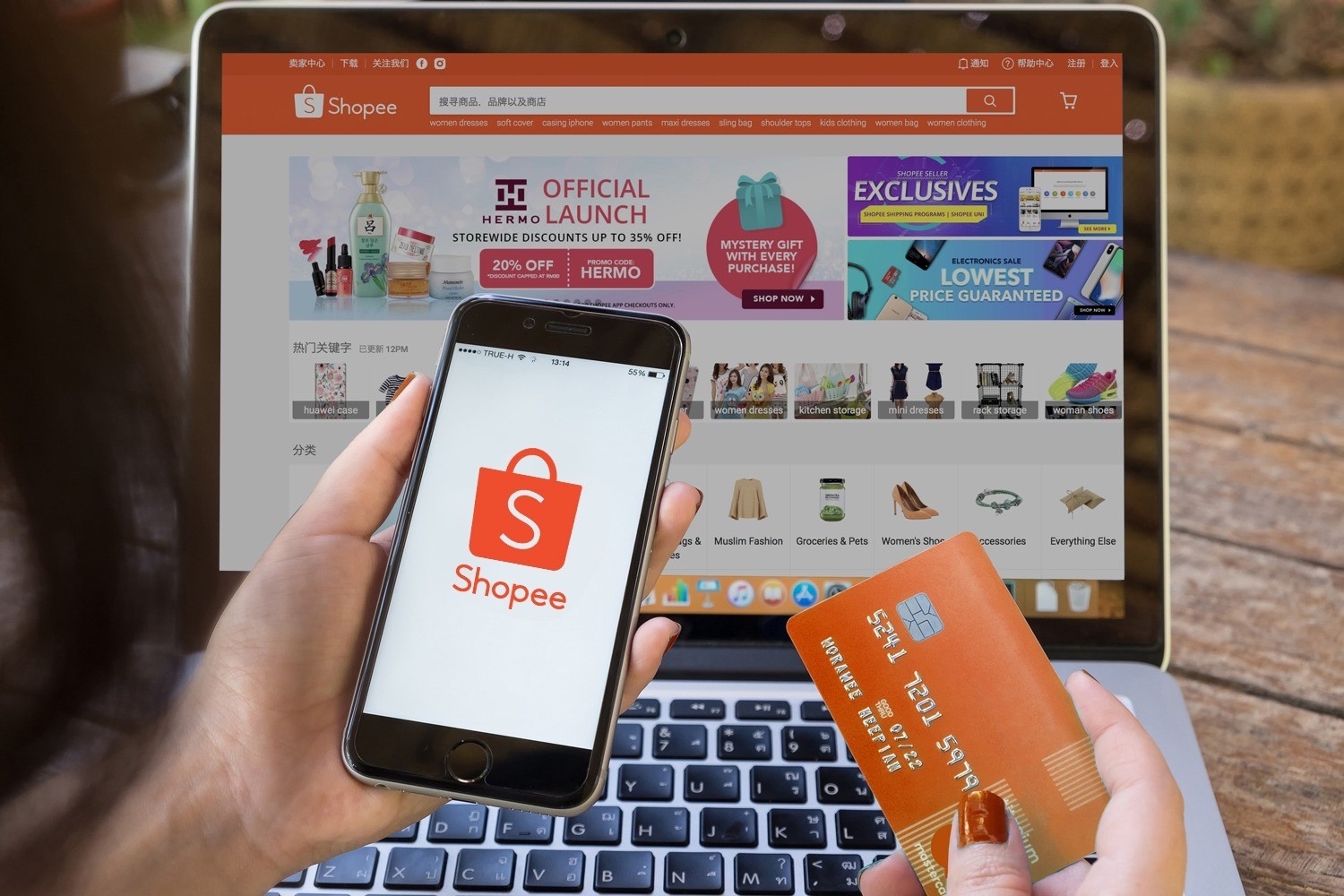 https://hkmb.hktdc.com/en/NTQzNzQ2MjM3
Navigating Covid-19: A Cross-Border E-Commerce Matchmaker
Covid-19 has thrust e-commerce into the limelight, compelling struggling businesses to try out new sales avenues not only in local markets, but also overseas in trying times. As a 650 million-strong and burgeoning market nearby, Southeast Asia (SEA) is fast emerging as a top priority destination.
HKTDC Research talks to Jianghong Liu, Head of Cross Border eCommerce at Shopee, who explains how Hong Kong businesses are taking important steps to boost online sales in the SEA market.
Strong Fundamentals
International and domestic e-commerce players are no strangers to the SEA market, but due to its social-first, mobile-centric approach, the Singapore-based platform Shopee, currently active in Malaysia, Philippines, Taiwan, Indonesia, Thailand, Vietnam and Brazil, claims to be outperforming its rivals, despite only joining the party late in 2015.
When it comes to e-commerce potential in SEA, Liu says: "The region has a young population with a third of the 650 million-strong market aged below 20, while e-commerce only accounts for about 3% of the total retail in the region, which is in stark contrast to the 20% in mainland China and more than 10% in the US. It goes without saying that the new online retail format is a perfect complement to the lifestyle of the young, who are entering into different new life chapters and coming across different important decisions on studies, career, marriage and parenthood."
As an illustration of the region's e-commerce growth in recent years, according to the Google-sponsored e-Conomy Southeast Asia report, e-commerce sales in the SEA market increased at a compound annual growth rate (CAGR) of 62% from 2015 to top US$38 billion in 2019, and are expected to surpass US$150 billion by 2025. But this, of course, does not take into account the exponential growth triggered by the black swan event of the global Covid-19 pandemic.
Consumer Behaviour Reshaped
The pandemic is fast driving consumers to online shopping in every part of the world. This also largely explains why the gross merchandise volume (GMV) transacted on the Shopee platform soared by more than 70% year-on-year to a record US$6.2 billion in January-March 2020. When it comes to the best-selling items, Liu says: "Consumers are splashing out on electrical appliances such as computer monitors, smartphones and laptops as they are working from home, while home-cooking appliances and kitchenware and at-home fitness outfits and equipment are also in high demand."
With an expectation that the online shopping spree and appetite will stay post-Covid-19, it is believed that the months-long quarantine and containment restrictions have already reshaped SEA consumers and permanently altered their shopping behaviour. As Liu explains: "During the widespread Covid-19 lockdown, online purchase has fast become an integral part of everyone's everyday life. We've seen SEA consumers expand their online shopping cart from buying mainly fashion, personal-care items, cosmetics and consumer electronics to such daily items as foodstuffs and health products. Take Thailand for example – the number of Shopee users making multiple food purchases in a month grew seven times in recent months, as people are getting used to shopping online for foodstuffs."
This online shopping boom is not confined to domestic sales, but also extends to cross-border e-commerce, with Liu adding: "While Covid-19 has disrupted cross-border logistics and therefore order fulfilment, cross-border e-commerce sales have been recovering quickly. In May 2020, for example, the monthly extra SEA sales have already surpassed that of the peak season in 2019, due to the unprecedented demand for spray bottles, pump bottles and other personal protective equipment [PPE] from shoppers who are novices to cross-border e-commerce."
Explaining which are the best-sellers for Hong Kong suppliers, Michael Fung, Head of Business Development at Shopee Hong Kong, adds: "SEA customers have a wide range of preference for consumer goods, both highly priced, branded and value-for-money items. While a number of Hong Kong retailers and distributors already offer for sale fashion items, beauty products, and other branded products on our platform, there are obviously underserved market and product segments spanning gifts and premiums to collectible toys."
Transcending Shopping Experience
Having adopted a social-first, mobile-centric and localised approach since its establishment, Shopee has leapfrogged other rivals in customer engagement. This was made crystal clear at the height of the Covid-19 lockdown in Q1 2020 when customers have little choice but to go online for shopping and entertainment. This led to a spike in Shopee's user activity as its app boasted the highest average monthly active users (MAU) and total use time on Android in both SEA and Taiwan, due also to the various customer engaging features embedded to meet the users' shopping habits.
For example, to satisfy the chatting habits of SEA customers, Shopee has developed an in-app chat function to allow instant communication between sellers and buyers. Explaining that this also helps the company tackle language barriers, Liu says: "Our AI-empowered translation machine can be used throughout the sales cycle from pre-sales to post-sales and dispute settlement. And in a pilot test, we found that the majority of buyers couldn't really distinguish whether or not they were talking to a real person."
Another function enabling a quick response to the Covid-19-driven boom is live streaming, which was launched in March 2019. As more retailers use live streaming as a new, more personal channel during the pandemic to connect with their target consumers, Shopee Malaysia's live streams involving a wide array of brands and sellers have soared by 70 times year-on-year during the Covid-19 pandemic. And as live streaming becomes an essential element of every effective sales and marketing strategy, it has helped double sales for fashion retailers in Thailand during the Covid-19 turmoil.
To better cope with the language challenge in the implementation of cross-border e-commerce, Liu and his team have teamed up with a number of local marketing agencies that can offer digital marketing service to its merchants, including but not confined to the search for key opinion leaders (KOLs) to host live streaming sessions such as virtual showrooms, workshops, webinars and even performances. A case in point was the broadcast of a K-pop festival on the Shopee platform in June 2020, when viewers could buy official merchandise and other South Korean products and join social marketing campaigns to win limited merchandise.
Shopee is also using in-app games to distinguish itself from rivals, and has increasingly become a trump card for the e-commerce platform. During the Covid-19 lockdown period alone, there have already been more than three billion plays.
As Liu explains: "Our sister company Garena is a leading digital services company engaging in gaming and e-sports, with an outstanding track record for distributing hit titles such as League of Legends and FIFA Online 3, as well as self-developing games such as Free Fire, among the major markets it serves in the SEA, Taiwan and Brazil. It has given us an unrivalled advantage in the formulation of our e-commerce business strategy in challenging markets such as Brazil."
The in-app or in-store gaming features not only boost foot traffic to the e-commerce platform, but also sales for merchants. This is especially true when customers can win prizes such as discount vouchers and coin cashback vouchers to get money off their shopping, and is working particularly well with online shopping festivals featuring specific brands. Liu adds: "This is also becoming a more common sales and marketing approach among Hong Kong sellers who are using our platform with the full support of our Hong Kong team."
Unlike other online marketplaces, Shopee, as far as the commission fee is concerned, mainly charges its cross-border e-commerce merchants on a transaction basis at a rate as low as to 6% of the transaction value.
Reviving Cross Border Logistics
Shortages and logistics bottlenecks are commonplace as Covid-19 continues to disrupt the movement of products and raw materials along global supply chains, with the number of passenger flights between Singapore and mainland China decreasing significantly from at least 10 a day from Shanghai's Pudong Airport to Changi Airport to currently less than 10 daily flights from all airports in mainland China.
To help its merchants cope with these inevitable bottlenecks, Shopee has waived the penalty for delays on its cross-border e-commerce merchants outside the SEA market and launched an insurance service for them in a bid to mitigate the related losses. It is also working with banks and payment providers to fast track settlement to improve merchants' cash flows.
With the vision that cross-border e-commerce will become the growth driver of the e-commerce platform, Shopee has also taken active steps to work with different logistics partners to find a way out of the logistics pain point since the beginning of the Covid-19 outbreak, with Liu explaining: "By chartering at least one daily flight to serve one of our end-markets starting March 2020, we've successfully contained the increase on lead time to just 20%. In other words, the cross-border fulfilment between SEA and the rest of the world will now take on average six days compared with five days before the crisis. As early as July 2019, we offered our merchants the option to first ship their products to our warehouses in any of the end-markets targeted and let our local teams handle the last-mile delivery on their behalf."
Hong Kong
ASEAN
Southeast Asia
Taiwan
Hong Kong
Taiwan
Hong Kong
ASEAN
Southeast Asia
Taiwan
Hong Kong
Taiwan
Hong Kong
Southeast Asia
ASEAN
Taiwan
Hong Kong
Taiwan
Hong Kong
Southeast Asia
ASEAN
Taiwan
Hong Kong
Taiwan
Hong Kong
Southeast Asia
ASEAN
Taiwan
Hong Kong
Taiwan
Hong Kong
Southeast Asia
ASEAN
Taiwan
Hong Kong
Taiwan
Hong Kong
Southeast Asia
ASEAN
Taiwan
Hong Kong
Taiwan