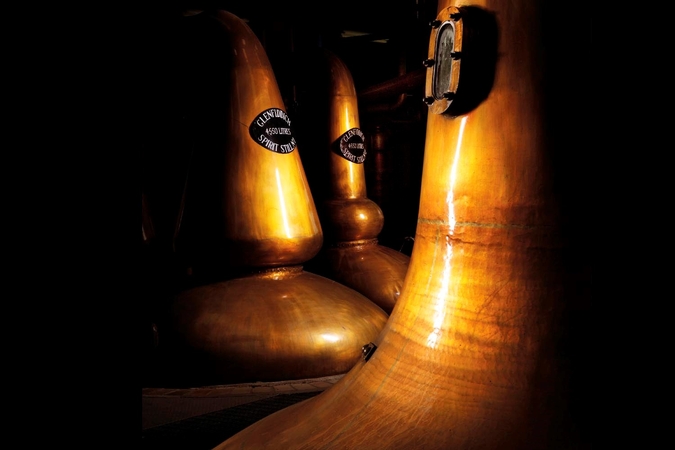 https://hkmb.hktdc.com/en/NTQxMTIzNjQ0
The Greater Bay Area: Cocktail for Success
The word whisky comes from a Gaelic phrase meaning "water of life". Scottish distiller William Grant & Sons is currently looking to Hong Kong to help breathe new life into the drinks business, just as the threat of Covid-19 appears to be receding in Asia.
Despite sizeable import tariffs (the duty on spirits or any liquor imported into Hong Kong with an alcoholic strength of more than 30% by volume measured at a temperature of 20°C is 100%, for example), the market for whisky in Hong Kong and mainland China is huge. It is a popular product not only with fans of its flavour and taste, but also among those who view the drink as an investment.
Authenticity and Experience
In order to be legally sold as Scotch whisky, the beverage must be distilled, aged and bottled in Scotland. Kitty Wong, William Grant & Sons' Head of Marketing for Hong Kong and Macao, explained that the company's whisky more than fulfils these requirements, saying: "The first drop of Glenfiddich flowed through our stills in Dufftown, in the north-east of Scotland on Christmas Day in 1887. To this day the company has been dedicated to maintaining what began then and what we refer to as the "Five Rare Crafts" – home-grown barley, the malting floor, the copper stills, cooperage and the malt masters. Today, William Grant & Sons is the only distillery in Scotland that still grows its own barley, uses traditional floor maltings and keeps both a coppersmith and a team of coopers on site."
This degree of authenticity, tradition and experience is what William Grant & Sons – which, alongside its Hong Kong base, also has a sizeable operation in Shanghai handling all sales and marketing for the mainland China market – hopes to capitalise on as it looks to take advantage of the Greater Bay Area (GBA) initiative launched last year by the Central Government in Beijing.
The GBA initiative aims to create a Pearl River Delta powerhouse linking the Hong Kong and Macao Special Administrative Regions (SARs) and nine other Guangdong cities. The transformation of the region – with its massive market of 70 million customers and a combined GDP of US$1.6 trillion – is part of a global vision connected to China's desire to establish long-lasting economic ties through its Belt and Road Initiative, not only with its closest neighbours, but in the wider world too.
Market Bouncing Back
In April 2020, global fine wine and spirits trader, BI Fine Wine & Spirits, reported that its volume sales of whisky and fine wines to Asia had jumped 25% in March as Chinese buyers returned to the market. It said that sales of rare whiskies – one of BI's fastest-growing categories – were also increasing, with demand from Asia for both Scottish and American whiskies on the rise. BI described the scale of the market rebound seen in recent weeks as "exceptional", adding that it was a "hugely encouraging" sign that consumer confidence was returning to China.
Optimistic that this development will help take whisky sales back to where they were between 2014 and 2017, Wong said: "Over that period, sales of our drinks showed a growth of almost 100%. We hope that we can begin to show similar levels of growth as, hopefully, things return to normal following the headwinds that Hong Kong has had to battle over the past couple of years."
The company's most famous brand of whisky is undoubtedly its renowned single malt Glenfiddich, a crisp yet smooth market leader loved by many. Monkey Shoulder – a 100% malt whisky rooted in history and inspired by the Malt Men who still turn the malted barley by hand – has also proved to be a hit, named by the industry's leading publication Drinks International as the best-selling Scotch whisky internationally. But in recent years William Grant & Sons has branched out – not only into other single malts like the highly successful Balvenie, which Wong says sells very well in mainland China – but also into other types of alcoholic drinks such as gin.
Gin is the Tonic
The rapidly blossoming cocktail culture in Asia has seen the company's signature gin brand Hendrick's soar in popularity. Describing how it is made, Wong said: "Our Hendrick's gin is created by marrying distillates from two types of still – a Bennett still and a rarer Carter-Head style still. Each batch is crafted just 500 litres at a time in the Ayrshire town of Girvan in Scotland." The company estimates that it sells more than 30,000 bottles of Hendrick's a year in Hong Kong and Macao – a sales figure which Wong says is similar in size to those achieved by their signature single malt Scotch whisky.
Wong outlined the huge success the drink has had in the Hong Kong market, saying: "Our sales of Hendrick's Gin soared by 100% in the 2013-2017 period, compared to when we first launched the drink in Hong Kong some 12 years ago. The cocktail culture has kicked in since 2014, and our sales have blossomed with the emergence of thematic bars and restaurants like Bar Buonasera in Tsim Sha Tsui. This is one of the top whisky bars in town and has just announced another round of new investment."
Alongside the cocktail craze, changing consumption habits across many food and beverages categories are also affecting the gin market. Many consumers are choosing plant-based alternatives instead of products like meat burgers, chicken, seafood, and dairy products. To stay ahead of the curve, gin makers have been experimenting with herbal, floral and fruit flavours, while bartenders are finding different ways to give gin drinkers new drinking experiences and court new markets like high-spending millennial and Generation Z consumers in the GBA.
Alongside the company's on-trade sales to outlets such as hotels, bars and restaurants, it also has a flourishing off-trade business selling to wine cellars and wholesalers. It has two long-standing distribution partners in Hong Kong – Leung Yick and Telford – and two more in Macao to take care of this. Noting that these four companies are crucial to William Grant & Sons' success, Wong said: "We have been working very closely with them in both cities on sales, marketing and distribution for many years and they are our trusted partners."
Food & Beverages
Food & Beverages
Food & Beverages
Food & Beverages
Food & Beverages
Food & Beverages
Food & Beverages
Western Europe
Mainland China
Hong Kong
United Kingdom
Hong Kong
Western Europe
Mainland China
Hong Kong
United Kingdom
Hong Kong
Hong Kong
Mainland China
Western Europe
Hong Kong
Macau
United Kingdom
Hong Kong
Mainland China
Western Europe
Hong Kong
Macau
United Kingdom
Hong Kong
Mainland China
Western Europe
Hong Kong
Macau
United Kingdom
Hong Kong
Mainland China
Western Europe
Hong Kong
Macau
United Kingdom
Hong Kong
Mainland China
Western Europe
Hong Kong
Macau
United Kingdom