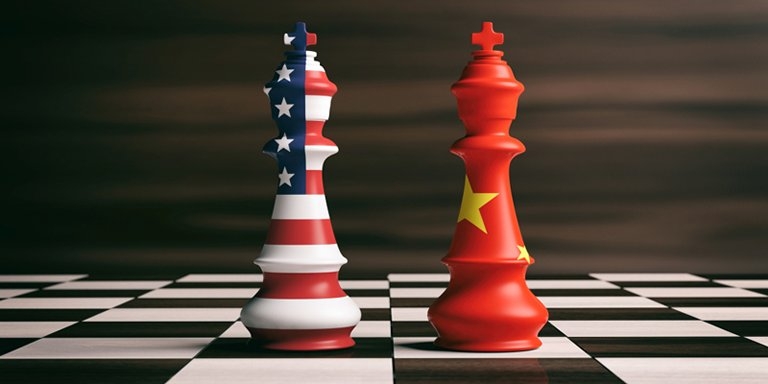 https://hkmb.hktdc.com/en/NTQwMjM2NjUy
WTO Rules Against U.S. Section 301 Tariffs
A World Trade Organisation dispute settlement panel ruled on 15 September that the United States' imposition of additional tariffs on US$234 billion worth of imports from mainland China violated U.S. obligations under WTO rules. U.S. officials decried the decision, although it will likely have no practical effect.
Following a Section 301 investigation, the Office of the U.S. Trade Representative determined that mainland China's acts, policies and practices related to technology transfer, intellectual property, and innovation are unreasonable and discriminatory. In response, USTR imposed an additional tariff of 25 percent on 818 products from mainland China with a trade value of about US$34 billion (List 1 goods) and then an additional 10 percent tariff (later increased to 25 percent) on another 5,745 products with a trade value of about US$200 billion (List 3 goods). Most of these tariffs remain in place despite the granting of some exclusions and mainland China's imposition of its own retaliatory tariffs.
The WTO panel agreed with mainland China that the Section 301 tariffs violated WTO rules because they (i) applied only to products originating from mainland China, in violation of the most-favoured-nation principle requiring WTO members to assess equal tariff rates on imports from other members, and (ii) exceeded the U.S.' bound tariff rates. The panel rejected the U.S. argument that the phase 1 trade agreement it reached with mainland China earlier this year effectively resolved this dispute.
USTR Robert Lighthizer slammed the decision, which he said "confirms what the Trump Administration has been saying for four years: The WTO is completely inadequate to stop China's harmful technology practices." He noted that the panel "did not dispute the extensive evidence submitted by the United States of intellectual property theft by China" and asserted that the United States "must be allowed to defend itself against unfair trade practices."
The ruling will likely have little to no immediate effect on the tariffs; among other things, a final resolution is currently precluded by the WTO Appellate Body's inability to operate. However, it could be considered in a recently-filed federal case challenging the Section 301 tariffs on List 3 and List 4A goods that, if successful, could result in the refund of all such tariffs. Specifically, this case asserts that Congress did not empower the executive branch to transform investigations targeting specific practices by a foreign country (e.g., the mainland Chinese intellectual property policies and practices that underlie the Section 301 tariffs) into a vast, unlimited trade war. The case also argues that in promulgating List 3 and List 4A USTR failed to follow required statutory provisions, making those actions invalid under the Administrative Procedures Act.
North America
Mainland China
USA
North America
Mainland China
USA
North America
Mainland China
USA
North America
Mainland China
USA
North America
Mainland China
USA
North America
Mainland China
USA
North America
Mainland China
USA
North America
Mainland China
USA
North America
Mainland China
USA
North America
Mainland China
USA
North America
Mainland China
USA