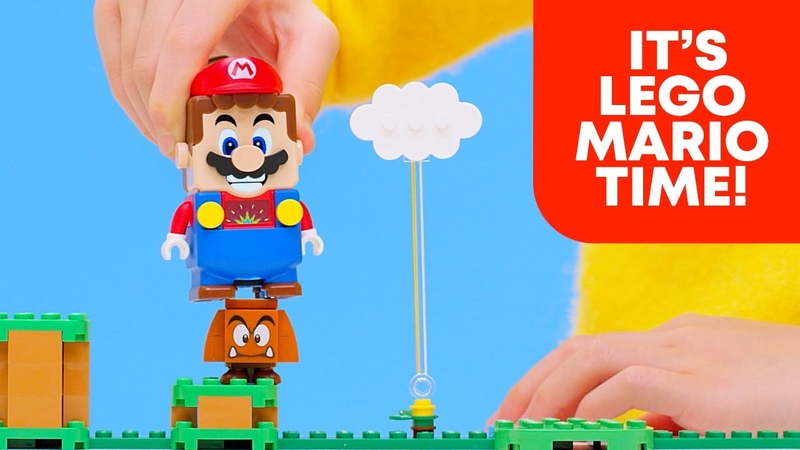 https://hkmb.hktdc.com/en/NTQ5Nzc0MjY2
Navigating Covid-19: An Educational Toy Maker
The LEGO Group began manufacturing interlocking toy bricks in 1949 and has since expanded into movies, theme parks and far more. On average, every year it is estimated to produce enough bricks to circle the earth five times. In line with this, Brand Finance, the London-headquartered business valuation consultancy, once reported LEGO had replaced Ferrari as the "world's most powerful brand", adding that, on occasion, investing in certain LEGO sets had proved to be more profitable than investing in gold.
It's no surprise then that with such a pedigree the company has established a production, sales, marketing and supply chain network which spans the globe. It is this, coupled with a powerful and well-established customer recognition as an educational brand, which has allowed it to navigate the Covid-19 crisis in a manner which has seen its fortunes remain robust – and even grow – according to Kenny Sham, the toy giant's Director, Head of Marketing for Hong Kong, Macao and Taiwan.
Canny Mixture
Whether in its global operations or more locally in Asia, LEGO has shown a canny mixture of playing to its core strengths and clever marketing strategies to weather the Covid-19 storm. For example, a Legoland Discovery Center in the US state of Texas recently showed that the company was taking the pandemic seriously by arranging its collection of LEGO minifigures so that they were at least six inches apart from each other, reflecting official guidelines on social distancing.
Smart marketing is only part of a much bigger picture. An example of its robustness in unprecedently fraught economic times for Hong Kong came in April 2020 when Kidsland International Holdings, China's largest toy retailer and the LEGO certified store partner for Hong Kong, opened a new LEGO shop in the city's Tuen Mun district. As well as a retail space, the 220 square metre store – its fifth in the Special Administrative Region – will also serve as a base for home delivery service for online purchases.
Marketing head Sham says the level of buying, either through e-commerce channels or in LEGO's five certified outlets in the city, has varied depending on the level of Covid-19 restrictions imposed by the government. He said: "The rate and level at which people are buying via e-commerce and physically in stores shifts depending on the level of lockdown in place. For example, online sales once dominated when the pandemic first hit the city in February, while revenge shopping was seen at our physical shops in May when there were no new confirmed cases for 23 days.
"More recently, e-commerce has spiked again as fresh waves of infection set in. However, traditionally our customers enjoy coming into the stores and physically touching the products, so that is something we don't think is replaceable, while obviously upping our presence in the e-commerce sphere."
As a creative and forward-looking entrepreneur, LEGO started to recalibrate its distribution and product development plans some two years ago to pay more attention to online sales and STEAM education. As a result of these timely moves, the giant saw its online sales grow from no more than 1% of yearly turnover to now more than 10%.
Its Hidden Side collection, which enables kids to build a multi-layered model and use a free interactive augmented reality (AR) app to hunt and trap ghosts, has proven to be a great success as a creative building toy, tech toy and AR game all rolled into one.
Also noteworthy was the brand's 1 August release of the video-game-in-real-life Super Mario play sets – a Starter Course and two Expansion Sets – amid the onset of the third wave of coronavirus crisis. With a built-in motion sensor, LCD screens and speaker, the interactive LEGO Mario figure knows where he is and what position he finds himself in. This, together with a Bluetooth connection to the LEGO Super Mario app, which offers a safe forum to share ideas with friends, offers a new play experience to kids, enabling them to build and rebuild new, endless action-packed adventures for – arguably – the world's most famous cartoon character, while competing with other children in a fun way.
Education Building
Sham said that if there is one thing that LEGO is renowned for wherever it is sold, it is its reputation with parents as being first and foremost an educational toy. It is this which the marketing chief says has been a crucial part of the company's relative success through the privations of the Covid-19 pandemic. He said: "One thing we have paid close attention to during the Covid-19 crisis has been consumer behaviour. What we have observed is that, basically, a lot of consumer behaviour changed and these significant and considerable changes have been driven by the fact that people across the world have been locked in at home.
"The past six months has changed things a lot and the good thing for us at LEGO is that our product is widely considered to be an educational toy and parents see it as being something of high value that their children can play and have fun with at home."
This consumer perception of the brand as being more both entertaining and good for children's development has helped LEGO to thrive, while other businesses have struggled. Sham said: "During this extremely difficult period a lot of businesses and sectors have seen a drastic reduction in sales, however for us – especially for our signature construction toys – we are actually growing. This has actually been an opportunity for us because people have been forced to stay at home some 90% of their time.
"Adults can stay in and watch Netflix, for instance, but for kids if they are locked down at home and have nothing to do, they need to play with toys. As a result of this, we have experienced some pretty good growth. I think we can separate the consumer behaviour of parents into two parts because they need to distract their kids as they need to work from home and have online meetings and the like.
"It is also the case that not all schools have ongoing home learning programmes, especially for the pre-school-aged who are in need of 'finger training', counting and sorting activities and the school-aged who are developing science, engineering and coding skills."
The company has responded to shifting consumer demands by adapting some of its existing products. Sham said: "To better cater to the needs of stuck-at-home parents and children, we've also 'twisted' or 'reinvented' our normal sets to offer new playing and learning solutions. At the same time local, regional and global social media campaigns, such as 'Brick at Home' and 'Let's Build Together', have been rolled out to help families play well at home and children and communities come together at the best of times and the hardest of times. Some of these campaigns were actually inspired by the Hong Kong team."
Old Acquaintances, New Ventures
Another spin-off from the Covid-19 situation and the lockdown necessity it has imposed on families, is that different generations and genders are either rediscovering their long-lost love for LEGO or falling for it for the first time, says Sham.
He said that parents – who long ago left their LEGO love affair behind – are rekindling their relationship with the brand, and while traditionally much more popular with boys because of the engineering and construction that is imprinted on LEGO's DNA, the educational toy is attracting more and more attention from girls, partly due to its growing lockdown-friendliness and partly due to a smart new line in products introduced by the company.
Sham said: "We are definitely finding that parents who played with LEGO when they were kids are now rediscovering just how valuable our products are in recreational and educational terms." Also, while boys remain the biggest chunk of our market, more and more girls are enjoying LEGO. In addition to the crossovers with other icons, brands and intellectual property (IP) owners such as Disney Princess, Minions and Harry Potter, we have introduced a new line of products which are going down very well to inspire kids of all ages with art and crafts kits for personal and room décor accessories and DIY projects."
Sham also offered a sneak preview of a LEGO first for Hong Kong, which he sees as a testament to the dexterity the company has demonstrated throughout the Covid-19 crisis. He said: "Hopefully, as soon as we get through the worst of the pandemic, we will be opening our first indoor entertainment theme park – LEGOLAND Discovery Center – in Hong Kong in the first quarter of 2021, alongside the gift shop that is now open at K11 MUSEA, if everything goes to plan."
Toys & Games
Toys & Games
Toys & Games
Toys & Games
Toys & Games
Toys & Games
Toys & Games
Toys & Games
Toys & Games
Toys & Games
Scandinavia
Hong Kong
Denmark
Hong Kong
Scandinavia
Hong Kong
Denmark
Hong Kong
Scandinavia
Hong Kong
Denmark
Hong Kong
Scandinavia
Hong Kong
Denmark
Hong Kong
Hong Kong
Mainland China
Scandinavia
Denmark
Hong Kong
Mainland China
Scandinavia
Denmark
Hong Kong
Mainland China
Scandinavia
Denmark
Hong Kong
Mainland China
Scandinavia
Denmark
Hong Kong
Mainland China
Scandinavia
Denmark
Hong Kong
Mainland China
Scandinavia
Denmark