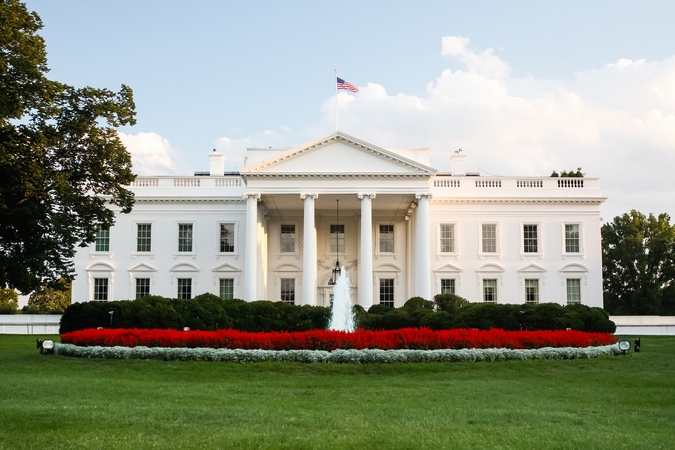 https://hkmb.hktdc.com/en/NTMzMzY3MzQ2
White House Budget Office Focuses on U.S. Spending Related to Mainland China
The White House Office of Management and Budget sent a memo on 27 August requiring all federal agencies to submit "cross-cutting data" on funding used for mainland China-related programmes. The "Strategic Competition with China Crosscut" reporting requirement will ostensibly be used to inform policymakers of Trump administration efforts to ensure that funding continues to reflect strategic priorities.
The OMB document directs agencies to provide data on funding used to counter "malign" influence from Beijing as well as to deter behaviour considered "incongruent with American interests." Examples given include efforts to counter the Belt and Road Initiative as well as military operations to deter aggressive behaviour by Beijing. The memo cites programmes to help U.S. entities compete in high-technology development, including 5G and wireless communications, semiconductors, artificial intelligence and machine learning, quantum computing, cyber system security, advanced manufacturing and robotics, autonomous and electric vehicles, biotechnology, advanced energy and space technologies.
OMB is also requiring agencies to report on any technical assistance and bi-lateral economic assistance programmes with Beijing. The reporting requirement includes specific references to the Centers for Disease Control and Prevention and the National Institutes of Health. The Trump administration has sought to eliminate health research co-operation with mainland China even as international health experts have emphasised the critical nature of co-operation during the current pandemic.
The reporting deadline is 21 September. Agencies must submit data on 2019 and 2020 budgets enacted into law, as well as for the 2021 administration budget proposal and 2022 agency budget requests.
Technology
Telecommunications
Medical Supplies & Medicine
Technology
Telecommunications
Medical Supplies & Medicine
Technology
Telecommunications
Medical Supplies & Medicine
Technology
Telecommunications
Medical Supplies & Medicine
Technology
Telecommunications
Medical Supplies & Medicine
North America
Mainland China
USA
North America
Mainland China
USA
North America
Mainland China
USA
North America
Mainland China
USA
North America
Mainland China
USA
North America
Mainland China
USA
North America
Mainland China
USA
North America
Mainland China
USA