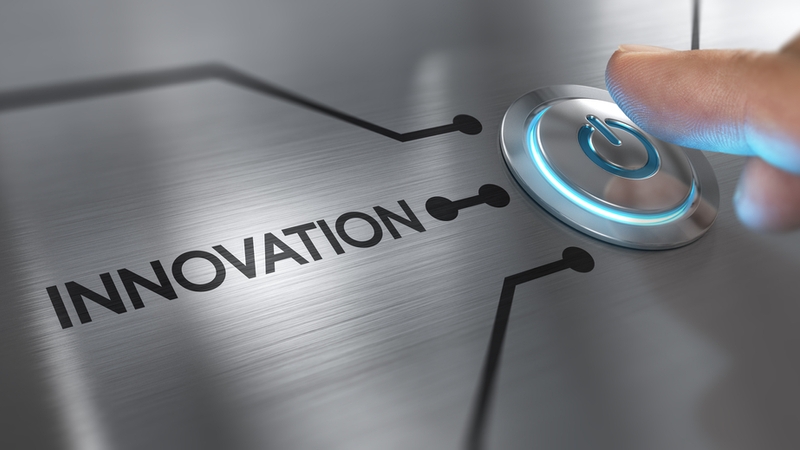 https://hkmb.hktdc.com/en/NTMxNDY3MzIx
Innovation and Transformation Crucial for Maintaining Competitiveness
After years of expansion and transformation, Glorious Sun Group has evolved from a small processing factory into a diversified business group engaged in property development, financial investment, and retail and export of apparel. According to Vice Chairman and General Manager Chun Fan Yeung, the main advantage of Glorious Sun setting up its headquarters in Hong Kong was to make use of the free flow of capital into the territory to tackle market changes and allocate resources when the company undergoes business transformation or expansion.
Innovation, Transformation and Diversification
Founded in Hong Kong in 1974, Glorious Sun Group started off as a small-scale jeans-processing factory. After years of expansion and transformation, it has grown into a diversified group with property development, financial investment, retail and export of apparel, interior design and decoration as its core businesses. Its subsidiary Glorious Sun Enterprises Ltd was listed on the Stock Exchange of Hong Kong in 1996. Glorious Sun's business spreads across mainland China, Hong Kong, Australia, New Zealand, the US, Canada and Singapore, and its group and mainland headquarters are in Hong Kong and Huizhou, respectively.
Hong Kong Plays Vital Role
In the 1970s, the company's signature "checkered jeans" turned Glorious Sun into a household name. Since its founding, the group has successfully undergone four rounds of transformation, the first in 1976. During that time, as Hong Kong was subject to textile quotas imposed by some countries, Glorious Sun switched from manufacturing in Hong Kong to investing in production facilities in the Philippines and Indonesia, and this move proved successful.
When China embarked on reform and opening-up in the late 1970s, Glorious Sun signed the country's first "three-plus-one" trade contract with Guangdong Textiles Import and Export Company. Under this contract, Glorious Sun transferred its experience in setting up factories overseas to mainland China by establishing the Advancetex Fashion Garment Factory, a modern garment enterprise specialising in processing with supplied materials, in Rongqi, Shunde in Guangdong Province.

By the time China officially implemented its reform and opening-up policy in December 1978, Glorious Sun, as a first mover, was already a few months ahead in negotiating with the Guangdong Textiles Import and Export Company on setting up factories on the mainland. Leveraging on its experience in Indonesia, the Philippines and the Advancetex Fashion Garment Factory, Glorious Sun further expanded its production lines by setting up more factories on the mainland, which encouraged other Hong Kong companies to follow suit.

When the company first expanded its production base to the mainland and Southeast Asia, its business was mainly supervised by the management team in Hong Kong. At the time, the company seconded its Hong Kong management staff to the mainland to transfer their production techniques and management know-how to local staff and take charge of site selection for the production base, factory establishment, staff recruitment, training, and liaison with local government departments.
Yeung points out that Glorious Sun has not only witnessed and participated in China's reform and opening-up, but has also made contributions along the way, helping to drive the course of reform and opening-up while benefitting from this policy in return. During the past 40 years, Hong Kong has served as an important financing centre for the mainland.
The company's second round of transformation involved its development from a manufacturing entity into an enterprise embracing industry and trade, i.e., the import and export of apparels. In the 1980s, the group underwent yet another change by taking up property development and financial investment. Furthermore, Glorious Sun Enterprises under Glorious Sun Group was listed in Hong Kong in 1996, taking advantage of the city's position as a financing centre. The company's property development business also benefits from the professional property valuation, consultancy and management services available in Hong Kong. As for its financial investment business, Glorious Sun has achieved considerable gains due to the wealth management knowledge and experience offered by financial institutions in the city.
By the 1990s, Glorious Sun once again switched its focus, this time to apparel retail. Seeing that foreign brands were greatly popular with Asian consumers, Glorious Sun acquired the Australian causal wear brand Jeanswest and made a foray into the mainland market. Throughout the acquisition process, Glorious Sun relied on the assistance offered by Hong Kong's financial companies and professional service suppliers in such areas as due diligence, company valuation, transaction, and legal advice on mergers and acquisitions.
Yeung points out that flexibility, innovation and a forward-looking vision are the keys to Glorious Sun's achievement. The evolution of the company's operations from clothing manufacturing in Southeast Asia and Guangdong to "processing with supplied materials", then to retail and management services, and to property development and financial investment, all hinges on the belief of the management in flexibility and changing with the times. The biggest advantage of Glorious Sun setting up its headquarters in Hong Kong was to make use of the city's free flow of capital to flexibly tackle market changes and allocate resources when the company undergoes business transformation or expansion. Moreover, the financial, accounting, legal and other professional services available in Hong Kong provide effective support to the company in attaining its development goals.
Flexibility the Key to Further Development
It was set out in the Outline Development Plan for the Guangdong-Hong Kong-Macao Greater Bay Area that Hong Kong's main functions in the GBA are to provide financial, logistics, shipping and professional services. Yeung reckons that Hong Kong's advantages lie in its unique "one country, two systems" status. As a free market, Hong Kong is mainland China's window to reform and opening-up, which not only has unparalleled advantages in the GBA, but also serves as an international financing platform for mainland enterprises. Yeung is highly optimistic about the development of Hong Kong and fully confident of the development of the GBA. He supports the traditional Chinese cultural belief that the country comes first before the family and self. As long as major cities in the GBA such as Hong Kong, Shenzhen and Guangzhou unite to lead other GBA cities in developing further, the development prospects for the GBA are boundless.
Although Hong Kong holds a leading position in the GBA, it still has much room for improvement. Using asset management as an example, Yeung points out that only a handful of large international asset management companies have set up their headquarters in Hong Kong, with the number lagging far behind New York, the world's largest financial centre. He believes Hong Kong should aim to become the biggest international financial centre across the globe.
With regard to the exhibition services sector, Yeung remarks that Hong Kong's fashion fairs used to serve as an ideal platform for mainland enterprises seeking foreign buyers or business partners. However, today the rapid development of fashion fairs in mainland cities such as Shanghai has gradually overshadowed Hong Kong.
In Yeung's opinion, Hong Kong should ride on its advantages to make changes and move forward in line with the development trends of the GBA. As an international financial centre, Hong Kong should enhance the influence of its financial sector on the international arena and turn the advantages of "one country, two systems" into the GBA's advantage. The development of mainland cities is still market-led. In this respect, Hong Kong, leveraging its rich experiences gained from the international market and its ties and cultural affinity with the mainland, has a role to play by acting as an "innovator and driver" to lead other GBA cities to develop in a more open direction. Hong Kong should also strengthen its position as an international business hub and help the mainland open up further in terms of investment and capital flow.
Where innovation and technology are concerned, Hong Kong should align with and complement other GBA cities in its course of development, as other cities in the GBA possess resources which Hong Kong lacks, such as land and researchers. Hence, Hong Kong should make better use of the cost advantage of mainland cities in developing innovation and high-tech industries. Professors in Hong Kong could take students to mainland cities to conduct R&D projects. Hong Kong could also create an entrepreneurial environment and offer financing possibilities to build a platform linking start-ups and technology commercialisation opportunities, thereby encouraging start-ups to move to other GBA cities. Hong Kong and mainland cities should complement one another and in order to achieve complementarity, more Hong Kong personnel and resources should flow into the mainland.
On the mainland's implementation of the Belt and Road Initiative, China's ambitious international infrastructure development and trade facilitation programme, Yeung believes there is still a lot the Hong Kong government could do. For instance, it could consider approaching the relevant government departments and organisations in the countries or regions along Belt and Road routes in an effort to secure more investment incentives for Hong Kong companies. It could also negotiate with governments in the Belt and Road countries or regions and ask them to allocate land for the establishment of a Hong Kong SME entrepreneur park, and provide different kinds of subsidies to help SMEs resolve difficulties encountered in the initial stage of development.
Finally, Yeung's advice for Hong Kong companies wishing to develop in the GBA is: give full play to their own advantages and be "Creative, Competitive and Adaptive". Such is Glorious Sun's philosophy.
Company interview conducted by PricewaterhouseCoopers Advisory Services Limited
---
Note 1: The opinions and views expressed are those of the interviewees and do not necessarily reflect the views of HKTDC or PwC. HKTDC or PwC shall in no way be responsible for the accuracy, completeness or timeliness of the information provided by them, and for any loss associated with the use of such information.
Note 2: This English version of the case study is translated by HKTDC based on the Traditional Chinese version prepared by PricewaterhouseCoopers Advisory Services Limited. Should there be any inconsistency or ambiguity between this English version and the Traditional Chinese version, the Traditional Chinese version shall prevail. PricewaterhouseCoopers Advisory Services Limited will not have or accept any liability, obligation or responsibility whatsoever for any loss, destruction or damage (including without limitation consequential loss, destruction or damage) however arising from or in respect of any use or misuse of or reliance on the English version of this case study.
Garments, Textiles & Accessories
Real Estate Services
Finance & Investment
Garments, Textiles & Accessories
Real Estate Services
Finance & Investment
Garments, Textiles & Accessories
Real Estate Services
Finance & Investment
Garments, Textiles & Accessories
Real Estate Services
Finance & Investment
Garments, Textiles & Accessories
Real Estate Services
Finance & Investment
Garments, Textiles & Accessories
Real Estate Services
Finance & Investment
Garments, Textiles & Accessories
Real Estate Services
Finance & Investment
Hong Kong
Mainland China
Hong Kong
Macau
Hong Kong
Mainland China
Hong Kong
Macau
Hong Kong
Mainland China
Hong Kong
Macau
Hong Kong
Mainland China
Hong Kong
Macau
Hong Kong
Mainland China
Hong Kong
Macau
Hong Kong
Mainland China
Hong Kong
Macau
Hong Kong
Mainland China
Hong Kong
Macau