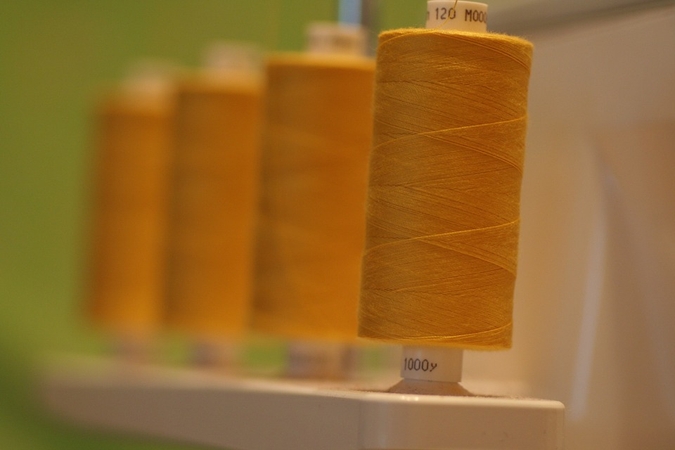 https://hkmb.hktdc.com/en/NTM4NDA5MTg3
Apparel, Cotton, Hair Products, Computer Parts from Mainland China Subject to New Detention Orders
U.S. Customs and Border Protection has issued five new withhold release orders requiring the detention at all U.S. ports of entry of the following products:
all products made with labour from the Lop County No. 4 Vocational Skills Education and Training Center in mainland China's Xinjiang Uyghur Autonomous Region (dated 25 August);
hair products made in the Lop County Hair Product Industrial Park in XUAR (dated 25 August);
apparel produced by Yili Zhuowan Garment Manufacturing Co. Ltd. and Baoding LYSZD Trade and Business Co. Ltd. in XUAR (dated 3 September);
cotton produced and processed by Xinjiang Junggar Cotton and Linen Co. Ltd. in XUAR (dated 8 September); and
computer parts made by Hefei Bitland Information Technology Co. Ltd. in Anhui, mainland China (dated 8 September).
These orders were based on information that reasonably indicates the use of prison and/or forced labour, including highly coercive/unfree recruitment, work and life under duress, restriction of movement, isolation, intimidation and threats, withholding of wages, and abusive working and living conditions. Importers of detained shipments will have an opportunity to export their shipments or submit proof to CBP that the items were not produced with forced and/or prison labour.
19 USC 1307 prohibits the importation of goods mined, produced or manufactured, wholly or in part, in any foreign country by forced labour, including convict labour, forced child labour and indentured labour. Such goods are subject to exclusion and/or seizure and may lead to criminal investigation of the importer. The Trade Facilitation and Trade Enforcement Act of 2015 eliminated the consumptive demand clause, which allowed entry of certain forced labour-produced goods if they were not produced domestically in such quantities as to meet consumptive demands.
When information reasonably but not conclusively indicates that goods within the purview of 19 USC 1307 are being imported, CBP may issue withhold release orders. CBP has said that it acts on information concerning specific manufacturers, exporters and goods and does not generally target entire product lines or industries in problematic countries or regions. CBP also does not generally publicise specific detentions, re-exportations, exclusions or seizures that may have resulted from its WROs or findings.
CBP currently enforces 32 withhold release orders against mainland Chinese goods, including garments, cotton, hair products, computer parts, peeled garlic, soda ash, potassium, malleable iron pipe fittings, asbestos, tea, artificial flowers, hoists and various rubber products. CBP encourages stakeholders to closely examine their supply chains to ensure their imported goods are not mined, produced or manufactured, wholly or in part, with prohibited forms of labour (i.e., slave, convict, forced child or indentured labour).
Garments, Textiles & Accessories
Health & Beauty
Computer & Peripherals
Garments, Textiles & Accessories
Health & Beauty
Computer & Peripherals
Garments, Textiles & Accessories
Health & Beauty
Computer & Peripherals
North America
Mainland China
USA
North America
Mainland China
USA
North America
Mainland China
USA
North America
Mainland China
USA
North America
Mainland China
USA
North America
Mainland China
USA
North America
Mainland China
USA
North America
Mainland China
USA