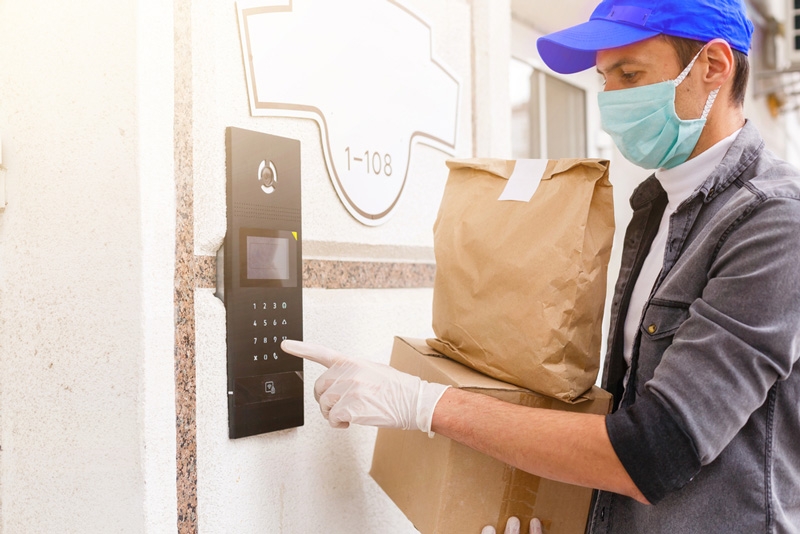 https://hkmb.hktdc.com/en/NTM0OTE3MjA4
The Post-Pandemic World: Digital Adoption and Market Diversification
As governments around the world try to contain the spread of coronavirus by closing their borders, implementing social distancing, and restricting the movement of people, physical events such as exhibitions and business conferences have been cancelled and global trade activities have declined sharply. Hong Kong businesses are facing unprecedented challenges. 
Post-pandemic Strategies of Hong Kong Companies 
From 1 June to 8 July, 2020, the HKTDC has successfully interviewed 100 Hong Kong companies from three broad categories, namely, consumer products (e.g. fashion apparel, electronics, gifts), consumer services (e.g. travel, personal finance, catering), and business services (e.g. financial services, creative industries, information technology). The survey aims to discover what challenges businesses in Hong Kong are facing in the current scenario and what they expect for the future. 
The majority of respondents were of the view that they must adapt to this "new normal" by changing their business strategies. 38% of companies indicated that they are downsizing their businesses. Other proposed responses to the circumstances were 1) to strengthen digital presence (69% opted for "developing more online distribution channels" and 56% opted for "using more online marketing"), 2) to diversify into new markets (57%), and 3) to escalate technology adoption (47%).
Strengthening Digital Presence 
There are two ways to strengthen a brand's digital presence. One is to develop more online sales and distribution channels; the other is to target online marketing intelligently. 
As Covid-19 restrictions made brick-and-mortar retail very difficult, online shopping became the primary means of commerce in the first and second quarter of 2020. In Hong Kong, total digital consumption continued to grow, with an 8% increase in visits and a 10% increase in total minutes spent online in March 2020[1]. Global online shopping also experienced significant growth in the first half of 2020. Many traditional businesses have rushed to develop new digital channels to reach their customers rather than depending on the conventional sales and distribution channels such as wholesaling and retailing. 
Businesses with an interest in online distribution can go different routes. Some businesses, such as Amazon and Netflix, exist only on the Internet. Other companies, such as Walmart and Ikea, prefer a blend of online and offline presence that delivers a cross-platform experience for the brand. In addition to conventional retail, online sales can include business-to-business (B2B) and business-to-consumer (B2C) transactions, such as eBay offers. 
Using the Internet as a primary sales and distribution channel offers multiple advantages. Building a website is cheaper than opening a physical store, and online business owners can reach customers online anywhere in the world. Shopping is easy and comfortable for buyers. Perhaps the most enticing benefit is that businesses can capture data about their customers' browsing and buying behaviours. Through data analytics, businesses can target customers' tastes and preferences, customise their experience to increase conversion rates, encourage repeat purchases and build customer loyalty. 
For some businesses in Hong Kong, online retailing is seen as an add-on sales channel to their "brick-and-mortar" shops. Online channels have proven to be critical while physical shops have been forced to shut down during the pandemic. Most respondents indicated that they intend to seriously consider new digital channels as a consequence of the devastating threat to their business posed by the pandemic crisis. 
At the same time, because of the online lifestyle of the post-corona consumers, marketers also anticipate a shift of marketing budgets towards digital display ads, social media, and online videos where the viewership is on the rise. More and more businesses are inclined to use digital marketing as the primary tool to reach their target audience while offline marketing serves as a follow-up advertising campaign. Respondents of the trade survey indicated that for the younger generation, nothing seems to capture their attention and passion as much as online videos and social apps.
Today's online marketplace is so crowded that simply having a website is not enough to drive sales for online businesses. A marketing strategy is needed to drive the target consumer to the websites and convert visitors to buyers. Even if a business does not sell online, they still think that having an effective digital marketing strategy is essential for the survival of their businesses.
Just a decade ago, businesses marketed through large-scale and costly one-way advertising. Such an inefficient and costly marketing mode led to a mismatch of supply and demand, ineffective expenditure of advertising dollars, and loss of business opportunities. The Internet offers a direct approach for brands to communicate with consumers – learning what they want and integrating customer feedback into new product development. It also gives brands a great opportunity to actively engage with their customers to build brand loyalty and drive online advocacy.
Digital marketing is an umbrella term for marketing products or services using digital technologies. Such marketing is mainly on the internet, but also includes mobile phones, display advertising, and other digital media.
"When our display ads appear on Google or social media like Instagram, Facebook or WeChat, our brand can be seen by prospective customers who are ready to buy, and the transaction can be completed with just a few clicks. We cannot achieve such effects by using traditional advertising," one respondent of the trade survey said.
"People today are increasingly wary about paid advertisements. Consumers are conducting their own research, reading product reviews, and seeking out recommendations from online communities before making purchase decisions," another respondent said.
Diversifying into New Markets
Apart from expanding online sales channels and strengthening their digital brand presence, 57% of respondents opted for "diversifying into new markets" in response to the pandemic. Obviously, there are many advantages to diversify – expanding the customer base, economies of scale and establishing multiple revenue streams are just some of the key benefits.
Many small businesses in Hong Kong rely on one or two major markets for most of their revenue, making the company extremely vulnerable to failure if one of the markets is experiencing a severe slowdown. "Even if diversification of markets does not increase profits significantly, it can provide alternative revenue streams and cash flow during a difficult time," said a respondent. "Putting all the eggs in one basket can harm our business."
"Ever since the coronavirus outbreak, our company has had a lot of order cancellations from our European customers, and the same happened with our American customers at a later stage. And then one after another, every economy in the world was affected. Fortunately, the lockdown measures in different regions have been staggered, so our business has not come to a standstill," said another respondent.
---
[1] Source: ComScore MMX Multi-platform Feb 2020-Mar 2020, HK
Hong Kong
Hong Kong
Hong Kong
Hong Kong
Hong Kong
Hong Kong
Hong Kong
Hong Kong
Hong Kong
Hong Kong
Hong Kong
Hong Kong
Hong Kong
Hong Kong
Hong Kong
Hong Kong
Hong Kong
Hong Kong
Hong Kong
Hong Kong
Hong Kong
Hong Kong
Hong Kong
Hong Kong
Hong Kong
Hong Kong
Hong Kong
Hong Kong
Hong Kong
Hong Kong