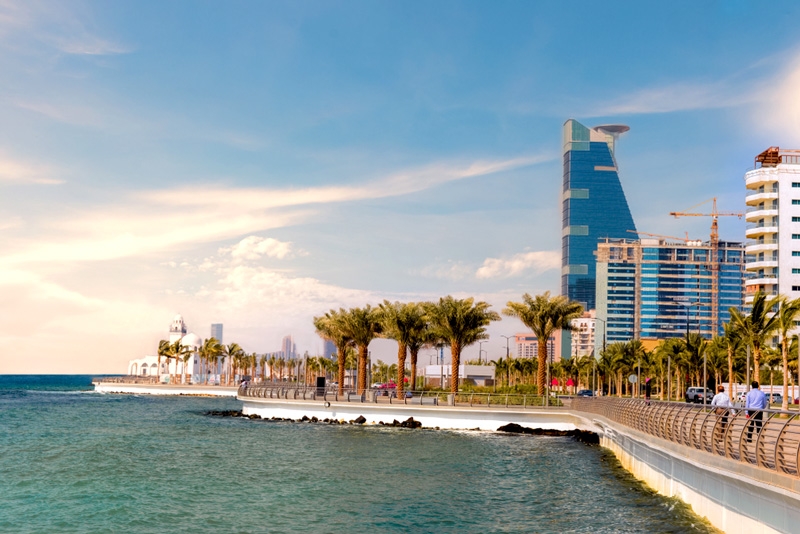 https://hkmb.hktdc.com/en/NTI2MjYzMzA4
SAUDI ARABIA: Ministry of Commerce Targets E-Commerce Violators
Saudi Arabia's Ministry of Commerce (MOC) announced on 13 August 2020 that it has fined 44 online sellers for breaches of the country's E-Commerce Law 2019 which came into force in October of last year. The law's related executive regulations were subsequently issued by the MOC in January this year.
In an official news release, the MOC reminded online sellers that those failing to comply with the new legislation would not only be warned, but could also be fined up to SAR1 million (US$266,650), or even be closed down. The release stated: "During the past months, the Ministry had blocked five e-stores in violation immediately, in coordination with the concerned authorities, as soon as the violations were detected, then they were referred to the concerned committee."
Of importance to online vendors, foreign or domestic, is that the Saudi e-commerce law defines e-commerce platforms in broad terms, as being "any website or application that provides services for the facilitation of e-commerce transactions, such as online advertisement services or the promotion of products or services, or enabling the acceptance of orders or payments, or any other service that facilitates the practice of e-commerce". According to a recent commentary of the new rules by international law firm, Clyde & Co, not only are the big e-commerce platforms such as Amazon or Google Play targeted, but also payment gateways, click-through advertisements and other types of service that help to support the e-commerce ecosystem. Copies of the new law and its executive regulations are available in Arabic on the MOC website.
The MOC release reminds all online vendors that the law requires them to either register on the country's 'Maroof' e-commerce website, or to use other well-known international websites that provide high levels of data confidentiality to users. E-store owners need to review and upgrade their systems to protect consumer data, and include a privacy policy on their websites.
The ministry said that websites should also have an 'unsubscribe' option from any website information or marketing material 'service', and site owners must update their terms and invoices as per the regulations. The law also has various provisions aimed at protecting consumers against fraud and misrepresentation. For example, customers must be able to return items or end a contract of service within seven days of receipt, and be permitted to cancel an order if delivery is delayed for more than 15 days.
Middle East
Saudi Arabia
Middle East
Saudi Arabia
Middle East
Saudi Arabia
Middle East
Saudi Arabia
Middle East
Saudi Arabia
Middle East
Saudi Arabia
Middle East
Saudi Arabia