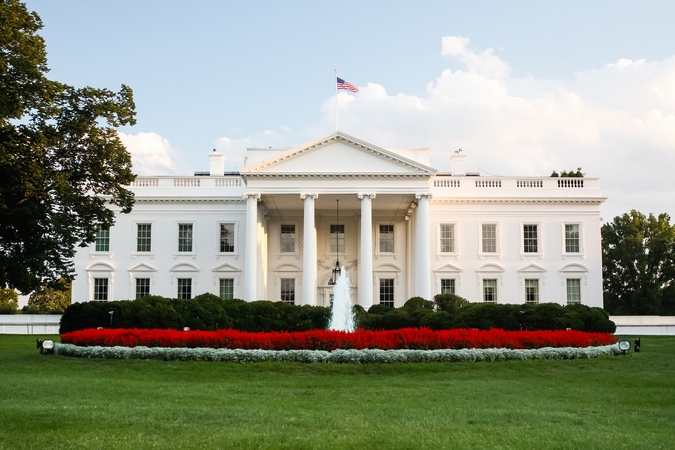 https://hkmb.hktdc.com/en/NTI1NDM3NDE1
U.S. and Mainland China Discuss Implementation of Phase One Trade Agreement
The Sino-U.S. phase one economic and trade agreement that was signed on 15 January and implemented on 14 February specified that a follow-up meeting would occur in six months. Following multiple delays and statements from President Trump and others expressing doubts about Sino-U.S. relations, mainland Chinese Vice Premier Liu He, U.S. Trade Representative Robert Lighthizer and U.S. Treasury Secretary Steven Mnuchin spoke from their respective capitals on 24 August.
A USTR press release described it as a "regularly scheduled call" and reported that the participants discussed Beijing's steps to "effectuate structural changes called for by the Agreement that will ensure greater protection for intellectual property rights, remove impediments to American companies in the areas of financial services and agriculture, and eliminate forced technology transfer." The press release indicated that both sides "see progress and are committed to taking the steps necessary to ensure the success of the agreement." 
Although the USTR press release referenced "the significant increases in purchases of U.S. products by China as well as future actions needed to implement the agreement", an analysis released on 25 August by Chad Bown of the Peterson Institute for International Economics found that mainland China's purchases through July 2020 continued to represent less than half of its phase one commitments. Imports of covered products from the United States were US$48.5 billion through July 2020, compared with a pro-rated year-to-date target of US$100.7 billion. Bown included an analysis based on Beijing's import statistics, which vary somewhat from U.S. records; however, neither country's records claim to meet the phase one commitments.
U.S. statistics on exports of manufactured goods were at 58 percent of the commitment level as Beijing continues to decry additional U.S. export controls on dual-use products that could potentially be used for military or surveillance purposes. However, a greater problem in meeting phase one commitments exists in the level of fuel exports, which stand at only 24 percent of the agreed commitment, as well as in agricultural exports at 39 percent of the agreed level. Moreover, recent industry forecasts cast doubt on any increased liquefied natural gas purchases in light of mainland Chinese stocks.
On 24 August, U.S. Agriculture Secretary Sonny Perdue expressed hope that the phase one arrangement "is moving relatively well over the last four to six weeks; from a purchasing standpoint", adding that "they're still going to have to really hit full stride in order to meet their commitments for 2020." U.S. soybean futures recently climbed on hopes of increased mainland Chinese purchases, with one source forecasting total shipments at 40 million tonnes this year (an increase of 25 percent from the baseline year of 2017).
In his address to the recently-held Republican National Convention, Secretary of State Mike Pompeo declared the phase one deal a Trump administration success, claiming that it would "bring jobs home". No discussion of any phase two deal was raised at the convention or in any other recent fora.
A translation of the statement from the Ministry of Commerce in Beijing said that "the two sides had a constructive dialogue on strengthening the co-ordination of the macroeconomic policies of the two countries and the implementation of the first phase of China-U.S. economic and trade agreement." The two sides also agreed to "create conditions and atmosphere to continue to promote the implementation of the first phase of the China-U.S. economic and trade agreement."
North America
Mainland China
USA
North America
Mainland China
USA
North America
Mainland China
USA
North America
Mainland China
USA
North America
Mainland China
USA
North America
Mainland China
USA
North America
Mainland China
USA