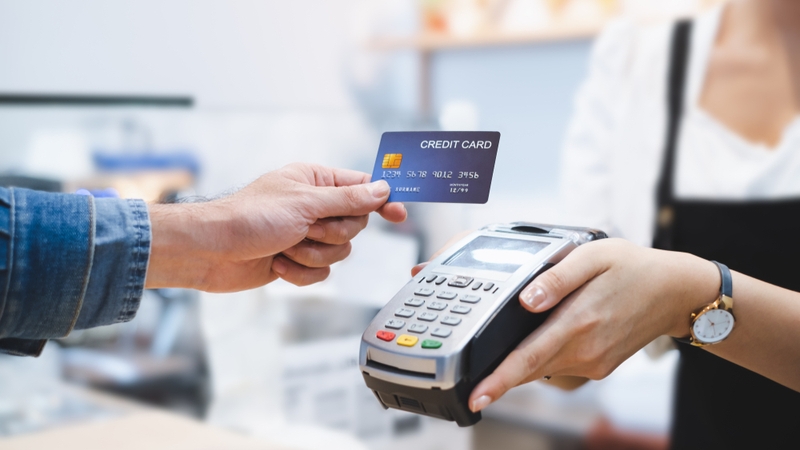 https://hkmb.hktdc.com/en/NTI1MzY4Nzg2
Hong Kong's Innovation Drives Fintech Development in the GBA
As a fintech company, Goldpac Group Ltd provides clients around the world with secure smart payment total solutions. Group Chairman Lu Runting points out that Hong Kong, as an international financial centre, possesses advantages such as free flow of capital, easy foreign-exchange conversion, a free business environment and a high degree of internationalisation, which facilitate business deals with foreign clients. However, Lu says Hong Kong talents are relatively homogeneous where qualifications, capabilities and professional knowledge are concerned. In light of this, the city must attract more talents from other places and strengthen the training of fintech professionals in a move to align with the development of the Guangdong-Hong Kong-Macao Greater Bay Area (GBA).
Leader in Secure Smart Payment Solutions
Founded in 1993 as the first fintech enterprise in China, Goldpac Group Ltd (3315.HK) was listed on the Hong Kong Stock Exchange Main Board in 2013. Goldpac is the only fintech company in China accredited by six leading credit-card issuers, namely China UnionPay, Visa, MasterCard, American Express, JCB and Diners Club. The company supplies clients across the globe with devices that support secure smart payment systems, such as embedded software, secure payment products, and smart financial self-service equipment. Riding on innovative fintech, Goldpac also provides clients in the financial, government, healthcare, transport and retail sectors with data-processing services, systems-platform services and other total solutions. It also helps to promote inclusive finance, extend secure payment boundaries, and optimise the fintech ecosystem in a bid to reach the goal of "making transactions faster and safer".
Fintech Trendsetter ​​​​​​​​​​​​​​
Goldpac devotes continual efforts to pursuing innovation in order to stay at the forefront of technological advancement. In providing clients with safe and user-friendly services by using state-of-the-art technology, the company has also attained steady growth. In the course of China's fintech development, Goldpac has been one of the trendsetters in smart payment, secure payment technology for online banking, global applicability of bank cards and identity authentication.
In terms of business model innovation, based on the principle of the shared economy, Goldpac built China's first bank card data processing centre in Zhuhai in 2001. The daily data processing volume of the centre reaches a million bank cards, covering 6,500 different card types. The centre is capable in providing 24/7 services to clients around the world. This move set a precedent in China's financial payment card data processing service outsourcing, transforming the business model of data processing in the banking sector and greatly increasing the efficiency of bank card data processing. It has also promoted the development of the smart card industry and secure smart payment industry in China, marking an epoch-making change in the history of China's financial services outsourcing. At the same time, it acts as an example and pointer for the development of other industries.
GBA as a Base of Research, Production and Financing
Goldpac built its core base in Zhuhai in 1995, housing R&D, operation, production, services and sales management under one infrastructure. Apart from setting up an R&D and sales centre in Beijing, Goldpac has also established data processing centres in Shanghai and Tianjin that serve as back up site for the Zhuhai data processing centre. This move not only provided more efficient services to clients, but also enhanced the company's risk control capability in disaster recovery for the financial sector.
Goldpac has also opened a number of branch offices in Guangzhou, Hangzhou and Xi'an in an effort to meet the various demands of domestic clients. In its drive to further expand foreign markets, Goldpac has established a data processing centre in the Philippines' capital Manila to serve the Southeast Asian market. The company is headquartered in Hong Kong and has set up overseas branch offices in Singapore and the Philippines through its continual efforts to expand global business. Today, Goldpac has operations in 25 countries and regions and its clientele includes more than 1,000 large and medium-sized international financial institutions. The company now ranks among the world's top five players in the financial payment products industry.
Lu says Hong Kong, as an international financial centre, possesses advantages such as free flow of capital, easy foreign-exchange conversion, a free business environment, and a high degree of internationalisation, all of which facilitate business deals with foreign clients. Moreover, Hong Kong's legal system is more in line with the international system and is recognised by the international community, which is beneficial to companies wishing to enter the mainland market or those aiming to go global. It was based on these advantages that Goldpac chose to list on the Hong Kong Main Board in December 2013, making the city its financing platform.
Goldpac listed and raise more than HK$1.1 billion from the Hong Kong bourse, with funds coming from a diversity of international sources (including Europe, the US and Japan). Hong Kong's mature financial market offers the company a wide range of flexible and sustainable financing channels, including bonds, strategic investments, financial leasing, convertible bonds and warrants. In its overseas market development strategies, Goldpac also relies on the fast and convenient foreign exchange conversion services offered by Hong Kong's advanced financial system, through which the group's funds in Singapore, the Philippines and Vietnam can be converted freely.
As one of the earliest fintech companies in China, Goldpac is a first mover in integrating and synergising development of the fintech industry in GBA. As early as 2000, Goldpac already began to leverage its technological advantages in authentication and secure encryption to provide data processing services to a number of financial institutions in Hong Kong and Macao, and has gradually built up the largest payment card data processing centre in the world. Goldpac has also made Hong Kong its financing platform for expanding worldwide by listing on the Hong Kong Main Board. The company also uses the city as the transportation centre, taking advantage of its international aviation and transport services to deliver its products to 25 countries and regions in Europe, the Americas, Middle East, Southeast Asia and South Asia.
Taking lead on Fintech Trends
Goldpac is devoted to bolstering interconnectivity by way of technology innovation, promoting the seamless connection and integration of cities within the GBA in areas such as transport and social security. In view of the increasingly rapid development of fintech, Goldpac has signed strategic partnership agreements with Unigroup Guoxin Microelectronics, CEC Huada Electronic Design and China Mobile (Guangdong) to jointly build a GBA fintech centre in Zhuhai.
The strategic partnership agreement recently signed with Guangdong Mobile has further enhanced the strengths of the fintech centre by establishing the first '5G + fintech' application, innovation and demonstration showcase in the GBA. This aims to provide support to the integrated development of fintech and such technologies as 5G, internet of things, cloud computing, big-data analytics, artificial intelligence, virtual reality and augmented reality.
Strongly supported by the Zhuhai city government, this project, with Goldpac as the core, involves the building of a fintech innovation ecosystem in the GBA to drive the development of the fintech industry. Lu said that in the course of development of the fintech industry, Hong Kong and Zhuhai should forge closer co-operation ties. For instance, the two places could enhance co-operation in technological innovation by establishing effective collaboration channels between innovation centres in Hong Kong, such as the Hong Kong Science Park and Cyberport, and incubators in GBA cities including Zhuhai. Such collaboration could facilitate the smooth exchange of talents and R&D achievements as well as effectively expedite the pace of project industrialisation. Moreover, the two cities could implement mutual recognition of scientific research projects. For example, projects recognised by experts of the Hong Kong Science Park and Cyberport could establish a presence in GBA cities such as Zhuhai where they would be recognised directly and entitled to the local project incentive policies. Also, venues would be made available to popular fintech forums and conventions in the GBA to further increase the influence of these events.
Lu adds that there is still much room for collaboration between Hong Kong and other GBA cities, Zhuhai in particular, in big data. Take the Hong Kong-Zhuhai-Macao Bridge for example. Transport connectivity is set to promote transport network data flow and data sharing among the three places, effectively facilitating data analysis and optimising traffic arrangements. In the healthcare sector, Lu is hoping to start with transforming medical cards for the elderly by linking them to the mainland's medical database in order to optimise resources matching. Lu points out that, while Hong Kong has sound logistics and transportation infrastructure, the speed of technological innovation lags far behind than that of its economic development. He reckons Hong Kong should enhance its sensitivity to the latest trends of technology applications and also be more open to the launch of new products. In this regard, the Hong Kong government could help by giving more support and assistance to industry players in terms of policies and funds.
Talent the Key to Business Growth
Lu says Goldpac's technological innovation has all along been leading the industry. In the course of its development, the company continues to launch new products and provides services of the highest quality to clients by offering 'products + services' total solutions. However, the shortage of professional technological personnel poses a challenge to Goldpac's business growth. Although Hong Kong has a large pool of talents, their qualifications, capabilities and professional knowledge are rather homogeneous. In light of this, Hong Kong must attract more talents from other places and the government should seriously consider how to foster professionals in related sectors – such as technological innovation – so that Hong Kong can play a bigger role in the development of the GBA.
In this regard, Lu suggests that in the short term the government could start with the tax incentive by increasing subsidies and support granted to talents from outside Hong Kong as an incentive to attract them to come to work and fill the gap in personnel shortage. In the long run, the government should strengthen promotions to arouse the interest of young people in these sectors.
Company interview conducted by PricewaterhouseCoopers Advisory Services Limited
---
Note 1: The opinions and views expressed are those of the interviewees and do not necessarily reflect the views of HKTDC or PwC. HKTDC or PwC shall in no way be responsible for the accuracy, completeness or timeliness of the information provided by them, and for any loss associated with the use of such information.
Note 2: This English version of the case study is translated by HKTDC based on the Traditional Chinese version prepared by PricewaterhouseCoopers Advisory Services Limited. Should there be any inconsistency or ambiguity between this English version and the Traditional Chinese version, the Traditional Chinese version shall prevail. PricewaterhouseCoopers Advisory Services Limited will not have or accept any liability, obligation or responsibility whatsoever for any loss, destruction or damage (including without limitation consequential loss, destruction or damage) however arising from or in respect of any use or misuse of or reliance on the English version of this case study.
Finance & Investment
Finance & Investment
Technology
Finance & Investment
Technology
Finance & Investment
Technology
Finance & Investment
Technology
Finance & Investment
Technology
Hong Kong
Mainland China
Hong Kong
Macau
Hong Kong
Mainland China
Hong Kong
Macau
Hong Kong
Mainland China
Hong Kong
Macau
Hong Kong
Mainland China
Hong Kong
Macau
Hong Kong
Mainland China
Hong Kong
Macau
Hong Kong
Mainland China
Hong Kong
Macau