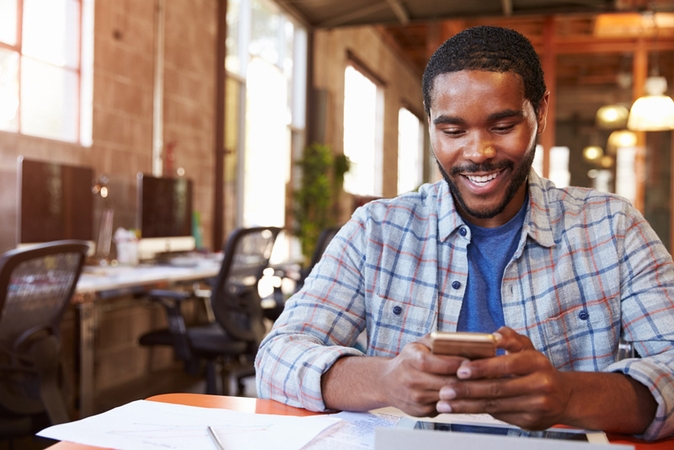 https://hkmb.hktdc.com/en/NTE5NDEwNjE4
U.S. Orders ByteDance to Sell TikTok App
On 6 August, the Trump administration issued two executive orders regarding smartphone apps owned by mainland Chinese firms: the TikTok video-sharing app owned by ByteDance and the WeChat communications and payment app owned by TenCent. Each EO prohibits American citizens and U.S. companies from conducting any transactions with the subject firms under the authority of the International Emergency Economic Powers Act, beginning from 20 September. The EOs maintain that the referenced apps continue to "threaten the national security, foreign policy, and economy of the United States" because they collect data that "threatens to allow the Chinese Communist Party access to Americans' personal and proprietary information."
In response to this action, ByteDance stated that it neither stores user information in mainland China nor shares data with the government in Beijing. The company was shocked by this drastic decision and argued that there had been "no due process or adherence to the law" from the White House. ByteDance also vowed to "pursue all remedies available to us in order to ensure that the rule of law is not discarded and that our company and our users are treated fairly – if not by the Administration, then by the U.S. courts."
TikTok, a viral sensation among young Americans, has faced repeated concerns that users' personal information could end up in the files of government officials in Beijing. The House of Representatives and the Senate each passed versions of legislation to bar TikTok from government-issued devices, while Secretary of State Mike Pompeo had demanded that these apps be removed from the app stores run by Apple and Google. In line with other presidential actions, the EO takes a less nuanced approach by banning the use of TikTok outright.
President Trump on 14 August issued another EO on TikTok, this time on behalf of the interagency Committee on Foreign Investment in the United States, which reviews foreign acquisitions of U.S. companies for national security threats. In November 2019, CFIUS initiated an investigation into ByteDance's acquisition of Musical.ly about two years earlier. ByteDance originally launched a video sharing app for the mainland Chinese market called Douyin in 2016 and it subsequently launched TikTok as an international version of the app in September 2017. In November 2017, ByteDance purchased a similar app, Musical.ly, that had an office in California but did not notify that purchase to CFIUS. ByteDance ended the separate use of Musical.ly by merging it with TikTok on 2 August 2018.
The new EO invalidates the transaction resulting in the acquisition by ByteDance of Musical.ly, to the extent that Musical.ly or any of its assets is used in furtherance or support of, or relating to, Musical.ly's activities in interstate commerce in the United States, as well as ownership by ByteDance of any interest in Musical.ly in the United States, whether effected directly or indirectly through ByteDance, or through ByteDance's subsidiaries, affiliates or mainland Chinese shareholders.
The EO requires ByteDance to divest its interest in TikTok by 12 November unless CFIUS provides a 30-day extension. ByteDance will also be required, immediately following divestment, to certify in writing that it has destroyed any data "obtained or derived from TikTok application or Musical.ly application users in the United States" as well as any copies of that data wherever located, subject to a possible CFIUS audit to ensure data destruction. Treasury Secretary Steven Mnuchin said in a statement that "CFIUS unanimously recommended this action in order to protect U.S. users from exploitation of their personal data." Since the original EO included transactions with ByteDance and its subsidiaries, other transactions involving ByteDance could remain subject to the original EO ban even if TikTok is sold to an entity approved by CFIUS.
At least two U.S. firms (Microsoft and Oracle) are said to be considering purchase of TikTok. TikTok's subsidiaries in New Zealand, Canada and Australia are expected to be included in any purchase due to TikTok's corporate structure.
WeChat is reported to have a billion users worldwide but is less known to most U.S. citizens and lawmakers than TikTok. The majority of Americans who use WeChat use it to keep in touch with mainland Chinese contacts. U.S. government authorities note that the WeChat app captures user information, potentially including personal information of Americans and of mainland Chinese nationals visiting the United States. Tencent said that it is reviewing the EO on WeChat "to get a full understanding." Notably, more than a dozen major U.S. multinational companies, reportedly including Apple, Disney and Walmart, raised concerns about the impact of the WeChat EO in a recent call with White House officials.
When asked at a news conference on 15 August whether any other mainland Chinese companies, such as Alibaba, might be at risk of a ban, Trump replied: "Well, we're looking at other things, yes."
Technology
Technology
Technology
Technology
Technology
North America
Mainland China
USA
North America
Mainland China
USA
North America
Mainland China
USA
North America
Mainland China
USA
North America
Mainland China
USA
North America
Mainland China
USA
North America
Mainland China
USA
North America
Mainland China
USA
North America
Mainland China
USA
North America
Mainland China
USA