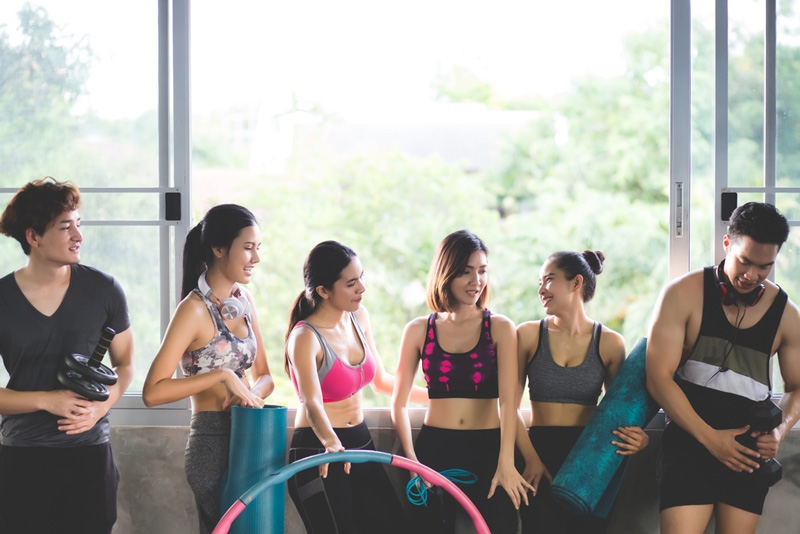 https://hkmb.hktdc.com/en/NTE2OTczMjQy
The Thai Apparel and Accessories' Market: Entry Strategies and Potential Partners
While Thailand is a well-known garment producer and exporter, the volume of its apparel imports is also increasing, particularly for womenswear. Products range from expensive designer brands to mid-priced regional brands and low-priced local brands, offering good market opportunities for international suppliers. The sportswear/'athleisure' segment is one which Hong Kong companies may consider focusing on. While it is cost-effective to engage consumers online, brands entering the Thai market have been creative in enhancing customers' in-store experience.
Niche Trends and Innovation Present Opportunities
Thai consumers are constantly on the look-out for higher-quality products. At the same time, they actively search for low-cost deals when shopping, whether online or offline. There are many unbranded products, in various styles and patterns, available at affordable prices. These can be found easily through various channels, including kiosks or stalls in shopping malls, weekend markets and flea markets, as well as online at retailers' websites and at online shops on social media. However, these unbranded products do not offer any cachet or product features that are appreciated by consumers. Hence, it is recommended for Hong Kong exporters to be able to offer products that offer both special features and value for money.
Sportswear/'athleisure' is a category which Hong Kong companies may consider focusing on. The 'athleisure' trend follows the popularity of sports-inspired and performance apparel, as consumers wear clothes designed for workouts and other athletic activities in other settings such as in the workplace, at school or for social occasions. In other words, sportswear has become more than just performance apparel that people are wearing to the gym or sports clubs - it is fashionable. Simultaneously, products with innovative properties offer another area for Hong Kong companies to explore. Uniqlo's success in Thailand is attributed to product innovations such as patented HeatTech technology, AIRism and its Ultra-Light Down Jackets.
Continuous Customer Engagement through Social Media Is the Key
The rise of social media has had a significant impact on apparel sales. Brands entering the Thai market tend to undertake their marketing activities via social media, especially when their target consumers are younger and live in metropolitan areas. Used nationwide, LINE is the most popular mobile messaging app in Thailand and it is particularly strong in social commerce. LINE offers an Official Account for businesses and SMEs, allowing brands to share their product updates, promotions and marketing activities. Away from social media, having a presence and active customer engagement on strong e-commerce platforms such as JD.com (which recently launched its Thai site), Lazada, Shopee and Looksi.com is also important.
With competition intensifying, brands are starting to connect their consumers' online and offline experiences together to increase brand awareness. Pomelo is one example. Having entered the market with an online shopping website, it has also opened three physical stores in Bangkok.
Potential Partners for Hong Kong SMEs
CAMP is a multi-brand store. It offers mainly fashion brands, with products including apparel, accessories, swimwear, sportswear and footwear. Currently, CAMP has three branches in Bangkok - at Siam Square, Megabangna and Empire Tower Sathorn - and one in Khon Kaen. Its rental costs range from THB10,000 to THB100,000.
CAMP is a well-known multi-brand store among Thai consumers, particularly middle-class female shoppers, and both younger and working-age shoppers. It partners with its in-store brands to offer frequent promotions and focuses on social media marketing, including using online influencers and YouTubers, to promote its stores. Additionally, once brands agree to place their products in CAMP stores, CAMP will help to promote brands' products or new releases through the CAMP website, Facebook page and Instagram.
CAMP has a good understanding of consumer shopping behaviour and utilises this to increase in-store traffic and elevate the overall shopping experience. For example, CAMP Megabangna is a branch with a community store concept. There is a coffee shop, 'Good Boy', inside the store so that when female consumers are shopping, their boyfriends have the choice to either browse the menswear section or wait at the coffee shop. The expectation is that when boyfriends have somewhere pleasant to wait, their girlfriends will feel comfortable shopping for longer and spending more.
CAMP has various store locations, all of which are in high-traffic areas. Each location has a different target consumer group. The Siam Square branch targets younger consumers including teenagers and university students, while consumers who shop at Megabangna tend to be working-age professionals with higher purchasing power. The branch at Empire Tower Sathorn targets mainly working professionals also, since it is located in the important Central Business District of Bangkok. Hence, partnering with CAMP should allow brands to reduce their time to market and to reach a wide range of consumers. It is important to note that brands that join CAMP stores are typically local online brands which have built awareness via Facebook and Instagram. New non-local brands should work closely with CAMP on how to build brand awareness.
Meanwhile, Winterland Trading is a representative of various fashion brands such as Replay, Penfield, Wemoto and RVLT/Revolution. The company focuses on casual and streetwear clothing and accessories and claims to have more than 20 years' experience in retailing. It helps fashion brands to enter the Thai apparel market and has an experienced team to help foreign
brands in relation to Thai consumers' behaviour and preferences. Additionally, the company has established a network of partnerships which new brands can utilise to penetrate the apparel market.
Note: This article is excerpted and edited from the report "Thailand: Discovering Business Opportunities for Hong Kong Small-Medium Enterprises, 2019", commissioned by HKTDC and prepared by Euromonitor.
Garments, Textiles & Accessories
Garments, Textiles & Accessories
Garments, Textiles & Accessories
Garments, Textiles & Accessories
Garments, Textiles & Accessories
Hong Kong
Southeast Asia
Thailand
Hong Kong
Hong Kong
Southeast Asia
Thailand
Hong Kong
Hong Kong
Southeast Asia
ASEAN
Thailand
Hong Kong
Hong Kong
Southeast Asia
ASEAN
Thailand
Hong Kong
Hong Kong
Southeast Asia
ASEAN
Thailand
Hong Kong